Blitz Live tonight at 6:30 | Live football games, live scores, live brilliance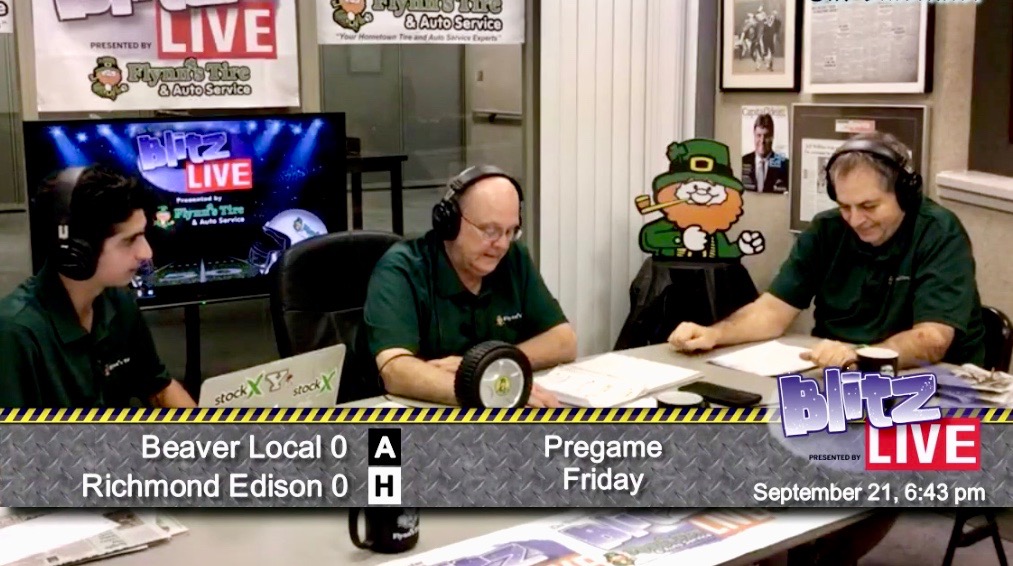 ---
Blitz Live presented by Flynn's Tire kicks off tonight at 6:30 p.m.
It's the only Valley football show that is live for you as football happens — and it is on your phone going where you go on Friday night.
Are you in a stadium at a game? At work? At a gathering of in-laws? Stay with us for the best scores, instant analysis and live sidelines offerings.
No media covers as many games whistle-to-whistle as Blitz Live covers and has all the scores.
Click here at 6:30 and stay with our team until 10 p.m — Dominic Joseph, Greg Gulas, Champ Summers, Ed Puskas and Dan Hiner.

Join our football arena on vindy.com — more than 5,000 people are in our stadium every Friday.
More like this from vindy.com