Ryan proposes spending billions to clean up housing blight across United States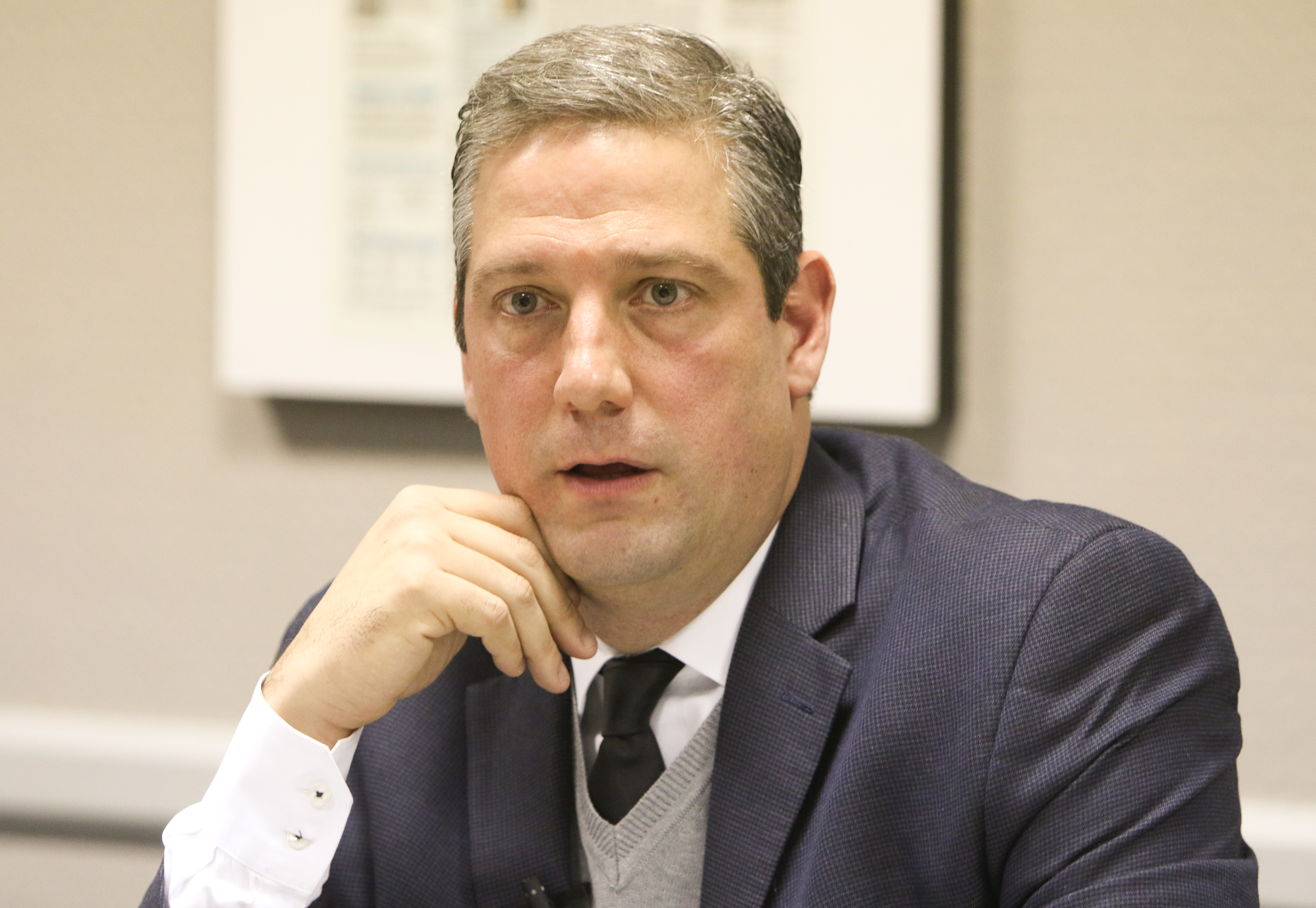 ---
By Ed Runyan
WARREN
U.S. Rep Tim Ryan announced legislation Tuesday he says will provide the money to take down the 1.3 million vacant homes in America and eliminate blight in communities such as Warren, Youngstown and Akron.
"This bill is to create a national effort to clean up every community in the United States so we can begin the rehabilitation process," Ryan of Howland, D-13th, said during a news conference in front of a blighted, abandoned home on Maryland Street Northwest.
Ryan said the legislation would authorize billions of dollars through the U.S. Department of Housing and Urban Development to demolish and rehabilitate homes.
"No citizen of this country should have to drive down their street and see four or five, six dilapidated homes, drive past empty factories that have been empty for a good many years," he said.
County land banks in Ohio, such as those represented at the press conference from Mahoning, Trumbull and Summit counties, "have done a phenomenal job of doing all of the heavy lifting in the local communities for a long, long time," Ryan said.
He is going to work with those land banks in the coming months "to really build a more comprehensive bill that deals both with the taking down of these buildings but also the rehabilitation part, which could lead to more job creation in our community."
Matt Martin of the Trumbull County Land Bank, said the kind of additional funds Ryan, D-13th of Howland, is discussing could lead to his staff of six people who work on rehabilitation of Trumbull structures being tripled.
The county's land bank has used Neighborhood Initiative Program funds since 2013 to demolish 600 homes and will demolish another 800 before the NIP program ends in 2020.
Mahoning County has used NIP funds to demolish 600 homes so far, 70 percent of them in Youngstown, but also hundreds in Campbell, Struthers and other areas.
Summit County has demolished about 400 homes so far and will reach about 650 by 2020. Other funding was used to demolish homes before NIP, land bank directors noted.
"What has happened over the last 20 or 30 years is you have seen the erosion of manufacturing in these communities. You've seen the diminishment of the tax base," Ryan said, noting that has made it impossible for communities to keep up with the foreclosures and blight.
More like this from vindy.com