Poland preschool starts school year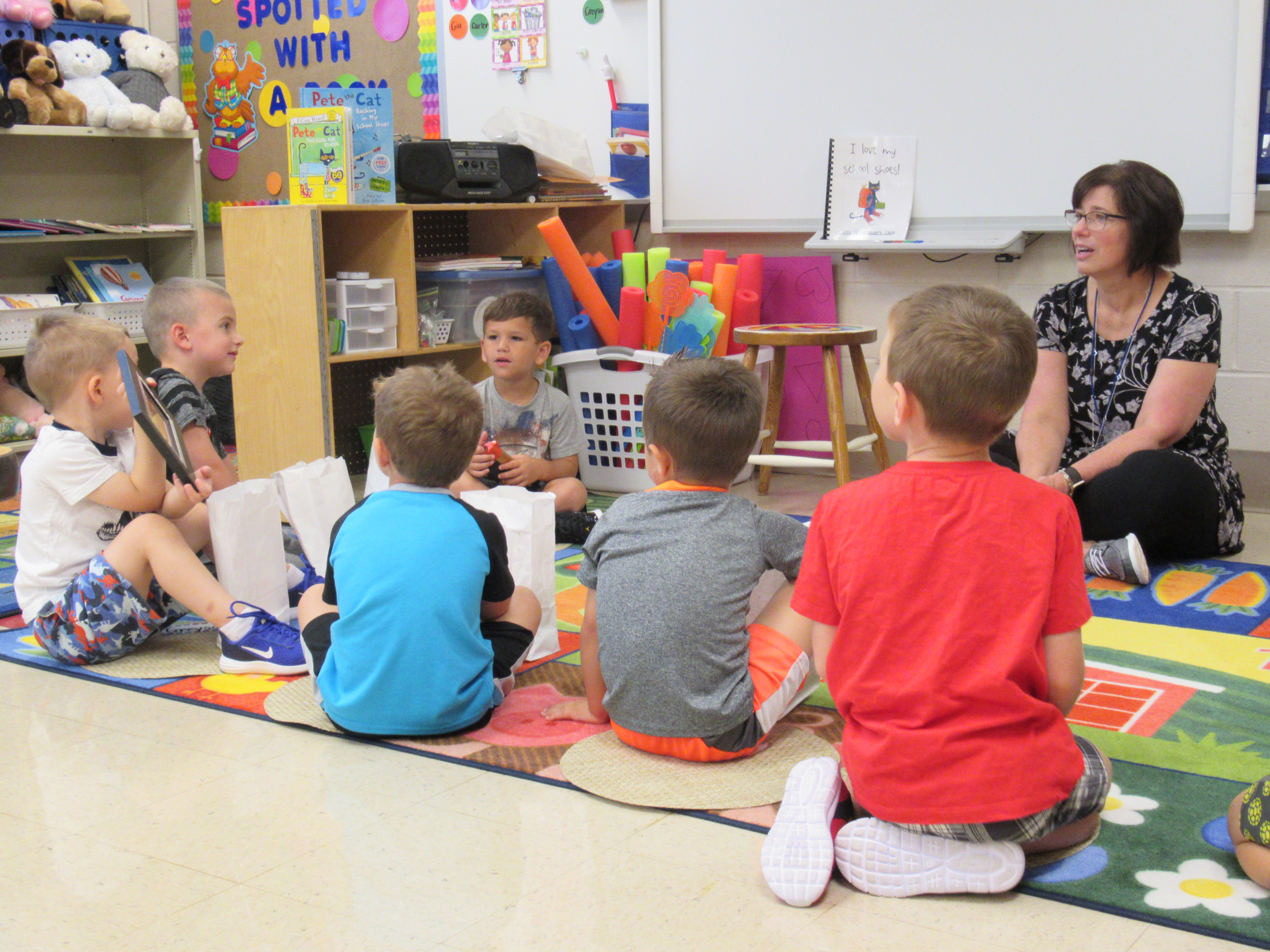 ---
By JESSICA HARKER
Poland Union Elementary's preschool program started their year on Sept. 4.
The program has four groups of students that attend for certain days of the week. The transitional kindergarten class attends Monday through Friday from 9 a.m. until 2 p.m. There is also a 4- and 5-year-old class that attends Monday, Wednesday and Friday from 9 a.m. until 2 p.m., as well as two groups of 3-year-olds, one that attends class Monday, Wednesday and Friday from 9 a.m. until 12 p.m., and another group that attends Tuesday and Thursday from 9 a.m. until 12 p.m.
Sixty students are currently enrolled in the program.
"We try to make it convenient for parents as much as we can," said Poland Union Elementary Principal Mike Masucci.
Masucci said that the preschool program has been running for more than 20 years, but this is the first year since 2015 that the program has been housed at Union.
"Having it come back here, I tell parents, it's like welcoming an old friend to the neighborhood," he said.
He explained that the program has grown in the last few years, having been housed in the otherwise empty North Elementary building.
"I think we will continue to grow, we may have more space here then people realize. I hope that our enrollment keeps going up," Masucci said.
He said that all of his children went through the program, and that it is a great way to connect incoming students to their future elementary school.
"Now the preschoolers have access to interacting with kindergarten," Masucci said. "A preschool teacher making that bridge or connection with that kindergarten teacher its amazing."
Each classroom has both a teacher and a teacher's aide, Masucci said.
"What sets it apart are the teachers and aides in the rooms," he said. "They're devoted, they're experienced. With all preschool teachers you have to have a big heart."
Massuci said that most students enrolled in the program are from the Poland area, but that they don't have to be.
This year is unique because the school has changed their drop off procedure to make it both more efficient and safer for students.
Each preschool student had their photo taken at orientation and the school then made that into a plastic badge with their name, the school and photo on it.
The school gave two of these cards to the students families, which they show school officials when they come to pick up their student to verify themselves.
Parents of students pay a monthly tuition cost, Masucci said, and the preschool generally follows the Poland school schedule.
The program runs until May.
"When I switched over to Poland Union and took on that role I inherited a great program," Masucci said.
More like this from vindy.com