Howland killer Nasser Hamad dies of natural causes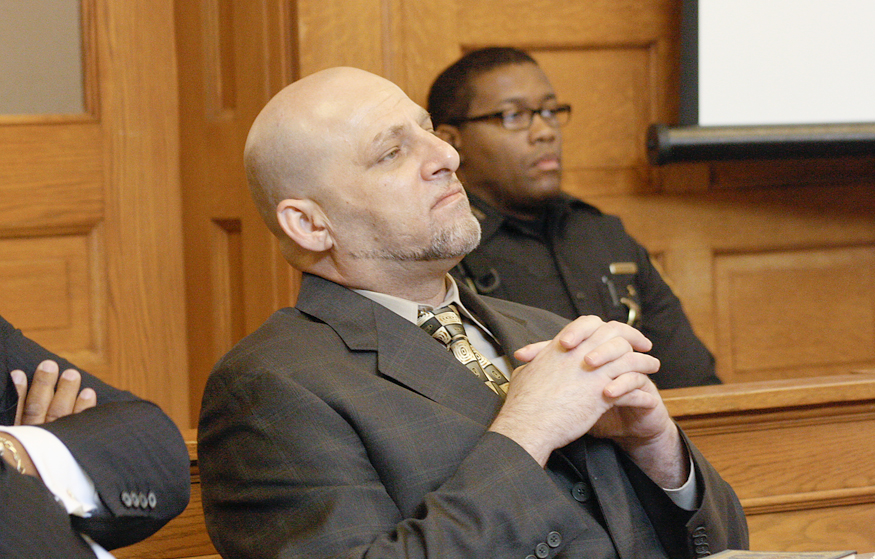 ---
By ED RUNYAN
runyan@vindy.com
COLUMBUS
Nasser Hamad, who was convicted of killing two people and injuring three others who came to his house in Howland in Feb. 25, 2017, has died.
The Franklin County Coroner's Office says Hamad, 49, died Sunday of natural causes in the Franklin Medical Center, which is part of the state prison system. His doctor there signed off on the death, meaning Franklin County officials won't be conducting an autopsy. Hamad had kidney failure, the coroner's office said.
The state prison system said Hamad's death "was medically expected," but said the cause of death is pending receipt of his death certificate.
Hamad was diagnosed with terminal kidney cancer in January, his brother, Ahmad "Mike" Hamad, said in an affidavit filed in March that sought Nasser Hamad's release from prison. Judge Ronald Rice of Trumbull County Common Pleas court denied the request.
Judge Rice sentenced Nasser Hamad to 36 years to life in prison in November 2017 for killing two young men and injuring three other people by shooting them Feb. 25, 2017. It culminated a monthslong dispute involving Hamad and his girlfriend's family.
Killed were Joshua Haber, 19, and Joshua Williams, 20. Injured were April Trent-Vokes, 42, Bryce Hendrickson and John Shively, 17. Hendrickson later died of a drug overdose.
Trent Vokes, contacted Monday about Hamad's death, said: "I have nothing to comment on this matter."
Mike Hamad referred questions about his brother's death to Atty. Geoffey Oglesby of Sandusky, who said Hamad's death validates things Oglesby said in the March filing — that if the courts refused to allow Hamad a higher level of treatment for his cancer than he was getting in prison, it would be a "death sentence."
A Columbus attorney filed Hamad's primary appeal document with the 11th District Court of Appeals on Aug. 26.
It argued that Hamad's conviction and sentence should be overturned, citing errors his attorney felt Judge Rice made during the trial, such as not allowing jurors to consider a lesser offense of voluntary manslaughter in place of two counts of aggravated murder.
Oglesby said Hamad's appeal does not necessarily end because of Hamad's death. A defendant's family can continue such an appeal.
The subject of Hamad's health only came up briefly during his trial.
More like this from vindy.com