Bozanich booked at county jail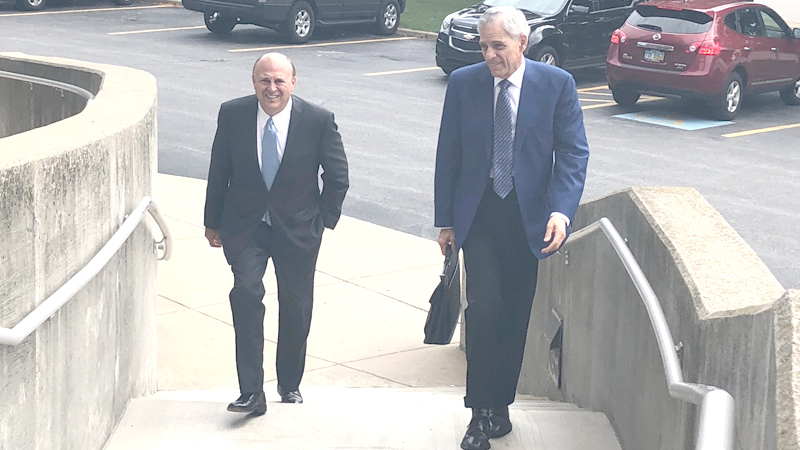 ---
By Justin Wier
YOUNGSTOWN
Two men implicated in last Thursday's public-corruption indictment entered not-guilty pleas Friday.
Ex-Youngstown Finance Director David Bozanich appeared at the Mahoning County jail where he was booked and released.
The indictment alleges that Bozanich took more than $125,000 in bribes over a 10-year period.
Bozanich, 61, of Walnut Street, faces 18 charges, including engaging in a pattern of corrupt activity, aggravated theft, bribery and obstructing justice.
Bozanich was indicted Aug. 30 along with former Youngstown Mayor Charles Sammarone and downtown developer Dominic Marchionda in an explosive 101-count indictment.
Marchionda also waived his arraignment Friday.
The downtown developer faces accusations that he misspent at least $600,000 in city funds on personal items in addition to misusing money obtained from city, state and federal governments for the Flats at Wick student-housing complex and the Erie Terminal Place and Wick Tower projects.
Both men were released on $50,000 personal recognizance bonds.
Bozanich received benefits in the form of cash, golf fees, meals, trips and others, according to the indictment.
The indictment alleges that Bozanich agreed to assist individuals who sought public funding for economic development projects in exchange for the bribes.
He served as the city's finance director under several mayors until his resignation in December 2017.
The indictment also accuses Sammarone, who served as the city's mayor from 2011 through 2013, of taking $10,000 in cash payments from a vendor in exchange for directing projects to that vendor's company.
Sammarone appeared at the jail for booking on Tuesday, waived his arraignment, entered a not-guilty plea and was released on a $50,000 personal recognizance bond.
More like this from vindy.com