New North Side post office opens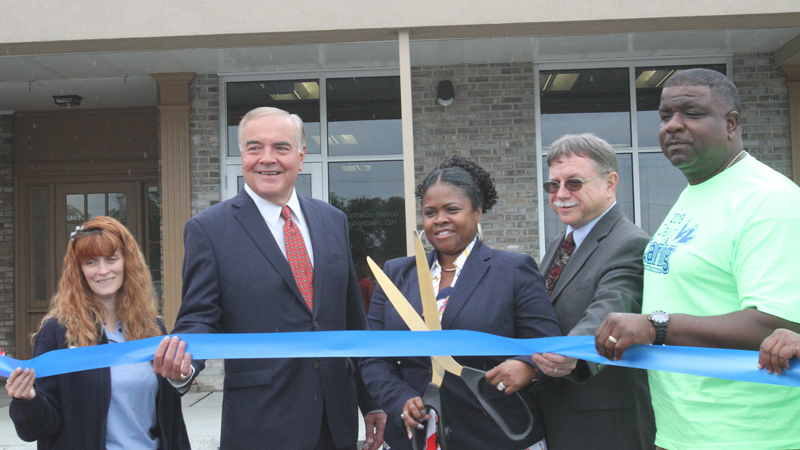 ---
YOUNGSTOWN
The U.S. Postal Service gave serious consideration to no longer providing a retail post office on the city's North Side.
The location at 1716 Guadalupe Ave. was far too large and in need of repairs, said Thomas Kerns, Youngstown postmaster.
"The North Side was on the brink of being closed," he said.
But rather than discontinuing a retail post office, the USPS opened a new one in Union Square Plaza at 669 Gypsy Lane after coming to an agreement with the Cafaro Co., which owns the location.
That 1,312-square-foot location opened Tuesday with a Friday ribbon cutting.
"We're glad to have the post office in Union Square Plaza," said Councilman Nate Pinkard, D-3rd, whose ward includes that location. "I'm just glad it's still here on the North Side. There was talk of closing the post office. I'm hoping the citizens are pleased and it gets more use than the old location."
The new post office is about one-quarter the size of the one on Guadalupe Avenue, Kerns said. The post office operated at the Guadalupe address since the 1960s.
"That building was much too large for just a retail post office," he said. "There just isn't a need to have the post office on the North Side be that large. This new location is great for the North Side."
Mayor Jamael Tito Brown said: "I'm really appreciative that the U.S. Postal Service is still here. For lifelong North Siders, this is really important to us."
Debbie Myers, the new post office's main clerk, said: "I love it. I've had nothing but positive reviews from customers. It's clean, it's organized, it's beautiful."
The 669 Gypsy Lane location has been vacant for a couple of years, last used by a financial management company.
"This is a good geographic location" for a North Side post office, said Joe Bell, Cafaro Co. spokesman.
More like this from vindy.com