Levin Furniture opens new location in Boardman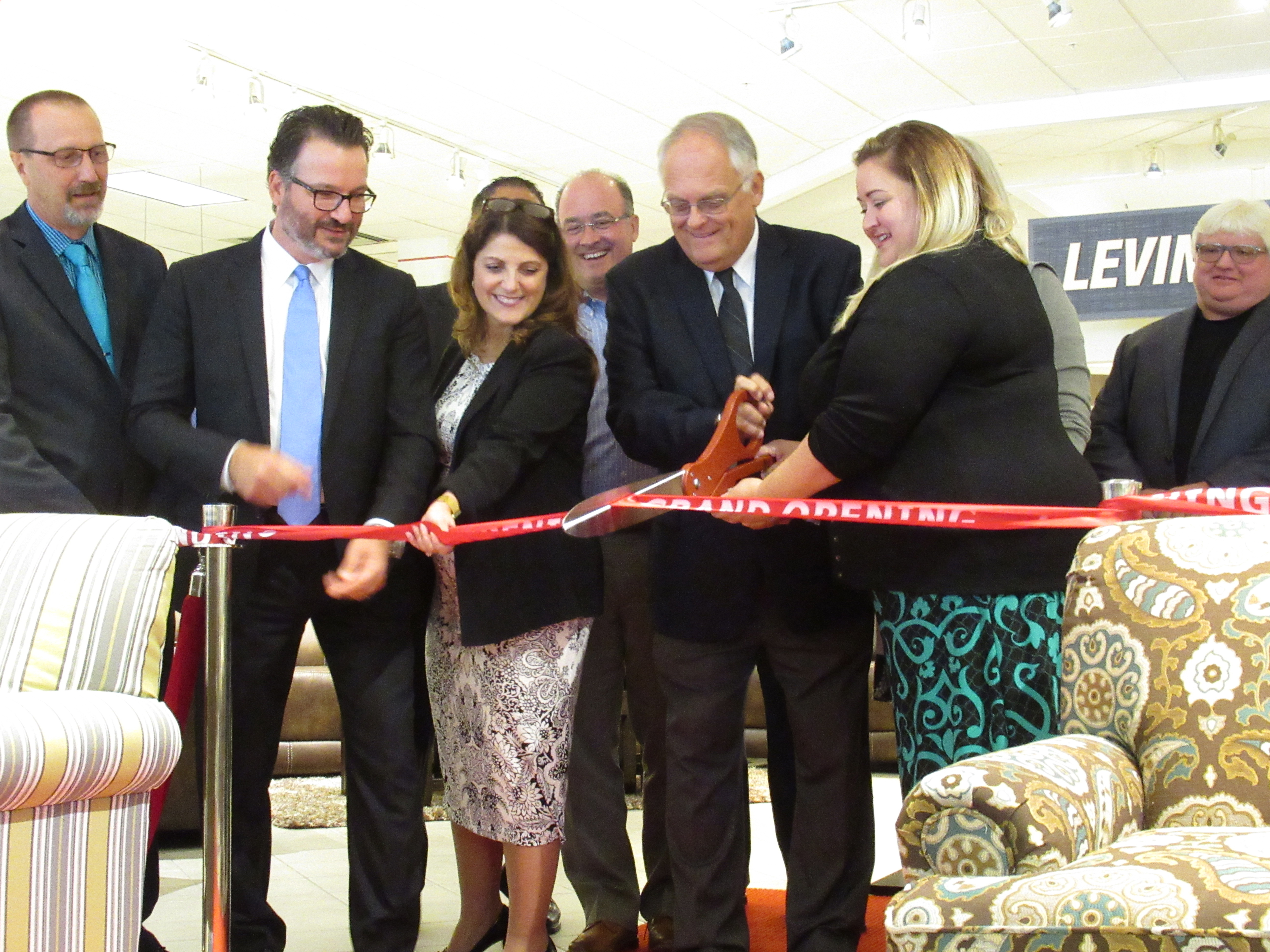 ---
By JESSICA HARKER
On Aug. 31, Levin Furniture opened a new showroom on Boardman-Poland Road in Boardman.
The new store is one of three being opened in the area by Levin in the upcoming months.
"For many years we have looked at this market and dreamed about putting a Levin store in this area," said Chris Pelcher, Levin's Executive Vice President.
The store is 55,000-square-feet and opened at the old Goldstein's location, retaining a number of their employees.
Overall the store will add 26 jobs to the area.
"This store completes the link between our Pittsburgh location and our Cleveland location," said John Cline, a Levin employee. "To be able to connect the chain between these two markets is really incredible."
Along with the Boardman store, Levin will be adding a location in Niles in October and a store in Hermitage, Pa. in September.
"We are really excited to be able to serve the people of Boardman and show them what Levin can do," Pelcher said.
During the ceremony during the grand opening of the store, Levin presented a $2,500 donation to the Akron Children's Hospital Beeghly Campus.
JoAnn Stock, the Senior Director of Development at Akron Childrens hospital was there to receive the check.
"The children that we serve are the children and grandchildren of your employees and customers," Stock said. "On behalf of all of those children, thank you."
The grand opening also had a number of representatives from local government in attendance. This included Mark Kholos from the Youngstown/Warren Regional Chamber of Commerce and Jason Loree, the Boardman Administrator.
"This is The Valley's destination," Loree said. "We like the businesses in Boardman and we think Levin is going to be a great fit."
Cline emphasized the importance of a close relationship between businesses and the community, stating how successful businesses are always first and foremost good neighbors.
"That's why I love Levin's because they give back to the community," Cline said. "They are so generous."
Attendees of the event were also able to enter to win a $5,000 shopping spree, a competition run through all three of the soon to be open stores. The winner of the competition will be chosen in November.
The store also had door prizes, free refreshments and music for guests.
Throughout the weekend the new location also hosted sidewalk activities to celebrate the opening of the store.
The first sale at the location had already been made before the ribbon was cut on Aug. 31, according to Cline, who said he only expects it to get better.
More like this from vindy.com