Austintown kicks off first week of school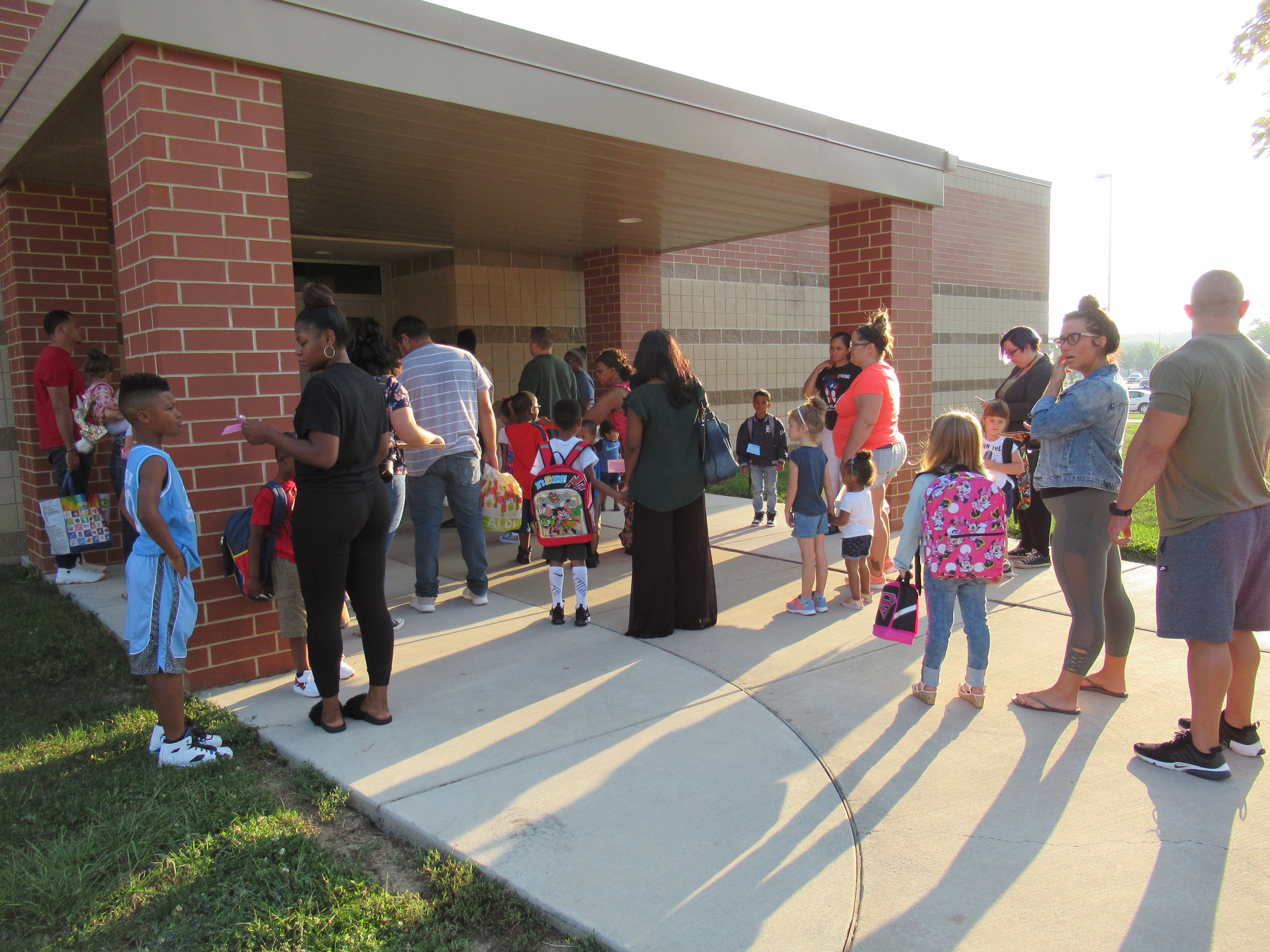 ---
By JESSICA HARKER
Austintown Local School's began their first day of classes on Aug. 28.
Kindergartners entering Austintown Elementary School had a staggered start for the first three days, according to AES Principal Tim Kelty.
Kelty said that the first week at school for all students is focused on assessments and character development.
For the 340 kindergartners starting school for the first time, Kelty said the staggered start is a way to be sure all classrooms are balanced.
During the staggered start groups of students are brought to school in chunks, where they work with teachers and other staff to do academic and emotional assessment that effects their classroom placement.
"That's how we authentically balance the classrooms. We take all that information, all that data, and we place them," Kelty said.
On Aug. 31, kindergartners were officially placed in their classes and the lists were posted in color coded lists on the front door.
"We are always excited to see the kids that arrive," Kelty said.
Along with kindergarten, Kelty said that al grade levels will be doing similar state mandated assessments for their first week back.
Kindergartners do the Kindergarten Ready Assessment, and other students complete the IReady assessment along with other.
According to Kelty, the first week becomes a balance between state assessments and the character development and social emotional assessments done by the school to make the student successful.
"We always have high expectations here at AES," Kelty said. "So we can begin that baseline of where they are at so we can help that student throughout the school year."
He said that the goal is to complete this work, while helping students and teachers get into their routines.
"It's about creating a space where the students can be comfortable and confident," Kelty said. "If they aren't they can't be successful."
Kelty emphasized that none of this would be possible with a great staff who is dedicated to the students.
"It's a great responsibility and we embrace that," Kelty said.
This is Kelty's first year as principal of AES since his promotion, though he has a life time of experience in Austintown.
"I am very familiar with the community, the expectations and the traditions," Kelty said. "Its just something that I have always embraced. There's never a day that I don't look forward to coming here."
Kelty worked as Woodside Elementary before it closed, and is a graduate of Austintown Fitch High School.
"I just have always had that drive in me to serve Austintown and to give back what they gave me. It's been a great relationship," he said.
There are about 11,000 attending AES this school year, making it one of the largest elementary schools in the state.
"We are extremely proud of what we do here at the K2 building," Kelty said. "I always reassure parents that they are doing the right thing and made the right choice bringing there kids here because it really is a great school."
More like this from vindy.com