Family fears driver who fatally struck boy won't be charged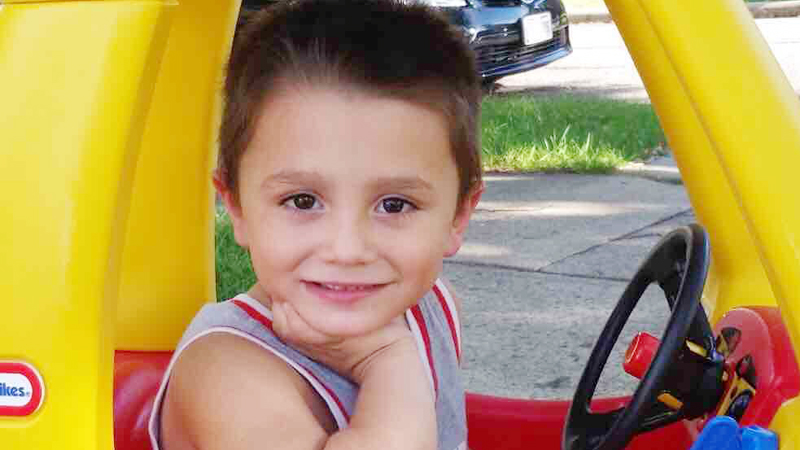 ---
By JUSTIN DENNIS
NILES
The family of 6-year-old Isaiah Issa remembers him as a "happy, loving" boy with "the biggest heart."
"He loved to help, loved to be helpful," said Isaiah's grandmother, Laurie Badea of Cleveland. "Isaiah's favorite thing was little jobs around the house – cleaning, sweeping."
Badea said the family now fears authorities won't charge the driver who fatally struck Isaiah Sunday evening when the boy dashed into the street just outside his Robbins Avenue home.
An Ohio State Highway Patrol trooper investigating the scene told the family Jeffrey L. Fleck, 67, of Niles, the driver of the SUV, wouldn't face charges, Badea said.
Patrol Sgt. Jason Bonar said Monday evening, however, the Trumbull County Prosecutor's office is the authority that would seek any criminal charges.
Mike Burnett, the assistant county prosecutor who handles vehicular crimes, said Wednesday the office won't decide until the investigation is completed. The office would present any criminal charges against Fleck directly to a county grand jury.
"There are still some preliminary findings that we need to have before we can make a determination," he said, adding the decision would come soon.
"The officers aren't the ones who make charging decisions in cases like this."
Isaiah and his older brother were waiting to cross Robbins Avenue, intending to meet their sisters and buy ice cream, Badea said. But Isaiah suddenly ran out into the street on impulse, she said. Fleck didn't swerve and didn't brake until farther down the road, she said.
"We don't understand how you can't see not only a 6-year-old, but an 11-year-old – who's a very tall boy – at 6 o'clock in the evening on a bright and clear day standing on the side of the street," Badea said.
Bonar said the incident report does not suggest Fleck was impaired in any way.
Some of Isaiah's five siblings witnessed the collision and are deeply disturbed, Badea said. His mother, Sarah Issa, who moved to the Robbins Avenue home just four days prior to her son's death, has barely spoken since, Badea said Tuesday.
She said the family will likely seek counseling.
The family expects Isaiah's funeral to cost about $9,000, Badea said. It has established a GoFundMe page to collect donations for those expenses at GoFundMe.com/Isaiah-and-Family. The effort had raised nearly $6,000 of its $8,000 goal by Wednesday afternoon.