Attendance at 172nd Canfield Fair tops last year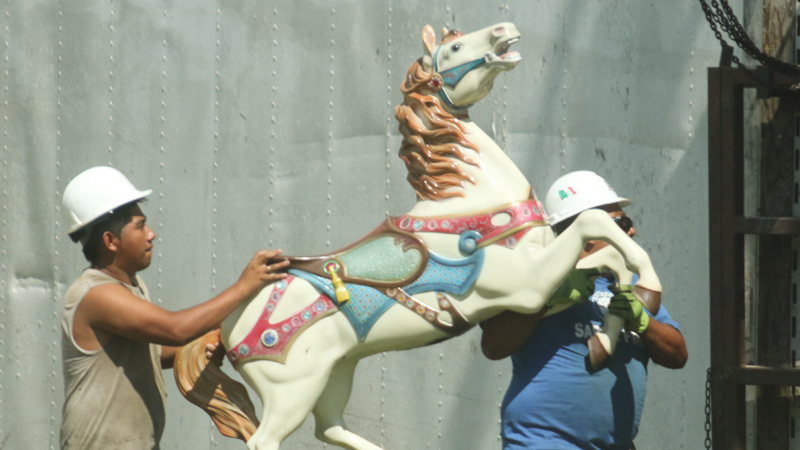 ---
Six-day event draws 295,781 fairgoers
CANFIELD
Nearly 300,000 people visited the Canfield Fair over its six-day run, an increase of about 4 percent over last year.
The fair board reported attendance of 295,781 people, up from 284,556 in 2017.
Attendance did not top 2016's six-year high of more than 310,000 visitors. That year, the weather was near-perfect on five out of six days, and Joe Biden and Donald Trump, then U.S. vice president and Republican presidential nominee, respectively, visited the fairgrounds.
This year, fair officials said attendance likely was buoyed by new rides and a big-name act, country music star Toby Keith, headlining the grandstand Monday night.
"Attendance was down a little bit Wednesday because of the rain and Monday because of the heat," said fair board President David Dickey. "But all in all, Toby Keith put on a fantastic show. That helped out a lot, and new rides definitely helped out."
Weather is always an important factor in determining how many people turn out to the fair. Last year, for example, one of the fair's biggest days, Saturday, was impacted by chilly, rainy weather.
This year, opening day attendance lagged with only 14,401 visitors, likely due to an afternoon downpour. Attendance was stronger Thursday, with 27,788 visitors, and the 48,733 people who attended Friday made it the best Friday since 2007.
A total of 72,353 people came through the gates Saturday and 74,262 visited on Sunday. Monday was a little slower, with 47,238 attending. That was down from 57,054 on Monday of the fair last year.
Fair officials attributed that to the weather Monday, when it was sunny, humid and hot, with temperatures in the 90s for much of the day.
More like this from vindy.com