Prosecution: We have more evidence in freezer case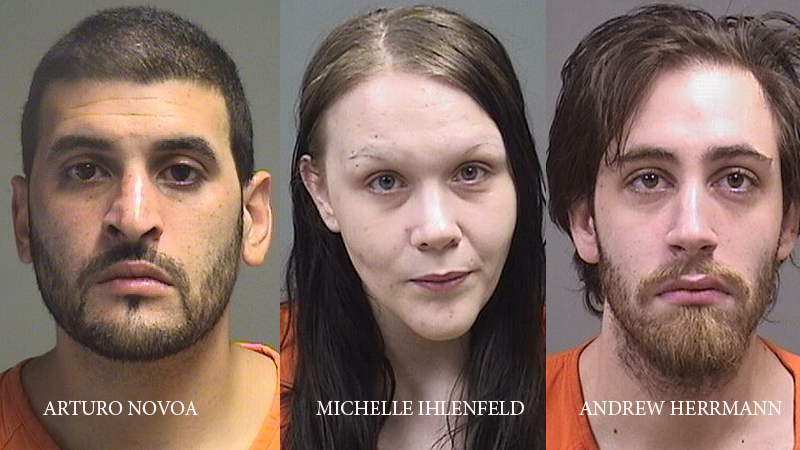 ---
By JOE GORMAN
jgorman@vindy.com
YOUNGSTOWN
There is so much discovery material for prosecutors to turn over to defense attorneys for three people accused in dismembering a woman who was found in a freezer that a 30 gigabyte flash drive is needed to transfer them.
Arturo Novoa, 32, pleaded not guilty Tuesday in Mahoning County Common Pleas Court to a charge of aggravated murder in the death of Shannon Graves, who prosecutors allege was killed in February of last year and whose body was found July 2017 in a freezer in Campbell.
Novoa also faces charges of tampering with evidence and engaging in a pattern of corrupt activity to cut up Graves body and hide it and also hide evidence of her death. He pleaded not guilty to those charges also, and his bond is set at $1 million.
Novoa had already been charged in the Graves' death but he was indicted Thursday on other charges along with the aggravated murder.
Also pleading not guilty in the case were Andrew Herrmann, 27, and his wife, Michelle Lee Ihlenfeld, 27, for engaging in a pattern of corrupt activity and other charges for hiding evidence of the death. Their bond will be decided by the trial court.
All three cases have been assigned to Judge Lou D'Apolito.
In a hearing for Novoa just after his arraignment before Judge D'Apolito, Dan Kasaris of the state attorney general's office, who is acting as a special prosecutor for Mahoning County on the case, said that investigators have been busy over the past two weeks.
He said several search warrants have been served and social media accounts on Facebook and phone records have been looked at. He said he needed a large flash drive so he could transfer those files over to Ross Smith, the attorney for Novoa and the attorneys for Herrmann and Ihlenfeld.
Herrmann and Ihlenfeld were both arrested Thursday after they were indicted. Novoa has been in the county jail since he was arrested last August in Graves' death.
A woman arrested with Novoa, Katrina Layton, 32, pleaded guilty earlier this year to lesser charges after spending several months in jail and is free on bond.
During the arraignments before Magistrate James Melone,Kasaris said that because of the search warrants, Herrmann could be facing drug-trafficking charges and some of those charges would carry prison time.
The indictment Thursday detailed how Novoa disposed of Graves' body by both chopping it up and dissolving part of it in acid before sticking it in a freezer; and how prosecutors allege Herrmann and Ihlenfeld helped burn Graves' possessions, used her phone and car and WIC card and how earlier this month Ihlenfeld threatened someone.
Although Novoa is charged with aggravated murder for causing Graves' death, police have not said how they think she was killed, and a coroner's report also did not say how Graves was killed.
All three defendants are due back in court Friday for another hearing before Judge D'Apolito.
More like this from vindy.com