Women's Center improving access to care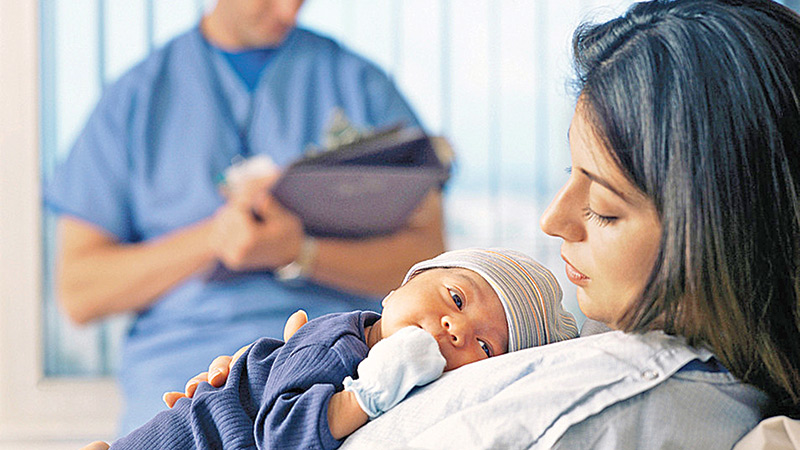 ---
Mission of Mercy
The mission of Mercy Health has remained steadfast since the Sisters of the Humility of Mary began providing health care services more than 100 years ago. Mercy Health's core values of compassion, excellence, human dignity, justice, sacredness of life and service are upheld at all of our care locations, blending pioneering technology and innovative equipment to provide the best care possible.
Visit mercy.com for more information or to find a doctor, location or specialty.
Brought to you by MERCY HEALTH
The smallest heartbeats deserve the highest level of care.
And at the Youngstown Women's Center, housed within St. Elizabeth Youngtown Hospital, everyone who enters is treated with care, compassion and dignity.
It's here where women who may be facing difficult circumstances, can receive prenatal and gynecological care to do what's best for their babies and themselves.
"The most beautiful thing about the center is that we provide high quality care to anyone who presents themselves without any means for payment," said Anna Klejka, vice president of Women's Services at Mercy Health – Youngstown.
Staffed by a midwife, women's health nurse practitioner and physician, the clinic treats pregnant women through a model called centering; and Mercy Health is the only local health care organization that offers it. With centering, women encourage and motivate each other as their own support network throughout their pregnancies and post-partum periods.
"Centering pregnancy has been really key to improving infant mortality in Mahoning County," Klejka said, and it's also earned support and grants from the Ohio Department of Medicaid and Mercy Health Foundation to expand centering in the near future.
A Resource Mothers Center, funded by grants and the Mercy Health Foundation, provides additional resources to mothers and babies, such as with diapers, transportation, housing and other social services, as needed.
"The resource program provides resources to promote and foster health and wellness within the community; that's truly our primary focus," Klejka said.
When it comes to labor and delivery, these mothers are well-served at either of two Mercy hospitals in the Mahoning Valley – St. Elizabeth Boardman and St. Joseph Warren.
St. Elizabeth Boardman is the area's only Level III maternity center, which essentially means the hospital is certified to provide the highest level of care possible for premature babies or those born with serious health conditions. Boardman can treat high-risk pregnancies through its maternal fetal medicine program. It also provides a neonatal intensive care unit through a partnership with Akron Children's Hospital.
St. Joseph Warren Hospital's Level II maternity center includes a special-care nursery operated by Akron Children's and maternal fetal medicine services on campus three days a week.
For mothers whose babies start in the NICU, the special-care nursery can take them as they start to improve, which makes it more convenient and closer to home for patients that may have limited resources with transportation.
Further, maternal fetal medicine specialists treat mothers with complications in pregnancy such as diabetes, high blood pressure or drug addiction receive services closer to home, as well.
A recent hospital renovation at St. Joseph Warren has given expecting moms a healing and relaxing environment for delivery, very similar to the model at St. Elizabeth Boardman, plus added space to accommodate more patients.
"Our commitment to this community is to provide a wonderful patient experience," Klejka said. "St. Joe's is a very healing, beautiful space for our patients. They actually deliver, recover and stay in the room until discharge."
To learn more, visit www.mercy.com for information on birthing spaces and programs such as centering pregnancy.
More like this from vindy.com