Summary of recent criminal activity in Hubbard, Liberty and Girard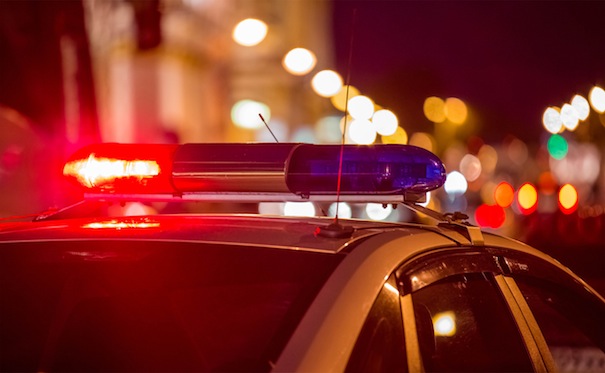 ---
POLICE CALLS
A summary of recent criminal activity in Hubbard, Liberty and Girard:
HUBBARD
Aug. 29
Arrest: A traffic stop near Elmwood and Gary drives led to the arrest of Paige L. Coey, 28, of East Liberty Street, Hubbard, on a charge of operating a vehicle impaired. Coey refused to submit to a breath test, a report said.
LIBERTY
Aug. 25
Assault: Officers responded to a possible fight in the 4200 block of Logan Gate Road, where a Youngstown woman alleged a city man, 27, assaulted her, leaving scratches and choke marks.
Theft: A man reportedly stole $125 worth of merchandise, including a Dallas Cowboys ball cap, from Dollar General, 5814 Belmont Ave.
Theft by deception: A manager with Giant Eagle, 4700 Belmont Ave., told police an employee received a call from a man who claimed to be a corporate representative and who instructed her to activate several gift cards, supposedly to reboot the store's computer system, before it was determined to be a scam that resulted in a $3,960 loss.
Burglary: To an apartment in the 4200 block of Logan Gate Road, though police found no signs of forced entry. A woman reported clothing, a purse, jewelry and an iPhone stolen, for a $476 loss.
Aug. 26
Theft: A man alleged a female acquaintance stole numerous prescription medications from his Fifth Avenue residence.
Aug. 27
Assault: A woman alleged a Warren man, 24, struck her left eye at a Belmont Avenue motel during an argument related to a credit card. The victim had minor swelling to the affected area.
Possible theft: An Austintown woman told officers she gave $750 to a Liberty woman last April to pay for a five-day vacation before the township woman claimed she had issues with the travel agency, prompting the accuser to seek a refund the second woman reportedly refused to provide.
Drugs: Police responded to an unknown problem in the 30 block of Trumbull Avenue before charging Isia G. Rodriguez, 51, of Trumbull Court, Liberty, with possessing drug paraphernalia and drug-abuse instruments. Found in the residence were a syringe and a spoon with an undetermined substance, a report stated.
Recovered property: A man reported having found a 12-inch military-style knife in a wooded area near his Will-o-Wood Drive home.
Theft: A Youngstown woman alleged a Madison Road woman, 23, admitted having taken the accuser's 2014 Ford Focus without permission, then wrecking the vehicle.
Aug. 28
Assault: Police charged Brittany A. Snyder of Forest Ridge Court, Mineral Ridge, with simple assault after a Lois Lane woman alleged Snyder, 23, had placed her in a headlock and punched the accuser three times in the face during an argument apparently related to the victim's daughter. In addition, assault charges were pending against two Girard girls, 15 and 17.
Identity theft: A Harding Avenue woman alleged her granddaughter stole her credit card and used it without authorization to rack up about $1,640 worth of fraudulent charges during a two-week period in June.
Theft: The owner of a Church Hill-Hubbard Road hair salon reported having arrived at work to discover a $3,000 gold wedding ring missing.
Aug. 29
Arrest: Police picked up Diontai T. Dukes, 24, as he walked on Belmont Avenue. Dukes, of Jefferson Street Southwest, Warren, was wanted on a warrant from that city accusing him of failing to appear in court to face a domestic-violence charge.
Felonious assault: While responding to a likely fight at a Motor Inn motel, authorities charged Raymond K. Butler Jr., 22, of West Dewey Avenue, Youngstown, with felonious assault, domestic violence, disorderly conduct while intoxicated and resisting arrest after an officer alleged having seen Butler throw a woman against a wall and strike her before the victim was found on the floor covered in blood. The woman later alleged Butler had beaten her up during a 30-minute period, slammed the accuser into a light fixture and strangled her, leaving a ligature mark, then tossed her into a shower door. Also, Butler continually failed to obey officers' commands, a report stated.
Incident: A man told police he had hired and made five payments totaling $19,000 to a company to make repairs to his Warner Road residence, but that the company performed shoddy work and pressured him into agreeing to terms of a contract for additional work the accuser had not requested.
Aug. 30
Auto theft: Authorities answered a possible domestic-violence call in the 4000 block of Madison Road, where a woman alleged a Youngstown man, 39, had taken her 2015 Chevrolet Terrain vehicle without permission.
Citations: After responding to a dispute and possible fight in the 400 block of Ventura Drive, officers handed minor-misdemeanor citations to Tiara C. Salter, 30, of Ventura, Liberty, and Terrance L. Warren, 28, of Oak Street, Youngstown, charging them with disorderly conduct. Shortly after midnight, Salter and Warren continued to scream at each other, causing a disturbance, a report showed.

GIRARD
Aug. 27
Burglary: A man returned to his East Second Street home and noticed a rear door open, though police found no signs of forced entry. Also, nothing appeared to be missing.
Recovered property: An officer on patrol around Highland and Wilson avenues and near a football stadium recovered a $335 shopping cart that belongs to Dollar General, 510 Church Hill Road.
Aug. 28
Arrest: Officers took Justin A. McIntosh into custody at his North Davis Street residence upon learning that the 31-year-old Girard man was wanted on a Liberty Township warrant.
Criminal mischief: A North Ward Avenue woman noticed a small sharp piece of aluminum in her swimming pool, possibly placed there in an effort to damage the pool's lining.
Burglary: Took place in the 100 block of North Avenue, where the home's side door was found open. A lockbox was disturbed, but nothing appeared to have been stolen, police surmised.
Overdose: Authorities responded to a possible drug overdose at a Trumbull Avenue mobile home, where a man was reportedly found in a bathtub being sprayed with cold water. Paramedics administered 8 mg of naloxone to reverse or block the effects of opioids and took the victim to an area hospital, though no contraband was found, a report showed.
Theft: An Elruth Court woman noticed someone had removed a $150 catalytic converter from her 2000 Honda vehicle.
Domestic violence: Edmund Kosek Jr. of North Davis Street, Girard, was charged with the crime after his girlfriend alleged that during an argument, an intoxicated Kosek threw a cup filled with an alcoholic beverage at the accuser, striking her head.
Aug. 29
Trespassing: An officer patrolling Dearborn Avenue reported having seen a man in the driveway to a residence in the 300 block, where the man was not permitted. He left and no charges were filed, a report said.
Harassment: A Main Street woman said her former boyfriend has sent her numerous such text messages that included threats he would commit suicide.
Trespassing: A Pittsburg Avenue man told officers his child's mother was at his home without permission, and that she initially had refused to leave.
Aug. 30
Theft: A man reportedly stole a $3 bag of beef snacks from a Sunoco gas station, 307 S. State St.
Trespassing: Police handed a summons to a 17-year-old Girard girl and a boy, no information provided, charging them with criminal trespassing after an officer reported seeing the teens in a vehicle at Tod Park around 2:30 a.m.