Library embraces STEM with robot building event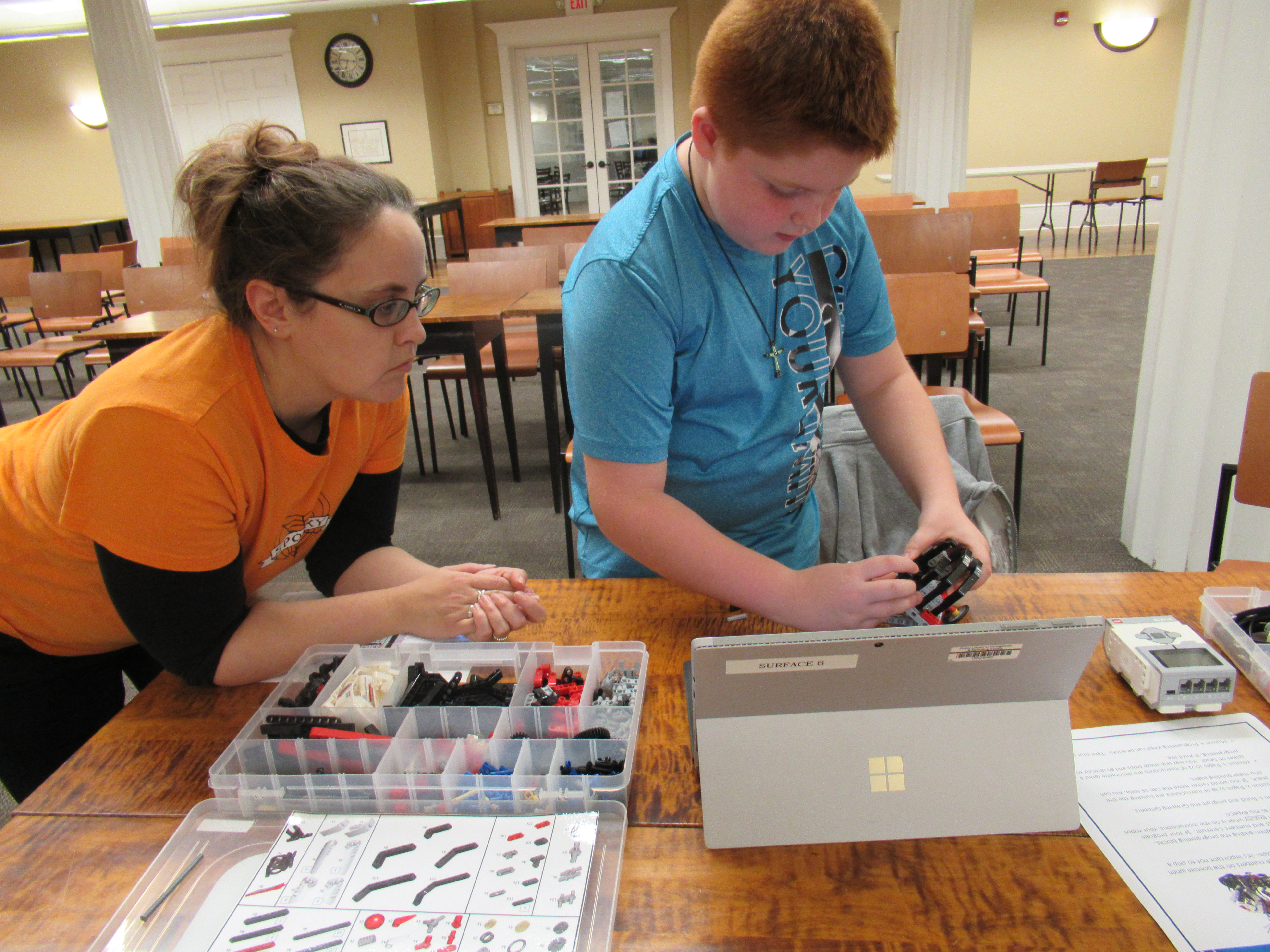 ---
By JESSICA HARKER
The Poland library hosted a build a robot event for children 10 and up on Oct. 11.
Librarians Karen Steed and Annette Ahrens hosted the event where they helped three children build Lego Mindstorms GRIPP3R Robots.
"The robots are really cool, by the time they are done they can lift a full can of soda," Ahrens said.
Steed explained that the library purchased a number of Lego Mindstorm kits for the various libraries to use.
"STEM is very big right now and everyone knows legos are fun," Steed said. "So this is a perfect event."
Children were put into groups to build two robots.
They were provided with kits that had all the of Lego parts to build the robots, as well as motors.
All instructions, according to Steed, were on an iPad that they were allowed to flip through on their own.
After groups finished their robots, with minor assistance from librarians, they were able to test them out.
Children drove the robot, commanding it to pick up full cans of soda provided by the library.
"It's just a really fun activity, something they would never have the opportunity to do at any other time," said Ginger Zink, grandmother to one of the students who attended the event.
Ahrens said that multiple library branches have or will have similar robot building programs before the kits run out.
"They wanted to get them out to everyone and make sure everybody has the opportunity to try out these cool events," she said.
For more upcoming events at the Poland library, go to libraryvisit.org.
More like this from vindy.com