Children celebrate civil servants with "Paw Patrol" party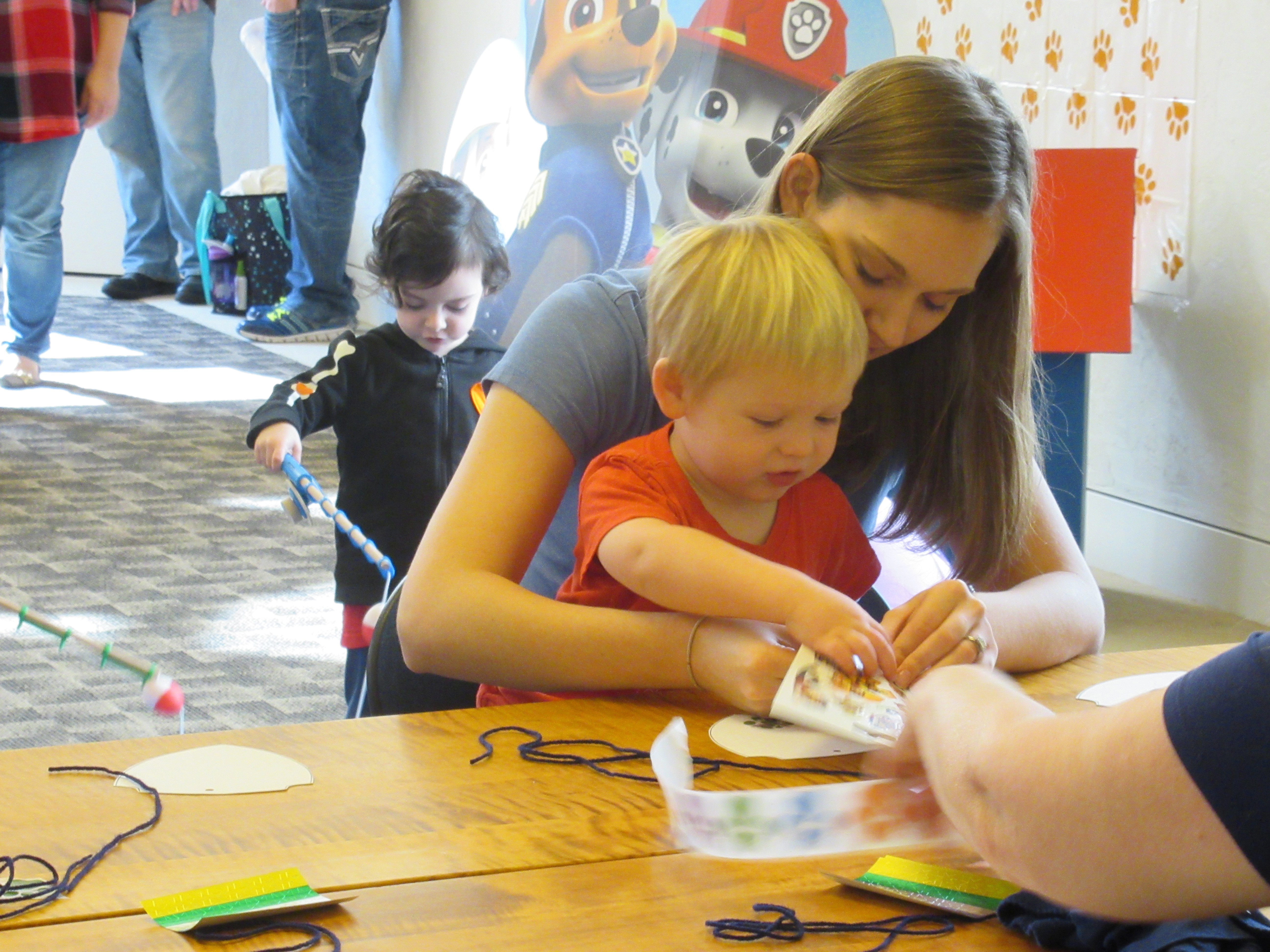 ---
By JESSICA HARKER
The Austintown library encouraged community engagement for its youngest patrons with a "Paw Patrol" themed party on Oct. 6.
The party was based on the popular children's TV show "Paw Patrol," which features six dogs.
"'Paw Patrol' is pretty popular with little ones, ages preschool to age 7 and younger," said Lindsay Cramer, a librarian at Austintown who ran the event.
The six dogs in the show each represent a different type of civil servant according to Cramer.
"One's a police officer, one's a fire fighter, one does under water rescue, one does air rescue and one does recycling," Cramer said. "They fall in line with community helpers."
To kick off the party, children participated in a dance along to the shows theme song.
Children and their parents then broke off into different stations set up around the libraries meeting room that fit with the "Paw Patrol" theme.
"We have different stations based on the characters in the show," Cramer said.
Stations included crafts, digging for items in sand, puzzles and more.
"Its great because it teaches kids social skills, team work and community awareness," Cramer said.
The library also provided snacks for children including cup cakes (pup cakes) and pop corn (pup corn), as well as drinks.
More than 30 children and their families attended the event.
The party was originally scheduled for earlier this year, but was postponed due to the library closing for two weeks for the parking lot repaving.
"It's always fun to have groups of kiddos come out and enjoy their favorite show and books," Cramer said. "They don't even realize they are learning something too."
For more information on upcoming library events, go to www.libraryvisit.org.
More like this from vindy.com