Campbell officials debate drop in PD revenue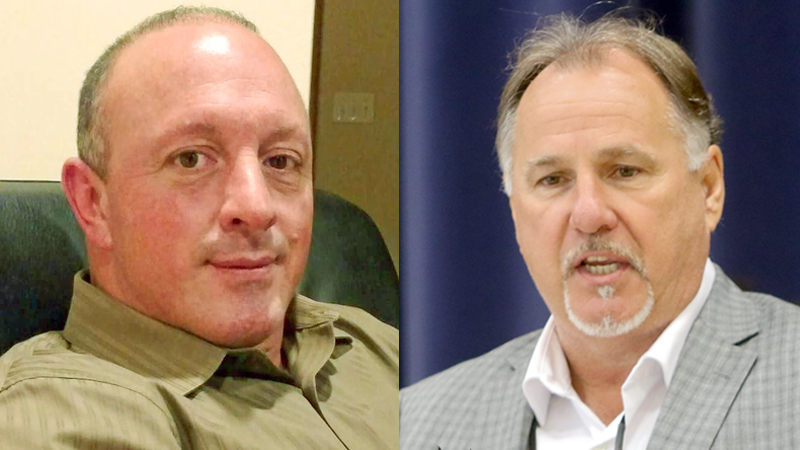 ---
By GRAIG GRAZIOSI
ggraziosi@vindy.com
CAMPBELL
A decrease in criminal and traffic violations in Campbell over the last four years has sparked a debate in City Hall over whether the city's police department has become less efficient or more judicious.
From 2015 to 2017, traffic and criminal charges in the Campbell Municipal Court decreased from 4,141 and 917 to 1,867 and 450, respectively.
Campbell Municipal Court serves both the city of Campbell and Coitsville Township.
Law Director Brian Macala estimated that the bulk of criminal charges and nearly three-quarters of traffic charges originate in Campbell.
Those numbers don't work for Campbell City Council President George Levendis.
"Right now we have huge budget shortfalls, and the revenue coming in from arrests is down substantially. The Law Enforcement Trust was used only for equipment for the police department, and now we don't have enough money to buy cars," Levendis said. "I can't tell [police Chief Dennis Puskarcik] how to run his police department, nor do I want to, but to me numbers are what I care about and that's what I look at."
In 2015, the Law Enforcement Trust – a fund containing donations to the police department and money seized during arrests – generated $98,529.90 in revenue. Last year, the fund generated $40,730.39. Under the leadership of former chief Drew Rauzan, the 2015 police force did generate far more for the LET, but it also spent significantly more; in 2015, the police spent $154,992.62 on equipment and training. In 2016 – Rauzan's last full year as chief – and 2017 the department only spent $30,703.73 and $47,395.07, respectively.
Levendis blames, in part, a reduction in aggressive traffic policing as the cause of the diminishing LET funds.
"We used to have a traffic division, I don't believe we have that anymore, where officers would come out and just work traffic," Levendis said.
While Levendis worries the revenue decrease signifies the police are doing less work, others, such as Mayor Nick Phillips, see it as evidence of law enforcement no longer running amok.
"You do get a lot of good arrests out of traffic stops, but some officers used to operate on the idea of 'Oh they've got something hanging from their rear view mirror, let's write them a ticket.' It was ridiculous."
A lawsuit filed in the U.S. District Court alleged the Campbell Police Department had filed "thousands" of citations for obstructed view – such as an air freshener or parking placard dangling from a rear-view mirror – between 2014 and 2016.
Rauzan led the department between 2013 and 2017. He resigned in early 2017 amid sexual misconduct allegations and later pleaded guilty to four misdemeanor counts of unauthorized use of public property after which he agreed to never again work as a police officer. A Bureau of Criminal Investigation inquiry into the sexual misconduct allegations did not produce sufficient evidence to warrant criminal prosecution.

In 2013, Rauzan's first year as chief, the Campbell Municipal Court tried 2,424 traffic charges and 633 criminal charges. The next year those numbers leapt to 4,141 and 917.
Phillips attributed the explosive growth in citations to an "army of part-timers" whose sole job it was to stop drivers and give tickets.
"When these guys were working traffic, that's all they did. They pounded Struthers-Liberty Road, they pounded Coitsville Road and Wilson Avenue. They were nowhere else in the city," Phillips said.
The mayor said he prefers a community policing approach in which officers are more visible to the entire community.
"People need to see you; you need to stop and say hello and visit business owners. I can't tell you how many times I've had people tell me they were happy the police got off their traffic kick and we finally have cops driving around their neighborhoods again"
In the past, Phillips said he also had received complaints about how some officers would treat residents.
"We had some horrible incidents where officers were being way too aggressive during traffic stops. I was frustrated. I'd had enough of those tactics," he said. "A police officer's job is to protect and serve, not seek and destroy."
Police Chief Dennis Puskarcik, who has led the CPD since January 2017, shares Phillips's focus on community policing. He has added a dedicated community engagement officer, and introduced free youth and senior police academies for improving public-police relations through education.
"It needs to be a happy balance. We're not going back to the old ways of doing things, but we also need to be proactive in our policing," Puskarcik said. "You can't set quotas or force guys to write tickets. If traffic violations are going up, then we need to step up. Traffic policing is a vital part of the law enforcement process, but we also can't just sit around writing tickets either. We don't want to be known as a department that tickets just to generate revenue."
Phillips, a 20-year police veteran prior to his election to mayor, said the city's police are good officers who just needed direction.
"We don't have a police department to generate funds for the court. They aren't there to rain down on people so they can make money for the court. Could they be more aggressive in pulling people over? Sure. Do they need to write a ticket every time they do? No," Phillips said. "That's up to the officer's discretion."
Despite the concerns, traffic charges are projected to actually increase this year. Macala said the court expects an estimated 2,106 traffic charges and 370 criminal charges in 2018. That's an increase from 2017.

Macala isn't ready to suggest that all is well with the city's police tactics, however.
"It's a little sobering when you look at the last four years and see the decline in charges," Macala said. "We're still engaged in the opioid epidemic, there are still crimes. I don't have an explanation for why our numbers would be half of what they were in 2013."
More like this from vindy.com