Kick starting your business at the Austintown library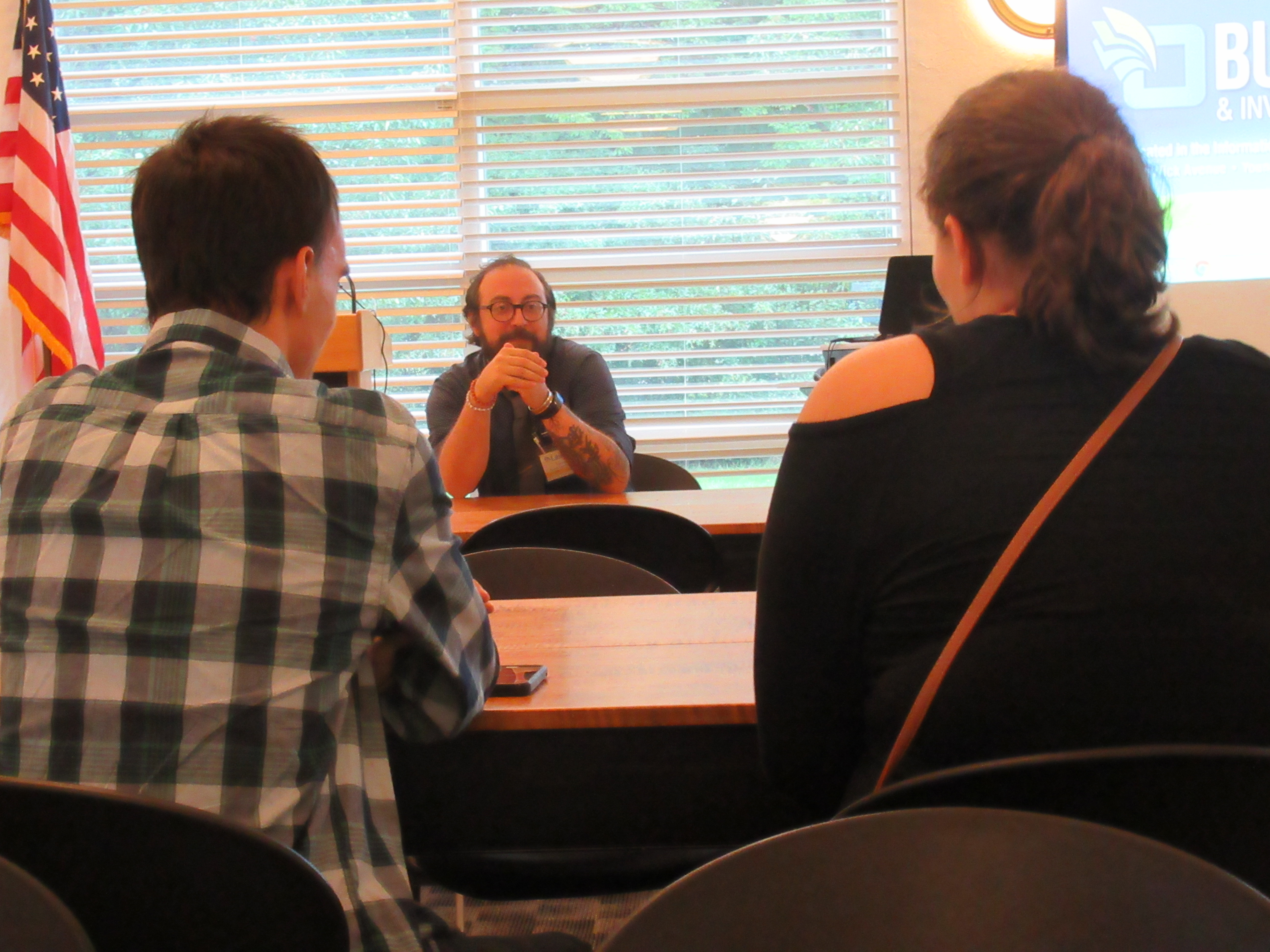 ---
By JESSICA HARKER
The Austintown library hosted a class to help local business owners on Sept. 24.
Edward Koltonski, a business librarian at Austintown, said that the goal of the class was to help those interested in starting businesses locally learn about the resources the library has to offer.
"Everyone who has had this position has had their own take on it; my take is being a centralized hub for resources," Koltonski said. "If I focus my budget on obtaining and providing resources its really a net benefit for everyone."
Koltonski said that the library works with a lot of community partners, including SCORE and the Business and Investment Center, that help businesses get started locally.
However, he said that before businesses are able to work with these groups they have to have a lot of research and information gathered into a business plan.
It is this planning, Koltonski said, that he hoped to help community members get started.
"What I try to do is let people know that we have a lot of resources available for people in Youngstown, or really for anyone in Ohio," Koltonski said.
He said that the library has a range of databases available to assist people in starting their businesses and researching information to start their business plan.
Koltonski said that the library even has a software that allows them to do their entire business plan online.
"I am more on the resource side of thing. I tell people all the time that I have never really helped someone start a business before, that is not really what I do," Koltonski said.
All databases are available through the library web site for anyone with a library card.
Koltonski also said that he is available to assist anyone with one on one information through the Book a Librarian program.
"It's not necessarily learning how to use the tool but learning that the tool is there in the first place," Koltonski said.
For more information about library events or to access library resources, go to www.libraryvisit.org.
More like this from vindy.com