Boardman educators learn emergency skills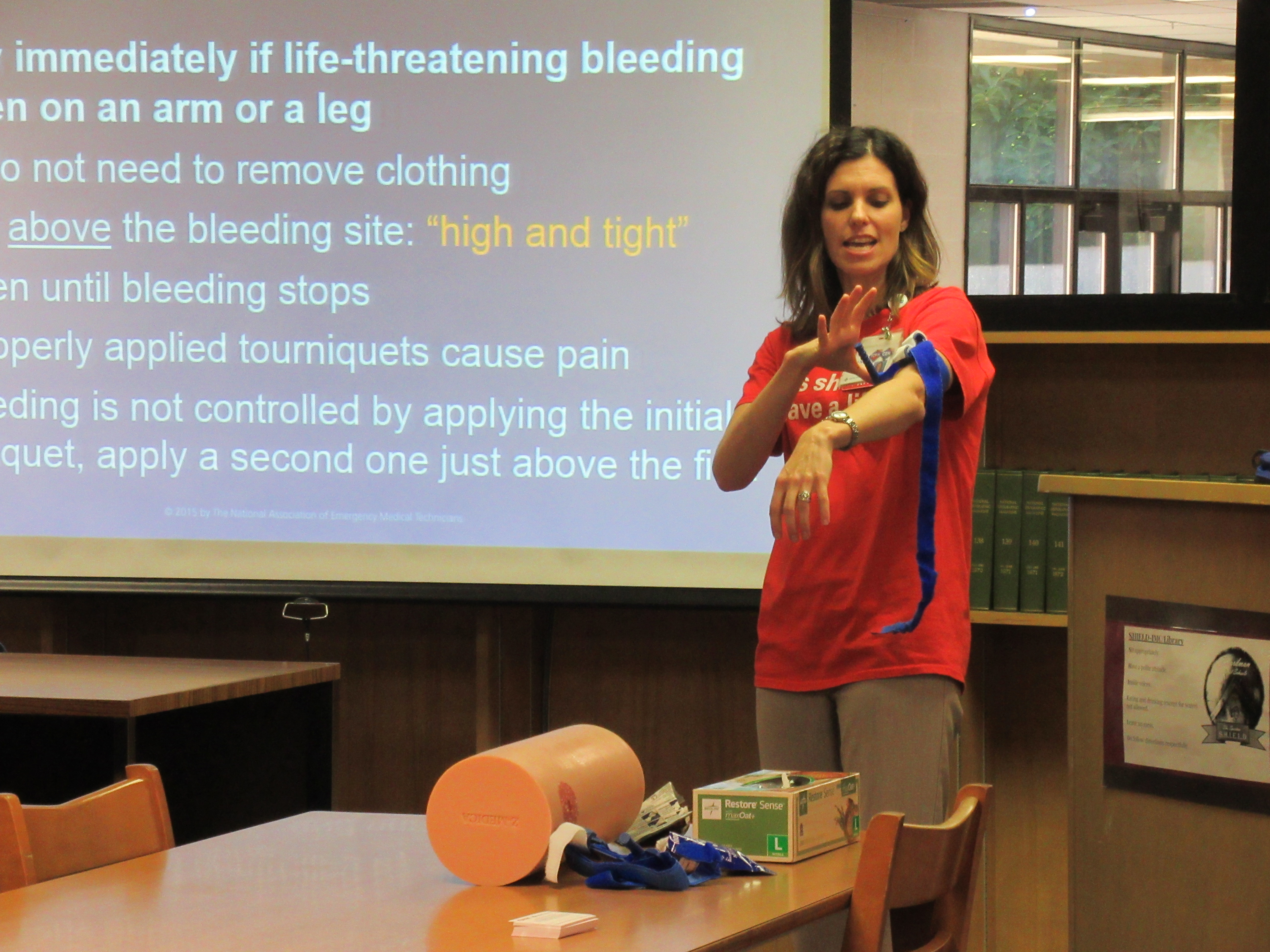 ---
By JESSICA HARKER
Boardman High School educators participated in the Stop the Bleed program put on by Mercy Health.
Stop the Bleed is a program that was created by Homeland Security to give people training on how to stop serious bleeding in an emergency.
"It came out of the Sandy Hook school shooting," said Amanda Lencyk, a Mercy Health representative. "One of the doctors realized that a lot of the victims could have been saved if someone had jumped in."
Lencyk said that the program has been around since 2015, and is now gaining momentum in the area.
"We started with trying to push it out to schools simply because its a bigger audience," Lencyk said. "Then they can push it out into the community."
Other schools in the area including Seabring and Niles, as well as a Girl Scout troop have participated in the training according to Lencyk.
"Its a step above regular first aid," Lencyk said. "Its just an initiative to try to get as many people as possible trained."
Lencyk said that the training focus' on teaching the community how to apply a tourniquet, how to pack a wound and to help someone stop serious bleeding for themselves or others.
If someone were to cut an artery, Lenyck said that it could take less than five minutes for them to bleed out.
According to Mercy Health after injury bleeding is the cause of 35 percent of deaths outside of hospitals.
Stop the Bleed helps to prevent these deaths by preparing people to respond to serious bleeding before it is too late.
"It is to be empowered to be able to jump in and do something," Lenyck said. "To be able to step in and know that what ever they do they can jump in and help save that persons life."
During the training Lencyk spoke to Boardman educators about the goal of the training and how it can help in any situation.
She discussed how being able to recognize when intervention is required to stop bleeding and being able to use every day items is key to saving lives.
"This is not to take the place of first responders but to teach every day people what to do in the time it takes to dial 911 until the time those first responders arrive to help step in and save a life when minutes matter," Lencyk said.
Those who participated in the event then broke into groups and practiced applying tourniquets and packing wounds.
The school also received a kit from Mercy Health that included gauze and a tourniquet for the school to keep.
To learn more about Stop the Bleed or to schedule training for a group, contact Renee Kegg at 330-480-3907.
More like this from vindy.com