Austintown hosts 49th annual speech tournament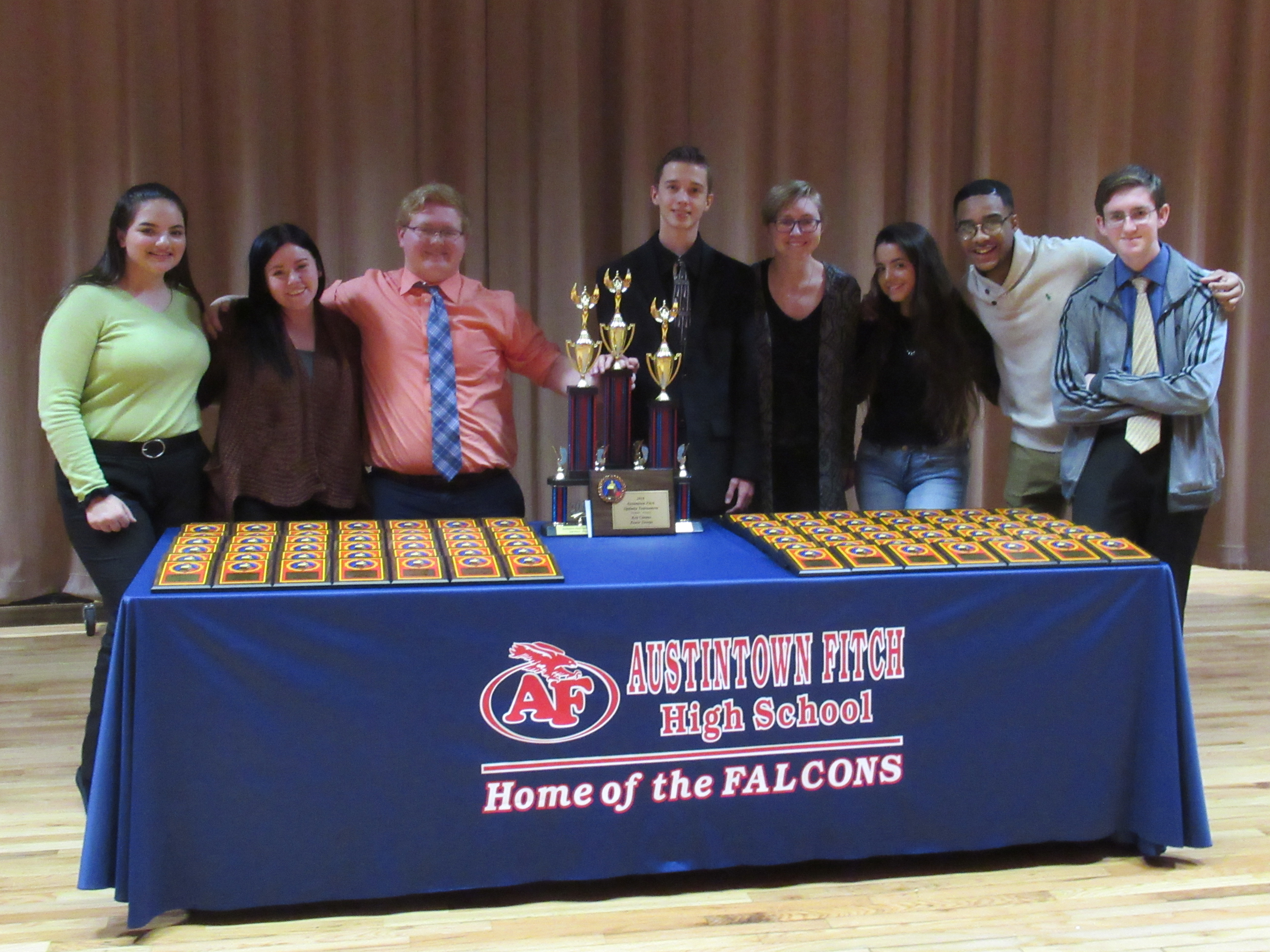 ---
By JESSICA HARKER
Austintown hosted its 49th annual Speech and Debate Tournament on Nov. 17 at Austintown Fitch High School.
This was head coach Andrea Reed's first tournament with the team since she left on maternity leave.
"Were the first power round tournament of the season, a lot of out of district teams come," Reed said.
The theme of the tournament is back in time, and was organized by the students.
Reed said that students were the main organizers of the tournament, choosing the theme and readying the school for the competition.
Faith Marscio, president of the team, said that students spent the Friday before the tournament decorating the school and readying the rooms.
"This tournament is going to be different than any other one before," Marscio said.
The Austintown Optimist club supported the event, supplying trophies and assisting with the food.
The Austintown team currently has 52 members, many of which are seniors.
"Last year we had a record number of state qualifiers," Reed said. "We had a really strong team last year and there were a lot of juniors so we are hoping for a good turnout this year."
Reed said that this tournament is one of the first serious tournaments of the speech season.
Students are capable of qualifying for the state tournament, and a lot of out of district competition traveled to Fitch to compete.
According to Reed schools like Stow, BioMed Science Academy and more traveled to the tournament with a total of 22 teams attending the event.
Austintown placed first overall at the tournament, also winning the Ken Carano power sweeps award.
Sixteen Austintown students placed during the tournament, including first place winners Romond Duval in declamation, David Gunger in international extemporaneous speaking, Dylan Fitzpatrick in Lincoln-Douglas debate, Johnna Blystone in original oratory and John Zimmerman in program oral interpretation.
Students Sarah Linton and Miranda Truslow, a duo interpretation team and Gunger also qualified for the state tournament.
"We don't just have students who are 100 percent I love to speak in front of every body, we have students who want to be better speakers who are here for the learning experience," Reed said. "It helps them in their classes, it helps them at job interviews and it gives them the confidence to have public speaking ability."
Speech and debate team members will continue to compete every Saturday through March when the state tournament will occur.
This year's state competition will be hosted in Canton.
More like this from vindy.com