Calhoun wants home tourney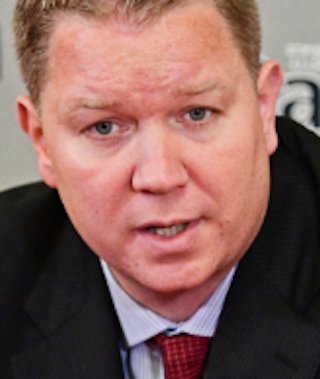 Photo
By BRIAN DZENIS
bdzenis@vindy.com
YOUNGSTOWN
It's hard to blame Jerrod Calhoun for thinking about the Youngstown State men's basketball team hosting its own non-conference tournament.
The Penguins (3-4) resume play against Division I opponents on Wednesday after beating Division III Westminster last Wednesday and going 1-2 at the Johnny Bach Classic in New York City from Nov. 16-18.
That trip got off to a rough start when the team was stuck on its chartered bus for nine and a half hours due to a snow storm before the first game, a 94-83 win against Columbia.
"I didn't know what we were going to do in that first game to be honest. It was the first time as a head coach that I really wondered, 'What do we really have? How are the kids going to respond?'" Calhoun said. "We responded and never really wavered the whole tournament."
After the tournament, Calhoun looked around and noticed a few of his Horizon League peers, Oakland, Northern Kentucky and Detroit Mercy, all posted winning records in their respective tournaments. The common thread? They were all the host team.
"I've done some research. I talked to [Oakland coach Greg Kampe], I think it cost $150,000 for them and they had to pay for officials, so that's like $180,00 total for three home games. I think it's something we need to look at in the fundrasing department," Calhoun said.
"To play on your home court for three days would be awesome not only for our players, but for our city."
FINDING THEIR SHOT
The YSU women's 4-2 mark despite having nine available players is respectable, but Alison Smolinski isn't satisfied.
"I think we should be 5-1, but things don't go as planned," Smolinski said. "We have to look at the positives and bounce back."
The Penguins are still smarting from their 58-56 loss to Yale last Friday, when YSU blew a double-digit lead. The struggles stem from poor 3-point shooting. The Penguins are last in the Horizon League in 3-point percentage at 26-percent on 174 attempts.
"We took 11 3s in the fourth quarter and eight of them were pretty much wide open," coach John Barnes said.
More like this from vindy.com