Girard's Indians win 53-48, on to the state finals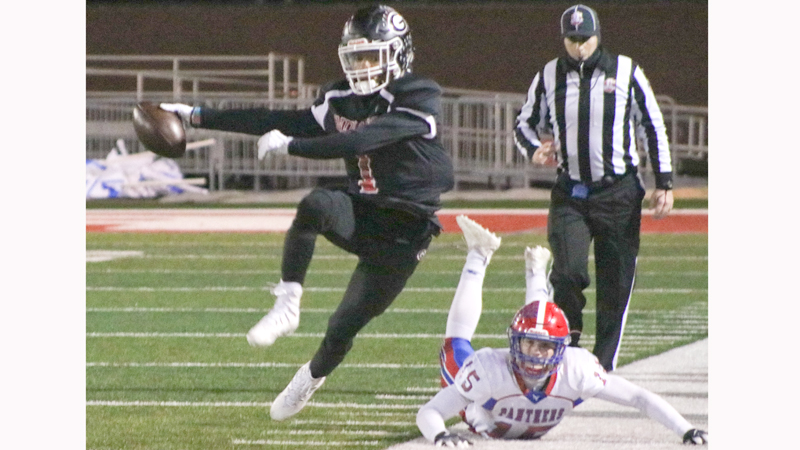 ---
DOVER
The Indians' 53-48 win Saturday night over Licking Valley sends them to the state finals next Saturday night in Canton. It's the first state championship appearance in the Girard school's history.

They will face the top ranked Wyoming Cowboys out of Cincinnati.
Saturday night in Crater Stadium, Mark Waid threw a 22-yard touchdown pass to Nick Malito on fourth-and-15 with 1:44 to play to give Girard the 53-48 lead.
This action was after Hunter McCullough capped another Panthers scoring drive with a one-yard run. Licking Valley set it up with their third trick play of the night, a direct snap to a running back as quarterback Chase Whisner pretended to walk to the sideline to check on a play call. Whisner hit McLaughlin in the right side of the end zone and for a while LV led 48-47.
With 10:32 to play, Licking Valley had tied the game at 40 on a scintillating TD run by McLaughlin.
But there was no stopping the Indians. Waid capped another TD drive with a five-yard for a 47-40 lead over LV. The score was set up by a 38-yard bomb to Malito.
LV had led at halftime, 34-20, and had outpaced the Indians in the first quarter 20-13.
For complete game coverage, check out Sunday's Vindicator and Vindy.com. Brian Dzenis and Ed Puskas were at the stadium in Dover for this Division IV state semifinal football game.
More like this from vindy.com