90 confirmed cases of AFM across 27 states so far in 2018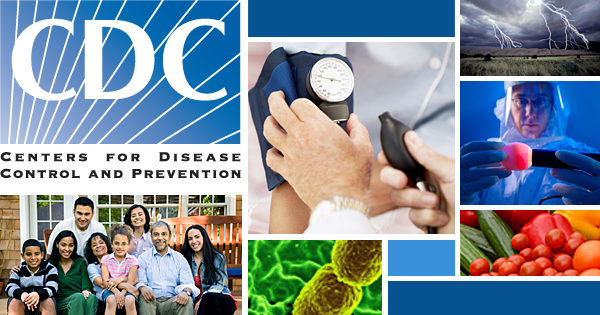 ---
By WILLIAM K. ALCORN
alcorn@vindy.com
YOUNGSTOWN
The number of children in the United States afflicted with acute flaccid myelitis, an extremely rare condition that has some symptoms similar to polio, is on the rise.
As of Nov. 13, there were 90 confirmed cases of AFM across 27 states so far in 2018, according to the U.S. Centers for Disease Control and Prevention. The 90 confirmed cases were among 252 reports the CDC received of patients under investigation for AFM.
In Ohio, there are four confirmed cases, including one in Columbiana County.
Acute flaccid myelitis is described as polio-like because it can cause sudden weakness and loss of muscle tone in the arms and legs and other parts of the body.
The "polio-like" phrase being used by the media to describe AFM is probably related to symptoms of limb weakness and paralysis, said Wesley J. Vins, health commissioner of the Columbiana County Health District.
"We also have other illnesses with the same symptoms, such as West Nile Virus and Enterovirus D68," Vins said.
From a public-health perspective, Vins said according to the CDC, the U.S. has been polio free since 1979 and no quarantine is necessary.
Likewise, AFM is not considered a communicable disease and, therefore, not reportable to the local health department for investigation or follow-up, and again, quarantine is not necessary, Vins said.
"We need to understand that AFM does not appear to be fatal and is very rare with only 1 in a million affected annually," he said.
The best thing a family can do to prevent AFM and other illnesses is to stay fully immunized, wash hands regularly and see their doctor if they or a child develop limb weakness or the sudden loss of muscle tone, Vins said.
Some individuals will have additional symptoms along with the arm and leg weakness, such as facial droop, difficulty moving their eyes, drooping eyelids, and difficulty swallowing and slurred speech.
Also, some individuals have experienced a respiratory or gastrointestinal illness about a week before the arm or leg weakness symptoms appear, said Erica L. Horner, director of the Nursing and Community Health Division of the Mahoning County District Board of Health.
Horner said if a person or child develops any of these symptoms, they should seek medical care right away.
"One of the major differences between polio and acute flacid myelitis is that polio was extremely common; and because we knew what caused it we could target the virus with vaccine," said Dr. Ian Rossman, a pediatric neurologist at Akron Children's Hospital who has treated patients with AFM.
Another difference between AFM is an acute illness that comes on quickly and is extremely rare. Polio was an epidemic, Dr. Rossman said.
With a suspected AFM case, doctors diagnose a set of symptoms by ruling out everything else with a lumbar puncture, MRI, and blood work, said Dr. Rossman.
A lumbar puncture, sometimes called a spinal tap, is a procedure in which a small amount of the fluid that surrounds the brain and spinal cord, called the cerebrospinal fluid, is removed and examined.
Treatment for AFM is typically the same as for any type of inflammation of the central nervous system, that is reduce swelling and intravenous IVig, which is a sterilized solution made from human plasma that contains antibodies to help one's body protect itself against infection from various diseases.
"Unfortunately, AFM does not respond to medical treatments. Many afflicted are left with some form of permanent weakness and the need for physical therapy," Dr. Rossman said.
"If you have to ask why someone is walking funny, if it is a suspected new weakness, especially in young kid, and if they are sick, anytime a kid has a weakness that is not going away, and has trouble breathing or swallowing, I wouldn't sit on it. That is an emergency that requires a trip to their primary care doctor, a call to 911 or a trip to the hospital emergency room," Dr. Rossman said.
"I want to use this scare [about AFM] to remind people that AFM is exceedingly rare, and if they are worried about preventing serious illnesses, they should make sure to get a seasonal flu vaccine, practice good hand hygiene, and use common-sense protection for mosquitoes and ticks," Dr. Rossman said.
AFM Investigation
At a glance
The U.S. Centers for Disease Control and Prevention is concerned about acute flaccid myelitis, a serious condition that causes weakness in the arms or legs.
AFM is a rare condition that affects the nervous system, specifically the spinal cord.
Since August 2014, CDC has seen an increased number of people across the U.S. with AFM, but has not confirmed the cause for the majority of these cases.
In 2017, CDC received information for 33 confirmed AFM cases in 16 states.
In 2016, 149 people were confirmed to have AFM in 39 states and Washington, D.C.
In 2015, 22 people were confirmed to have AFM in 17 states.
From August to December 2014, 120 people were confirmed to have AFM in 34 states.
The case counts represent only those cases for which information has been sent to and confirmed by CDC.
Most patients are children. All the AFM cases have tested negative for poliovirus.
The cause of most AFM cases remains unknown.
Medical authorities do not yet know the long-term effects of AFM. They do know some patients diagnosed with AFM have recovered quickly, and some continue to have paralysis and require ongoing care.
Source: CDC
More like this from vindy.com