Warren homeowner shoots man who had broken into his house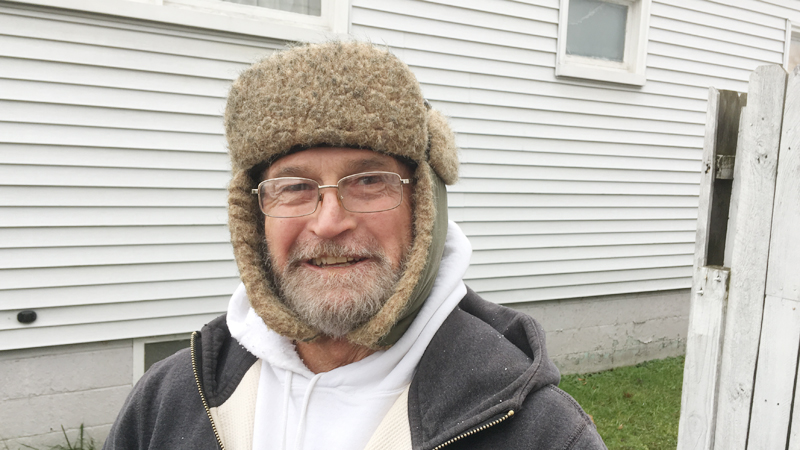 ---
By ED RUNYAN
runyan@vindy.com
WARREN
Kenneth York, his wife, Heather, and their dog woke up to noises outside of their Hall Street Northwest home at around 1 a.m. Tuesday. They were sleeping on the first floor.
Kenneth got up and armed himself with a handgun he was keeping not far away and headed toward the noises at the back door.
It was dark there, but Kenneth could see a large man breaking a glass panel in the door, apparently with a shovel.
"I asked, "What the hell are you doing? Get out of here,'" Kenneth recalled Tuesday afternoon.
"I mean he came in anyway, so I backed up behind the refrigerator that's in the other room, stuck the gun out and said, 'I got a gun. I'll shoot you.'
"And he come right at me. He kept coming at me. I said 'Stop, stop,' so I backed up a little bit. He come through the doorway, and I shot him. He went back in the kitchen."
As if that were not enough, then the burglar said to Kenneth: "What size a gun is that?' I said, 'big enough to kill you.' And he come at me again. And then his arm started hurting and then he must have got dizzy or something. I said 'Sit your [butt] down.' And he kind of collapsed in there."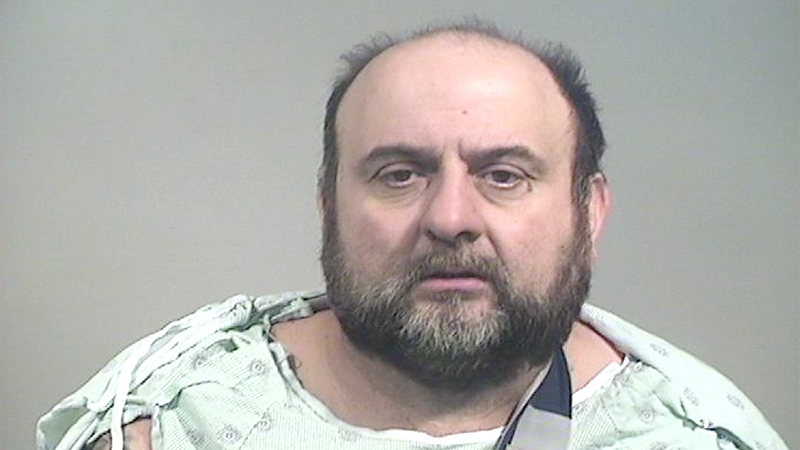 Photo
York held the gun on the man, later identified as Billy Morrow Sr., 48, a former Champion man with a lengthy criminal record.
York had hit Morrow in the upper arm, though he was aiming dead center.
Warren police, aided by a frantic 911 call from Heather, arrived quickly and took Morrow into custody. First Morrow was taken to St. Joseph Warren Hospital, then to the county jail about 4 a.m.
Morrow will be arraigned today in Warren Municipal Court on an aggravated burglary charge. If convicted, he could get 11 years in prison.
York said he is a little surprised he was able to shoot the suspect, but Morrow gave him no choice. He's glad he didn't have to kill Morrow. A detective hearing the story said it's possible Morrow intended to die.
"He kept coming. What can you do? I can buy other stuff. I can't replace her life or mine," York said. "It was so dark in there. I couldn't see his hands or nothing. If he would have kept comning, he would be dead."
Kenneth, a steelworker, said Morrow apparently damaged his fence to gain entry to the York's backyard, then tried to use a rock to break the glass in his back door before switching to a shovel.
Heather York said the panic on the 911 call was because she feared for their lives.
"I don't know if he had a gun or any type of weapon," she said, adding she's very proud of her husband.
Capt. Robert Massucci, chief of detectives for the Warren Police Department, said Kenneth York fired "just out of fear of this guy," who was "twice [his] size." Detectives discussed the matter with the city prosecutor's office and determined York was "justified in what he did," Massucci said.
Many of Morrow's recent Trumbull jail bookings are for theft and drug-related offenses.
Morrow had gone to prison for seven years in 2006 for a Trumbull County aggravated burglary with a firearm, burglary and receiving stolen property.
On Oct. 17, Champion police arrested him for violating a protection order for going the Downs Road home of a woman who had an order against him.
The woman said Morrow had just left a drug rehab facility in Youngstown and had no place to stay. She refused to allow him to stay there and called police. Morrow was convicted in Warren Municipal Court of violating a protection order Nov. 13 after serving 27 days in the county jail. He got credit for time served and was released.
More like this from vindy.com