Columbiana GOP chairman: Resignation not happening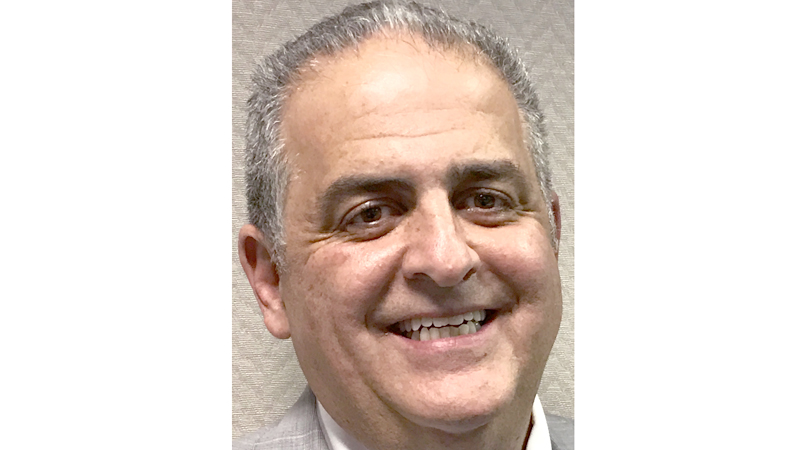 ---
By JUSTIN DENNIS
jdennis@vindy.com
YOUNGSTOWN
Columbiana County GOP Chairman David Johnson rebuffed a call for his resignation Monday after sharing a Facebook meme calling California's Camp and Woolsey fires "God's punishment to liberal California."
Johnson's Facebook post Sunday, which depicts a landscape ablaze with the caption "Hell on Earth, brought to you by the liberals in California," prompted Mahoning County Democratic Party Chairman David Betras to call for Johnson's resignation as Columbiana County GOP chairman and vice chairman of the county's board of elections in a Monday release.
"Johnson's post is symptomatic of the depravity that has engulfed the Republican Party in the age of Trump," Betras said. "An age in which truth has no value and disgusting comments about women, the disabled, minorities and other groups and individuals too numerous to mention have polluted and perverted politics and public discourse.
"I would say that Johnson should be ashamed of himself, but as he and the president he worships have proved time and again, they have no shame."
In Northern California, at least 76 people have died and more than 1,000 have been reported missing since the fires began.
Johnson said Monday he posted the meme after reading a political news article on outgoing California Democratic Gov. Jerry Brown's veto of a 2016 forest management bill. The bill would have allowed the state's Public Utilities Commission to map areas that are at-risk of wildfires caused by power lines, which "would have gone a long way to prevent the kind of rampant fires that are occurring there now," he said.
He also cited another
Facebook meme claiming to show how proper management practices can preserve a forest after a fire.
Johnson later deleted his Facebook post after social media denizens made a "concerted effort" to attack him and his businesses, Spread Eagle Tavern and Summitville Tile, and "perverted the message ... turning it into something hateful," he said.
"I in no way meant to disparage the firefighters or the people who have been killed. My heart goes out to the people that have been affected by this," he said. "It wasn't one of the better memes I've posted."
Betras said in his release that Johnson removed the post only once social media denizens called for a boycott of his businesses.
In a written response to Betras' release, Johnson said California "has been overtaken by liberals who have taxed and over-regulated the state," and said the wildfires could have been prevented if the state's timber industry were allowed to make "changes" in forest management.
"The firefighters and people's lives should never have been put in jeopardy. They did not have to die and people did not have to lose their lives, homes and everything they own," Johnson wrote. "The point of the meme is that the people and firefighters' lives could have been spared if not for the liberal policies in California. The firefighters are doing a yeoman's job of fighting the fires, but this could have been prevented. With a lack of rainfall, forest management is even more essential to save lives and property in the state."
In a tweet last week, President Donald Trump threatened to cut federal funding to forest management programs that he said failed to prevent the fires.
Johnson said his Democratic counterparts "don't want to debate the issue; they want to try to indict me on a manipulated narrative that fits their political messaging."
"The point of the meme is being exploited by Mahoning Democratic Party Chairman David Betras to cover his miserable performance in the last election, and if anyone should resign, Betras should resign," Johnson said in his statement.
Betras said he would have responded differently had Johnson made a post about wildfire regulations.
"But that's not what he did. That's not how you discuss political issues. ... That's not how people who have political differences hash out their political differences. That's having no empathy for the people who died and lost everything," Betras said.
"That post will never go away. I will remind the voters that this is what this man believes. ... This is what 'Trump-ism' gets you."
Betras said he expected state Republican leadership to condemn Johnson's comments, and also called for Republican 33rd District State Senator-elect Michael Rulli and Republican Governor-elect Mike DeWine to ask Johnson to issue an apology.
An Ohio GOP spokesman did not return calls to comment Monday.
More like this from vindy.com