Kalna gets 30-year prison sentence for human trafficking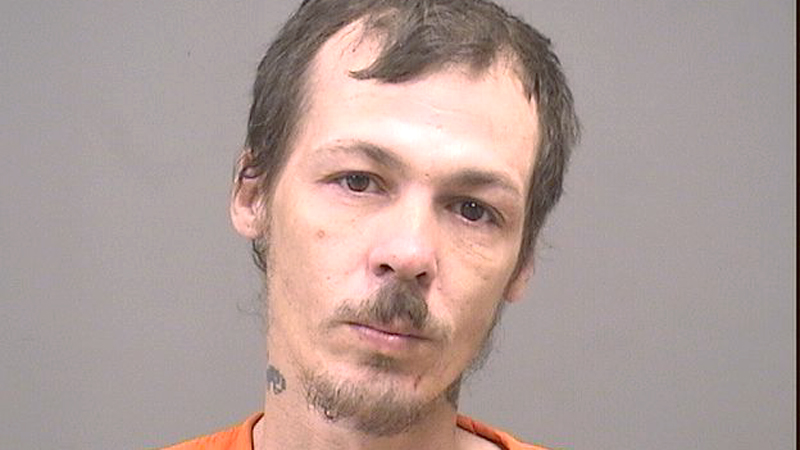 ---
By JUSTIN DENNIS
YOUNGSTOWN
A man who offered up his 15-year-old relative to be raped, reportedly in exchange for just $100 in drug money, was sentenced to the maximum 30-year prison sentence for human trafficking.
Judge R. Scott Krichbaum sentenced David Kalna, 38, of Eleanor Avenue, on Friday morning in Mahoning County Common Pleas Court to a consecutive 15 years each of two counts of human trafficking.
Kalna's remaining felony count of compelling prostitution merged during sentencing.
A jury took about 90 minutes to convict Kalna Wednesday, and heard county jail calls between Kalna and another relative through which they plotted to fabricate his innocence and convince the victim to recant her claims, prosecutors said.
But Kalna denied his guilt right up until Judge Krichbaum read the sentence.
He told the court he was "at a loss for words," later telling the judge he would never have offered up a relative to be raped.
Judge Krichbaum told Kalna, "In all my days on the bench, I don't think I've seen anything more disgusting than what you did in this case. I can't imagine anything more egregious, more revolting."
One of Kalna's relatives pleaded with the judge to give Kalna less than the maximum sentence, stating she believed Kalna would come out of prison "a different man."
Jennifer McLaughlin, an assistant county prosecutor, said the case was emotionally taxing, especially for the young victim, whom she said was "extremely brave" for testifying against Kalna under the risk he could be found not guilty and come back into her life.
"She wasn't a drug user. She wasn't a runaway. She wasn't trying to work as a prostitute on her own. She was just an ordinary 15-year-old girl," McLaughlin said. "The defendant made her a victim of human trafficking so he could sustain his own drug habit."
The victim said Kalna sold her to the co-defendant in the case, Alex Ramirez, who was his next-door neighbor and co-worker. Kalna made the woman go places with Ramirez for money, starting when she was 15, and Ramirez sexually assaulted and sometimes beat her.
After the victim was taken into state custody, she told a county Children Services social worker about the abuse.
Ramirez was secretly indicted alongside Kalna on felony counts of rape, gross sexual imposition and compelling prostitution. He has been missing since the April 12 indictment.
After being jailed, Kalna talked on the jail phone daily with another relative about his charges and tried to persuade the victim to change her story, even offering up his own fabrication – that the victim was a "rebellious teenager," McLaughlin said.
More like this from vindy.com