CHS students celebrate Halloween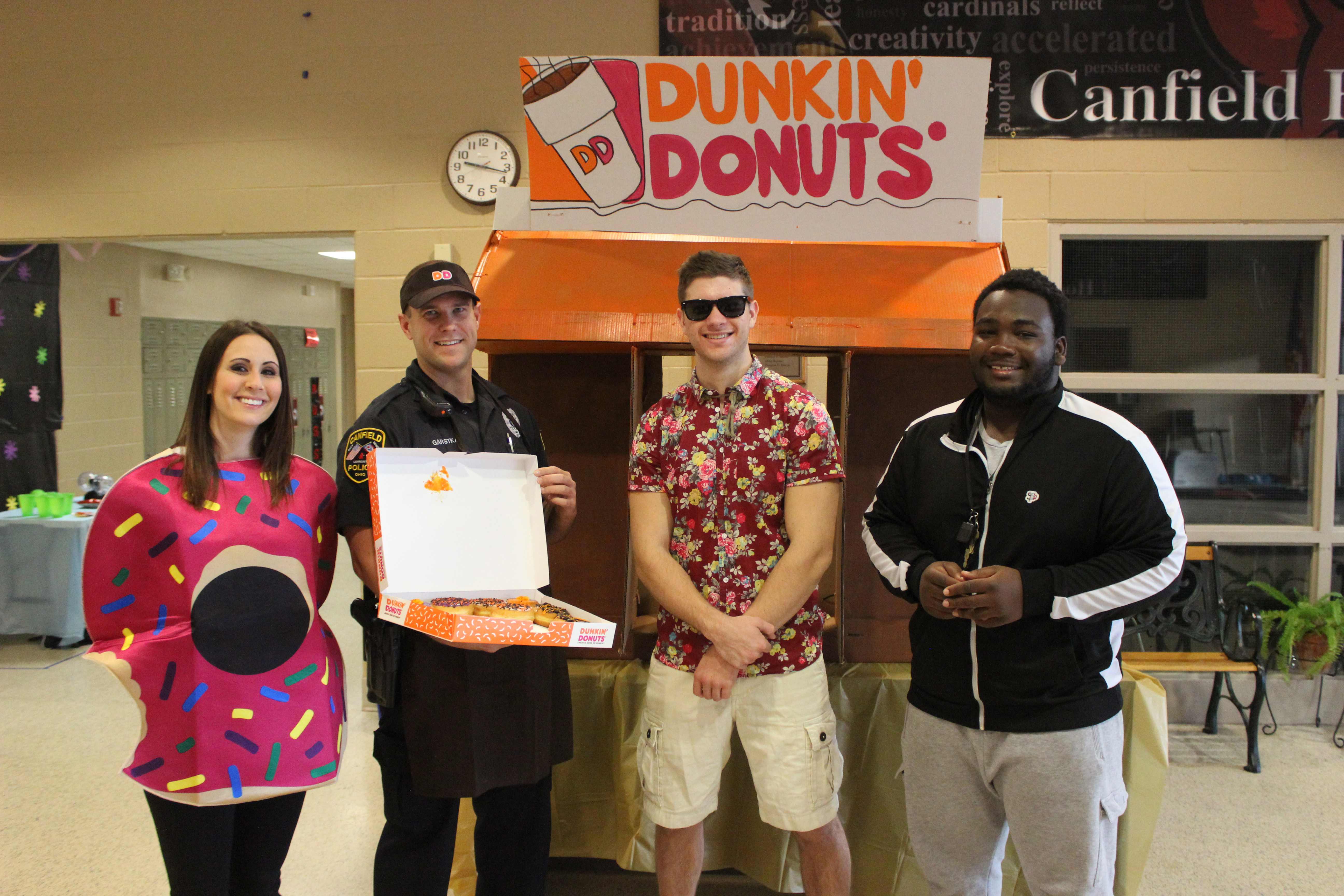 ---
By ABBY SLANKER
In keeping with long-standing Canfield tradition, Canfield High School students got into the spirit of Halloween and were all in when dressing up for the holiday on Oct. 31.
For the school's annual Halloween Dress Up Day, students wore full costumes and also set up elaborate stage areas in the school's hallways where they brought their characters to life with the help of extraordinary props.
Group costumes included characters from "Mario Kart," "101 Dalmations," cat burglers, hunters with tree stands, "Princess and the Pea" and race car drivers. Other costumes included a woopie cushion, orange construction cones, kitchen appliances, three blind mice and Chik-fil-a cows.
The main attraction of the school's annual Halloween tradition was the haunted house, which the art classes and art club created during the past several weeks. The haunted house, themed Dead Gulch Mine, was open all day for CHS students, faculty and staff to enjoy - and be scared out of their wits.
More like this from vindy.com