Austintown Elementary celebrates Red Ribbon Week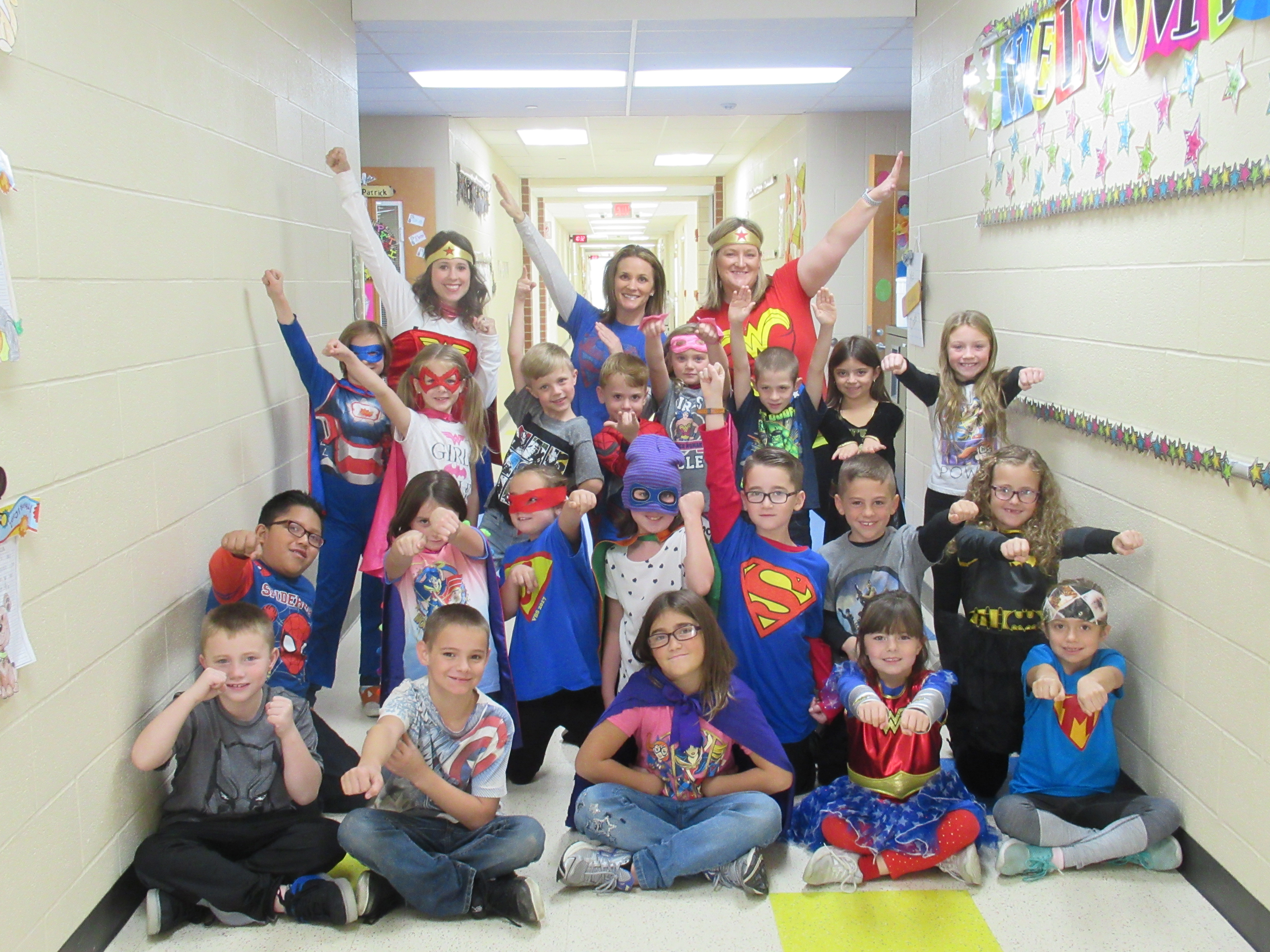 ---
By JESSICA HARKER
Austintown Elementary School participated in the annual Red Ribbon week to encourage children to say no to drugs.
Kristin Havaich, a second-grade teacher and the school's Care Coordinator, organized the events for the week, stating that the goal was to help children learn about the dangers of drugs.
"This day and age, there is so much going on and even at the smaller age of 5 or 6 these kids have seen things, they know things," Havaich said. "So we are trying to promote a healthy life style from the get go."
Havaich said that the smaller elementary schools in Austintown participated in Red Ribbon weeks for years, but when they merged the program fell by the way side.
She said it was her goal as the Care Coordinator, who is the main drug-free authority figure in the school, to bring the program back, which occurred five years ago.
"The out-poring of support for drug-free has been great this year," Havaich said.
During the week, students had different dress up days with the theme of being anti-drug.
On Monday, students dressed up and were "too fancy for drugs," according to Havaich.
On Tuesday, students dressed in workout clothes to "work out your mind and body, don't do drugs," and on Wednesday, students dressed as rock stars.
On Thursday, students dressed as superheroes, and on Friday, they wore their favorite athletic team's shirts.
"This week, we have has a lot of conversations between students, teachers, principals and secretaries," Havaich said.
Along with the dress up days D.A.R.E. officer David Potkonicki visited students to speak with them about the specific dangers of doing drugs, and how to avoid them.
Havaich said that this gave students the opportunity to ask questions like "what is a drug?" and other basic questions they don't have the ability to address any other time.
"They were talking about the choices and the difference between getting a drug from a pharmacist and a drug that you shouldn't be doing," she said.
Along with drugs, Potkonicki addressed issues with smoking cigarettes with students and various forms of peer pressure that could result in bad decision making.
"They have always been so encouraging and supportive," Havaich said.
The school was also visited by athletes from Austintown Fitch High School who read to and spoke with the second-graders about what it takes to be on a sports team.
"They talked about avoiding drugs, and working your hardest to be a good athlete," Havaich said.
She said that the older elementary schools were much smaller and so had more state funding for the program, but that AES has none.
"Its a national program that goes on each year at this time. With there being no funds the kids are participating so much it's been great," Havaich said.
More like this from vindy.com