YSU students cataloging arrowheads for historical society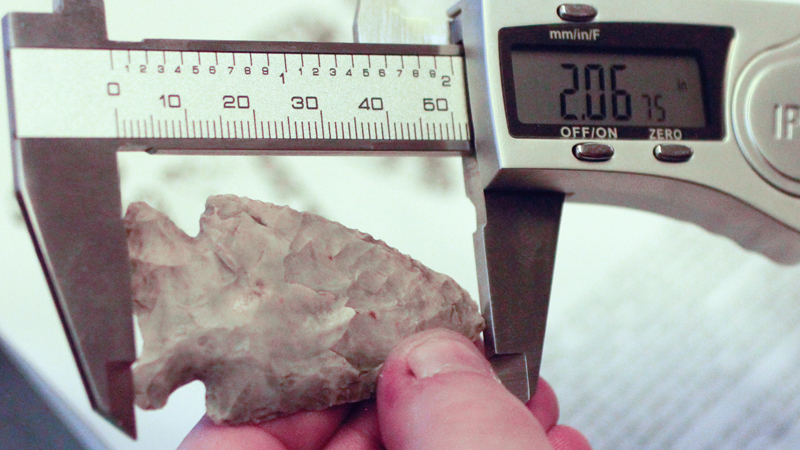 ---
By AMANDA TONOLI
atonoli@vindy.com
YOUNGSTOWN
Youngstown State University students are cataloging arrowheads for the Mahoning Valley Historical Society.
The project provides a professional experience for the students, said YSU anthropology instructor Thomas Delvaux.
"It's great experience being able to have some practical hands-on opportunities," said Jessica Trickett, Anne Kilcawley Christman Memorial Collections manager for the historical society.
Sierra Braddy, senior student, said the experience is great.
"It's good to get that hands-on experience with cataloging," she said.
"It's fulfilling to take part in such a large collection and make it understandable and accessible for the public," added Evelyn Breda, also a senior.
The collection of more than 10,000 arrowheads came to the
historical society in 1989 from Lynn Calvin of Beaver Township, Trickett explained.
Calvin's brother gave the collection to the historical society after Calvin's death in 1988.
"[Calvin] was interested in Native Americans and was finding these artifacts throughout his lifetime," Trickett said.
The artifacts were found throughout Mahoning County.
Delvaux said he's used to excavating and collecting.
"The difference here is that the artifacts are already collected," he said. "We get to archive them and determine exactly where they are ... identify and find the time period it was made. ... It's a great project for YSU – to work with Jessica [Trickett] and everything we have here."
Cataloging the artifacts helps the historical society, as well.
"It helps us understand more about the collection as a whole and what one person really gathered through his lifetime," Trickett added. "It helps us understand Native American cultures better and how tool-making changes over time. We could be looking at pieces used over 1,000 years ago."
But this process isn't a short one.
"There are years' worth of work here," Delvaux said.
More like this from vindy.com