Officials: Color Ohio red for now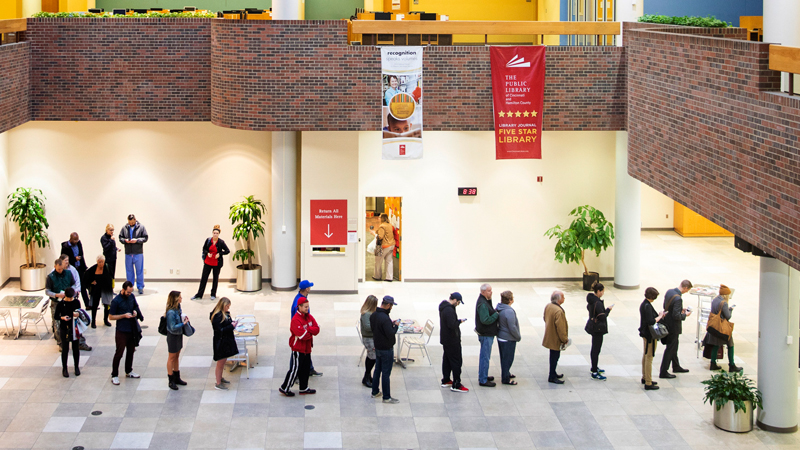 ---
Lopsided Dem wins in Valley over, leaders say
YOUNGSTOWN
After another Republican sweep of statewide executive office seats, Mahoning County Democratic Party Chairman David Betras said "it's really going to be hard" for candidates from his political party to win Ohio in the 2020 presidential race.
Betras also said that "finding great candidates to run [statewide] in 2022 is going to be a huge obstacle – huge."
"The state's going to be permanently red," he said. "I don't know if we'll get presidential visits" as Ohio has lost its reputation as a purple state.
Betras said the days of Democrats counting on getting 65 percent of the vote in Mahoning County, once one of the party's most reliable counties, "are over. I still think Democrats win here, but we're going to have to work for it."
Mahoning County Republican Party Chairman Mark Munroe agreed that those lopsided victories are a thing of the past.
Except for Eric Ungaro in the 59th Ohio House District and Shawna Roberts in the 6th Congressional District, Democrats won every nonjudicial race on Tuesday's ballot in Mahoning County.
However, the margins of victory were a lot smaller than usual.
Democrat John Boccieri's win of about 7,000 votes in Mahoning weren't enough to overcome his 13,000-vote deficit to Republican Michael Rulli, who won the 33rd Ohio Senate District race.
Also, Democrats failed to find a candidate to challenge incumbent county Auditor Ralph T. Meacham, a Republican.
"No longer can you say Mahoning County is a dark blue county," Munroe said. "It's maybe a little bluish-purple. This Valley has a long tradition of supporting Democratic candidates. But that is changing, and it's good for the area. The importance of political competition in the Valley can't be overstated."
William Binning, retired Youngstown State University political science department chairman, said Mahoning has "been one of the most – if not the most – Democratic county in the state. It's not a Democratic stronghold anymore. Mahoning County has changed. It's competitive. It's slightly blue, but it's taken on a red color in the southern part."
Statewide, Tuesday's election was supposed to be competitive. But Republicans won the races for governor, attorney general, auditor, secretary of state and treasurer.
Only in one year – 2006 – have Democrats won statewide executive office races dating back to 1990.
Democrat Sherrod Brown was re-elected to the U.S. Senate in what was expected to be a lopsided race against Republican Jim Renacci. Brown won by 6.4 percent statewide.
The two Democrats running for the Ohio Supreme Court – Melody Stewart and Michael Donnelly – won, but judicial candidates don't run with their party affiliation during general elections.
"Ohio is no longer a purple state; this election seals it," Betras said. "The Republicans have the Legislature. They've run this state forever. In 2022, it will be even harder to run against incumbent Republicans."
Munroe credited President Donald Trump for changing the political landscape in Ohio, and particularly in the Valley.
"A lot of the success in Ohio and Mahoning County has to do with President Trump," he said.
Ohio Democratic Party Chairman David Pepper said Trump "plays a uniquely effective role in Ohio" and "clearly inspires" people, particularly in areas of Northeast Ohio, including the Mahoning Valley.
Betras agreed: "Trump fever has not broken in Mahoning County."
Years ago, Republicans hoped for about 36 percent to 37 percent for its presidential candidate in Mahoning County to be competitive statewide, Munroe said. In 2016, Trump captured 46.6 percent of the vote in the county.
"The big vote for Trump two years ago was important, and we see that continue," Binning said.
More like this from vindy.com