Agreement calls for Vienna hunting preserve to be gone early next year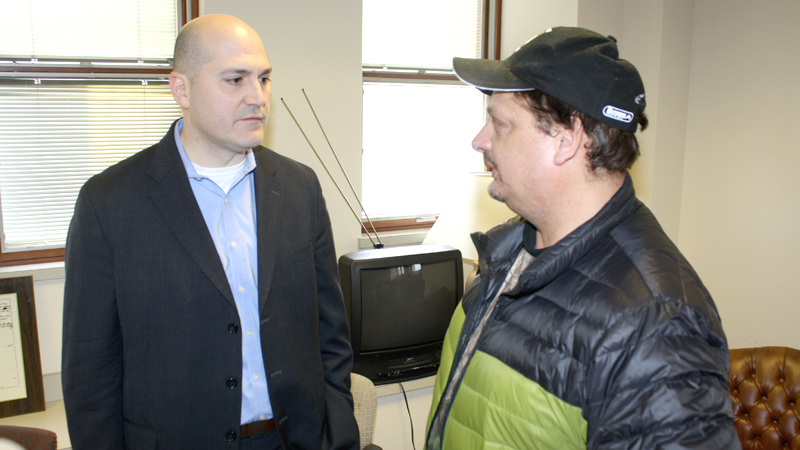 ---
By Ed Runyan
VIENNA
One of the owners of the Candywood Whitetail Ranch hunting preserve says he plans to talk to Vienna Township trustees before deciding what to do with the property after the animals and fence have been removed.
"I have to talk to the township and the trustees before I make a decision," Dale Soinski of Garrettsville said.
Soinski and Mike Mullenax are partners in the ranch on Scoville North Road Road, which opened in 2016 to provide hunters a place to hunt game such as elk, deer and hogs.
The owners at the time built a fence around the former Candywood Golf Course and brought in animals.
But activists and neighbors protested the idea of killing animals in a fenced area in the spring of 2016 before the ranch opened. They also argued the site was too close to houses and children catching the school bus on Scoville North Road and posed a danger to motorists on state Route 82.
Soinsky bought into the business in February, becoming a partner with Mullenax. It only took a few months before their partnership fell apart. Soinski learned the ranch had been a financial failure, and bills for things such as utilities and maintenance had not been paid.
Soinsky sued Mullenax in June. The suit was dismissed earlier this month.
The suit said one problem with the business was that "virtually all local authorities and the neighboring landowners were and are adamantly opposed [to] the operations of the hunting preserve."
Between February 2018 and June 2018, there were only four bookings for hunts, the suit said.
To resolve the dispute, Soinski and Mullenax signed an agreement in September calling for Mullenax to close the business, remove or "harvest" the animals that could not be removed and take down the fence.
The agreement said Mullenax would remove hogs and wild sheep by last Thursday and whitetail deer and elk by early 2019.
Mullenax, who was living on the property, "will feed and care for the animals and maintain the integrity of the enclosure until the animals are removed," the agreement says.
The Ohio Department of Natural Resources will confirm that all boar animals are gone before the fencing is removed, it says.
Mullenax was granted the rights to the animals but gave up all rights to the business, making Soinski "the sole and undisputed owner."
Soinski declined to discuss how well the closing is going and whether he expects the closing to be complete by early 2019.
Vienna Township Trustee Phil Pegg said he doesn't know whether the closing is taking place as planned.
"We know it will take some time to remove the animals and tear down the fence," he said.
Holly Justice, the chief organizer of the protests, said she's pleased to hear the business will close.
"I think it was destined to fail," she said, noting that its success relied on attracting people willing to spend a great deal of money.
A call to the ranch was not answered.
More like this from vindy.com