Students lunch with veterans at Fitch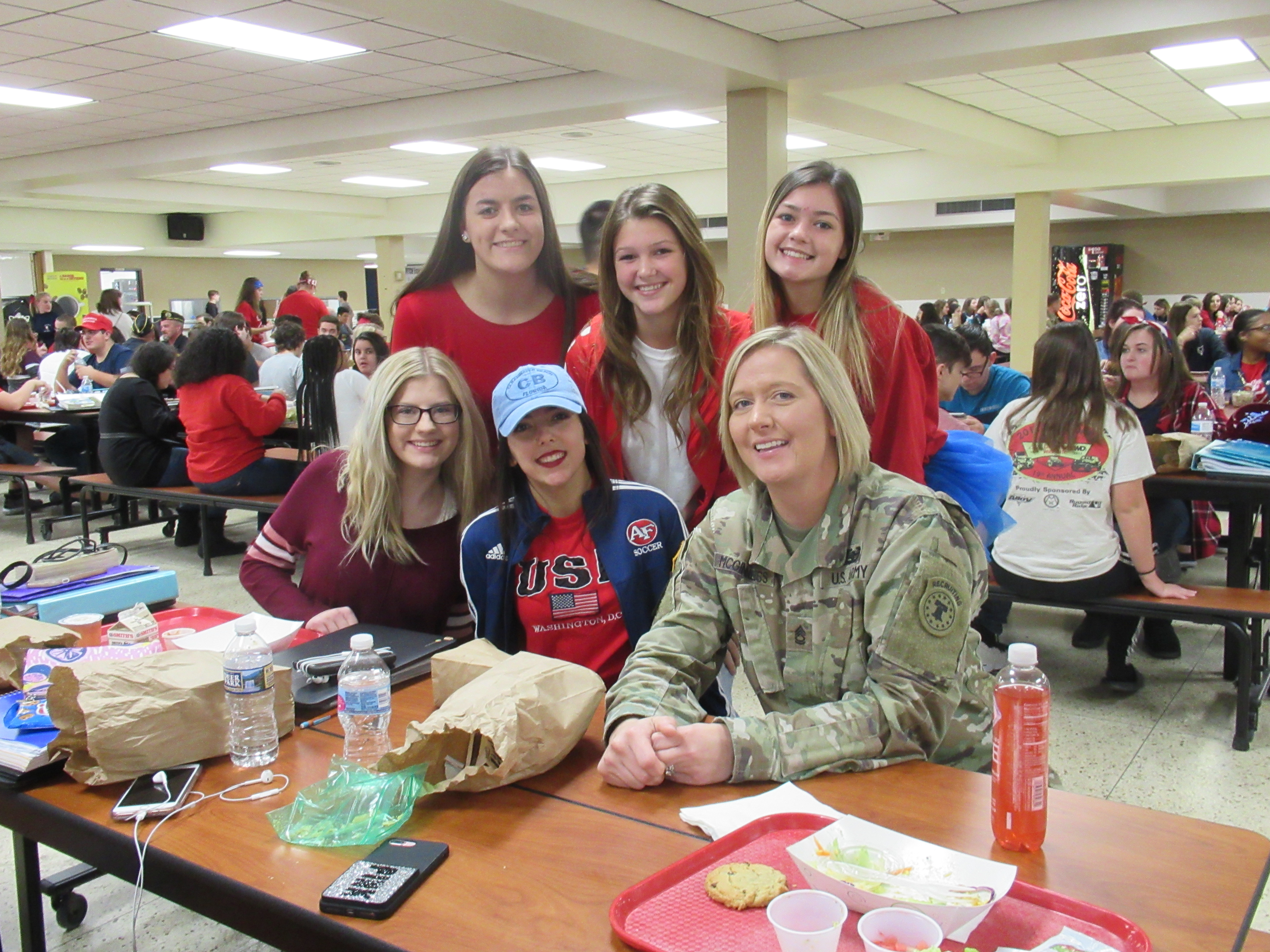 ---
By JESSICA HARKER
For the second year, Austintown Fitch High School hosted an honorary Lunch with a Veteran event on Oct. 24.
The event was organized by Ken Jakubec, a U.S.M.C. Vietnam era veteran.
Jakubec is a member of the veterans day committee and the Students Serving Veterans group at Fitch and came up with the idea for the lunch last year.
"He thought it would be a really nice thing to do to honor our veterans and get our students involved," said Brittany Bueno Austintown Communication Engagement Specialist.
Thirty veterans volunteered their time to spend all three lunch periods with students.
"We are probably one of the most veteran-friendly schools around," Jakubec said. "These veterans are decorated all the way down except the medal of honor."
Jakubec said that many of the veterans were highly decorated, including three veterans with Purple Hearts and four members of the Military Hall of Fame.
"The veterans were absolutely taken a back," Jakubec said. "The kids are so inquisitive, they ask so many questions."
During the lunch veterans sat and talked with students, and both groups were encouraged to engage and interact with each other.
"A lot of veterans were in high school when they enlisted so its cool to talk to kids who are also that age," Bueno said.
Jakubec said that a lot of students will ask about the veterans time in the service, as well as about their families.
"They are very respectful," Jakubec said. "A lot of students haven't experienced veterans depending on whether your relatives are in the service or not."
Bueno also said that many students are interested in what it is like to enroll in the armed services because of their personal interest.
"We have a good amount of students that it is part of their interest," Bueno said.
Jakubec said that the event is not about recruitment, but that he does like to discuss the opportunities the armed services have for young people.
"There's a lot of great jobs in the service, now there are so many opportunities in the different branches of service," he said.
He explained that depending on how long one would enroll, the armed services would also pay for your college tuition.
"It teaches you a lot of values, and discipline," Jakubec said. "You don't have to go into debt."
Bueno said that Austintown Local Schools do a lot to encourage students into any future endeavour including college, vocational schools and military enrollment.
"If you're not really sure and you're like lost in space and you want a little discipline in your life why not join the armed forces," Jakubec said.
More like this from vindy.com