Ryan condemns steel and aluminum tariffs on allies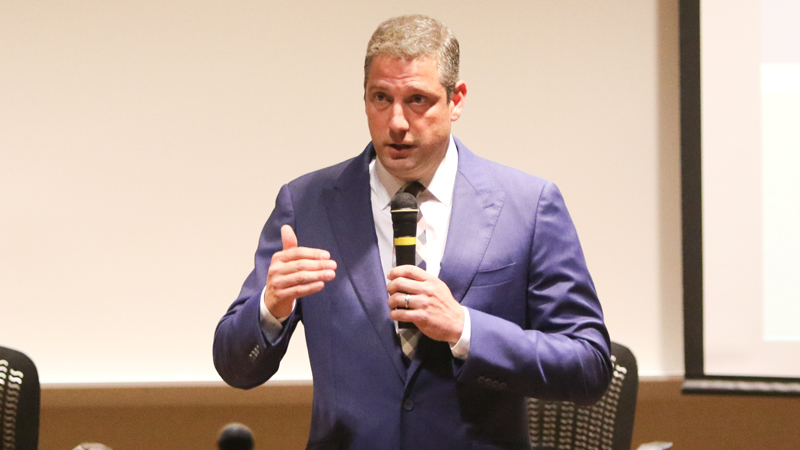 ---
WASHINGTON, D.C. — U.S. Rep. Tim Ryan of Howland, D-13th, today condemned President Donald Trump's decision to impose steel and aluminum tariffs on Mexico, Canada and the European Union.
The proposal is to impose a 25 percent steel tariff and 10 percent aluminum tariff on imports from those countries.
Ryan is opposed to such tariffs being imposed on U.S. allies, but supports similar measures against countries such as Russia and China.
"This decision could be a disaster if not overturned soon. Of particular concern, we are punishing our friends in Canada and Europe who have similar - and in some cases, stronger - worker protections and environmental standards," Ryan said in a statement. "Meanwhile, President Trump is more concerned about letting China off the hook than protecting American workers. This dangerous approach furthers the interests of Russia and China by weakening the friendships and alliances that helped us win World War II and the Cold War and propelled the United States to be the leader in the world for the last 75 years. ... This decision by President Trump is counterproductive to those of us working to increase good-paying U.S. manufacturing jobs and improve the economies of areas that have seen manufacturing decline."
The tariffs are set to go into effect at midnight tonight.
More like this from vindy.com