Re-elected chairman takes aim at Trump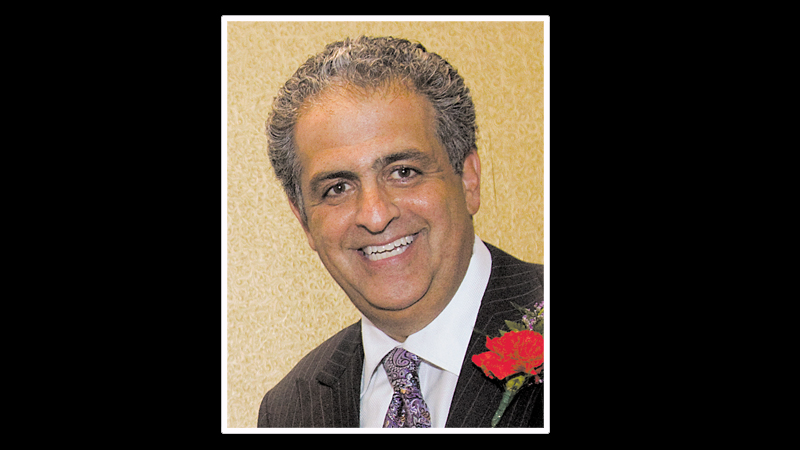 ---
By DAVID SKOLNICK
skolnick@vindy.com
BOARDMAN
Re-elected as Mahoning County Democratic Party chairman, without any opposition, David Betras took aim at President Donald Trump.
"As I begin my third term as your chair, the first pathological liar ever elected to the presidency occupies the Oval Office," Betras said Thursday during his acceptance speech. "The contrast between [Trump and Barack Obama] and the two eras could not be starker. Instead of hope, Trump traffics in fear. Instead of bringing us together, his divisive, racist rhetoric is tearing us apart."
Betras also announced Thursday that former Vice President Joe Biden will campaign in Mahoning County some time in June on behalf of Richard Cordray, the Democratic gubernatorial nominee. Betras didn't provide further details on the event.
Betras and his slate of candidates ran unopposed for election making Thursday's event at Mr. Anthony's Banquet Center in Boardman a celebration instead of a competition.
Betras has held the chairmanship since April 27, 2009, filling an unexpired term. He was re-elected to full four-year terms in June 2010 and June 2014 as well as Thursday.
"It hasn't always been easy," he said. "Sometimes it wasn't pretty. Many time I made mistakes, but in the end, we've always come together and done what's right for our party and our community. We'll continue to do exactly that for the next four years."
Also elected unopposed Thursday were Joyce Kale-Pesta as first vice chairwoman/secretary, Anthony Pilolli as executive vice president, Richard Clautti as treasurer, Youngstown Mayor Jamael Tito Brown as vice chairman of minority affairs, and Charles Altiero as vice president of labor relations.
Betras said Democrats would win the November general election, and after that "there won't be any time to rest because we must immediately begin laying the groundwork for Donald Trump's defeat. We must bring the Democrats who fell for his lies back into the fold by focusing on issues that really matter, including jobs, education, Social Security, Medicare and health care. We must concentrate on merging the diverse groups within our party into a powerful, unified movement that sweeps Trump out of office and off the national stage forever."
More like this from vindy.com