Jury recommends death for Hundley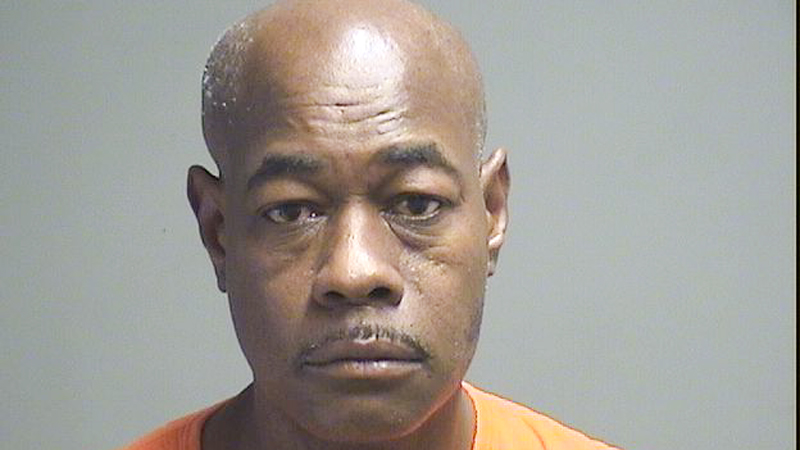 ---
By JOE GORMAN
jgorman@vindy.com
YOUNGSTOWN
Jurors Wednesday recommended that Lance Hundley be put to death, their decision coming just a week after convicting him of murdering a woman who was confined to a wheelchair.
Judge Maureen Sweeney now must study the evidence and decide if she should accept or reject that recommendation. Sentencing is set for 11 a.m. Tuesday.
Hundley, 48, of Warren, was convicted last week of aggravated murder for the Nov. 5, 2016, beating and strangulation death of Erika Huff, 41, in her Cleveland Street home and attempted murder for beating Huff's mother, Denise Johnson.
The verdict came about a half hour after jurors told the judge they were deadlocked. She told them to continue deliberating until 4:30 p.m. Jurors announced about 4:15 p.m. that they had a verdict.
Huff's brother, Jonathan Huff, said he thinks the decision is the right one.
"I'm just happy the jurors were able to look at all the evidence and make a difficult decision, the right decision," Huff said.
The attorneys who represented Huff during the trial, Doug Taylor and Greg Myers, had no comment. Assistant Prosecutor Dawn Cantalamessa said she was "satisfied" with the verdict.
Jurors found that Hundley killed or tried to kill two or more people during the same course of conduct, which under Ohio law qualifies him for the death penalty.
Huff needed a wheelchair because she suffered from multiple sclerosis. She had a child with Hundley's brother. She allowed Hundley to stay with her because he needed a place to stay.
The morning she was killed, Huff's medical alarm went off and her mother, Denise Johnson, was notified. Johnson went to Huff's home to assist paramedics.
Johnson testified that Hundley attacked her with a hammer and stabbed her, then tried to set her on fire. City police who responded to the alarm call pulled her out of a burning bedroom.
Hundley, who fired two sets of lawyers and tried to represent himself, decided to represent himself during the sentencing phase Wednesday, but he gave jurors no reason why his life should be spared. Instead, he rehashed his defense, where he claimed someone broke into the home while he was sleeping and killed Huff.
In a short statement to jurors, Hundley offered no mitigating factors for them to consider to spare his life. Instead, he stuck to a story he testified to when he took the witness stand, saying someone knocked him out somehow. During his testimony he blamed Johnson for the murder but he did not say that Wednesday.
"Someone else was in that house," Hundley said. "I can't prove it."
In her rebuttal to Hundley, Cantalamessa told jurors Hundley was insulting them.
"He doesn't respect your decision," Cantalamessa said. "He is insulting your intelligence just like he insulted your intelligence during the trial."
As part of the testimony at trial, Hundley said that Johnson and her husband and the man who killed Huff were all in on the plan to commit the crime.
Hundley's brother had to be taken out of the courtroom after he exploded when Hundley was giving his statement, telling his brother to "man up" and admit that he killed Huff.
If Judge Sweeney declines the jury's recommendation, she can sentence Hundley to life with no parole or life with parole eligibility after 30 years or after 25 years.
Hundley appeared to be sleeping during part of the afternoon in the courtroom, which was empty as jurors were deliberating. He showed no emotion when the verdict was read.
More like this from vindy.com