Warren man goes on trial today in shooting death of girlfriend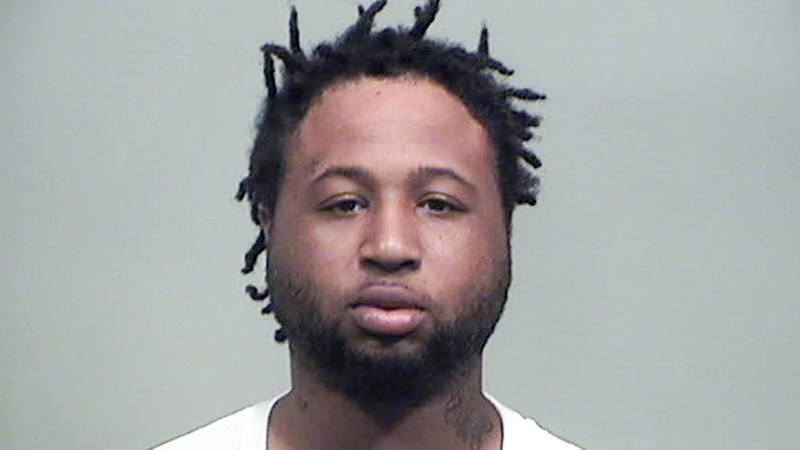 ---
By Ed Runyan
WARREN
A jury trial is set to begin today in Trumbull County Common Pleas Court for Shaun R. Simpson Sr., 24, charged with killing his girlfriend and mother of his child, Becky L. Pyne, 22, at their home on South Leavitt Road on Nov. 12, 2016.
Simpson blamed another man for the shooting, but police said Simpson's version of events didn't add up.
He is charged with murder, felonious assault and tampering with evidence.
Simpson dropped off Pyne at the curb of Trumbull Memorial Hospital at 11:13 p.m. Nov. 12 with at least one gunshot wound and left, police said.
He spoke to police later and told them Pyne had been shot by another man outside of the home on South Leavitt Road where they lived.
But he gave police a vague description of the location of the home, even though it is just across the railroad tracks from the well-known Diles Market and Cafe in Leavittsburg.
Police found the shooting scene more than an hour later by looking through the home's window, said Capt. Rob Massucci of the Warren Police Department. Police determined the shooting occurred inside the house. Prosecutors say Simpson threw the gun he used out of his car in Warren, but it was not recovered.
"Once we started adding things up, it didn't add up," Massucci said of Simpson's story.
Simpson told police the reason he didn't stay at the hospital with Pyne was he had his child in the car and he needed to drop off the child.
Hospital security officers attempted to provide police with a license plate off the Nissan that Pyne arrived in, but the plate number wasn't exactly correct. Police learned Pyne's name about 10 minutes after she arrived.
Police went to the South Leavitt address about 12:44 a.m. and determined that was probably the shooting scene because of blood on the side of the house. Dispatchers alerted Warren police a few minutes after midnight that Pyne had died.
Simpson pleaded no contest to a misdemeanor attempt to commit an offense Oct. 25, 2016, in Warren Municipal Court and was placed on probation. At the time, he had a Parkman Road Northwest address.
That offense stemmed from a traffic stop Aug. 28, 2016, in which Simpson was charged with two felony counts of drug possession after police said Simpson had a bag of suspected crack cocaine and a bag of suspected heroin in his pocket when he was pulled over after being spotted with expired license plates on Highland Avenue Southwest.
Pyne was listed in the police report as a resident of Edison Road and the owner of the car Simpson was driving.
Simpson has been in the Trumbull County jail since Dec. 12, 2016.
More like this from vindy.com