Ex-Fitch principal new A'town trustee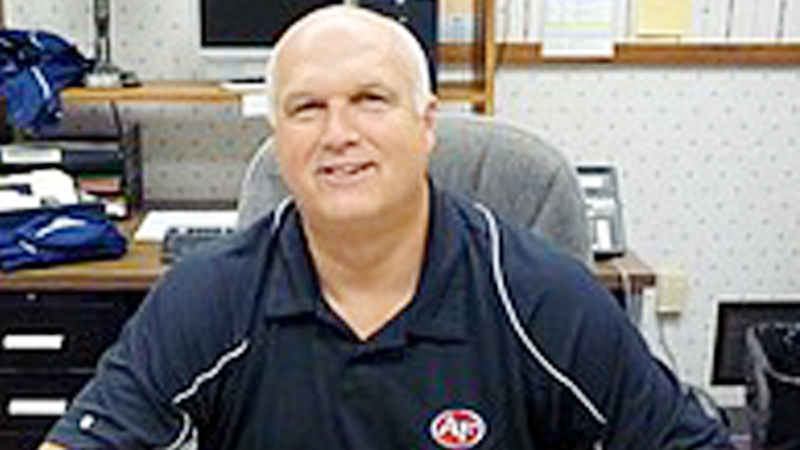 ---
AUSTINTOWN
A former Fitch High School principal will serve on the township board of trustees.
Trustees Ken Carano and Jim Davis voted at a special meeting Monday to approve the appointment of Doug Mc-Glynn to serve the remainder of the Rev. Rick Stauffer's unexpired term, which runs through the end of 2019.
McGlynn, a 1977 Fitch graduate, worked for 23 years in the Austintown schools, retiring in 2013 as principal of Fitch. He now works as superintendent of Western Reserve Local Schools.
Carano and Davis said they selected McGlynn because he is respected in the community and has experience overseeing a public entity's finances.
"The community has always respected him," Davis said. "To me, it was somebody that we knew that the community could trust."
"There are 60, 70 people in Austintown that would be very good, but choosing Doug was because the experience that he has," Carano said. "The man knows funding, he knows the budgeting, he has the ability to work with the state."
Davis noted the recent failure at the polls of a proposed police levy, and said McGlynn's experience with budgeting and knowledge of state funding issues will be helpful to the township.
"Schools are facing the same challenges, so that makes Doug a huge asset to us because he knows about budgeting," Davis said. "Leadership is key, and Doug is a leader."
McGlynn said he hopes to build on the relationship the township has with the school district.
"We have a lot of similarities as far as township government and schools, because I think we're kind of meshed in what we need to work together," he said.
He added: "I'm a homegrown Austintown guy, and I'm going to give it the best shot, learn the process in the next few weeks and get up to speed, and hope to serve the community the best I can."
Although the township received dozens of letters of interest from people wishing to be appointed to the board, Davis said the trustees thought of McGlynn and reached out to him.
"It's a pick that we both were able to agree upon," he said. "It's someone we both respect. The community respects him. He's going to be good for Austintown."
McGlynn will be sworn in June 11.
The Rev. Mr. Stauffer resigned from the board last month due to his accepting a job to lead a church in Sharon, Pa. He previously served as pastor of Tabernacle Evangelical Presbyterian Church on Raccoon Road.
More like this from vindy.com