Goodwill celebrates 125 years in Mahoning, Shenango valleys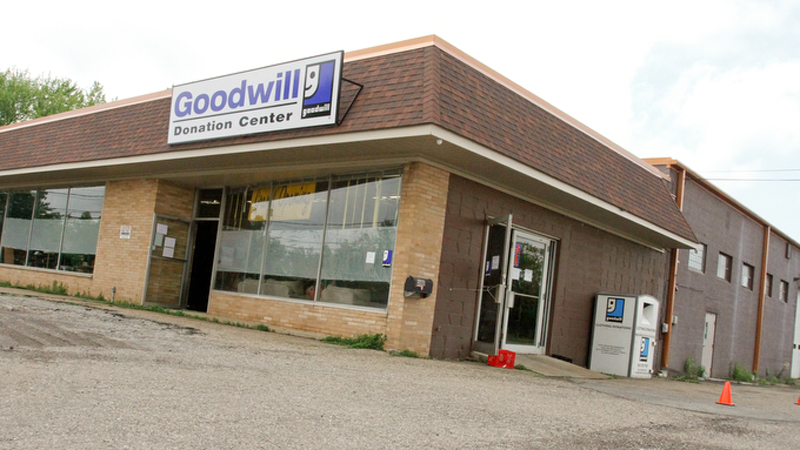 ---
CANFIELD
Times have changed since Goodwill began serving the area 125 years ago, but the organization's mission has always been about providing opportunities to people in need of one.
"We believe in the value of people and the power of work," said Jim Freeze, executive director of Goodwill Industries of Mahoning and Shenango Valleys, which serves Mahoning, Trumbull, Columbiana, Mercer and Lawrence counties. "I believe that was true in 1893. I think it's true as we've made transitions in the last 125 years. I think it's true today, and I hope it's true in another 100 years."
As the organization celebrates 125 years in the community, it also marks another milestone with the recent opening of a new donation center in Canfield, located at 580 W. Main St. The donation center is open from 9 a.m. to 7 p.m. Tuesday through Saturday and noon to 5 p.m. Sunday.
Goodwill now has eight retail stores and nine donation centers in the Mahoning and Shenango valleys, with its main facility located on Youngstown's North Side. Last year, the organization received 4.2 million pounds of donations from 150,000 donors.
Those donations are "the lifeblood of Goodwill," Freeze said, because they allow the nonprofit to fulfill its mission of providing jobs and job training to people with disabilities and economic disadvantages.
The sale of donated goods accounts for about 75 percent of the organization's revenue, Freeze said.
"As a nonprofit, our mission is to employ people with disabilities, and we do job training for people who have other barriers to employment," said Freeze, who became executive director early last year. "That's why we exist. The thrift stores are the means by which we exist."
The local branch of Goodwill traces its roots back to 1893, with the founding of the Christ Mission Settlement. That organization provided opportunities such as English-language classes for immigrants who came to the Valley to work in the steel industry.
About the same time, Goodwill was founded in the Boston area, and in the early 1900s the organizations began working together on a common mission of serving individuals with disabilities. The Christ Mission Settlement took on the Goodwill name in the early 1900s. Later, the local organization divided in two entities – Goodwill and the Rescue Mission of the Mahoning Valley.
Goodwill's focus shifted a bit in the 1970s and 1980s in response to new needs in the community, Freeze said. In addition to serving people with disabilities, Goodwill began serving people who were economically disadvantaged.
Now, Goodwill employs about 250 people and operates a four- to six-week job-training program that helps prepare people, who have been referred from agencies such as the Beatitude House or the Rescue Mission, for the workforce.
Goodwill then helps them find a job, with some going on to work in manufacturing, retail, food service, hospitality, or at Goodwill, Freeze said. Last year, the program served about 400 people.
On top of its primary focus on jobs, Goodwill uses any remaining funds from its retail sales to fund programs such as a radio station for the blind and a vision-screening program for kindergarten students.
Going forward, Freeze would like to work more closely with agencies who could be served by what Goodwill does best: collect donated items.
For example, people might want to donate items to another local nonprofit, but that agency might not be equipped to accept and process donations. So, Goodwill can take the item, and the other agency's clients can receive vouchers to shop at Goodwill.
"It's good for the community, and it's the best and highest use of the items they're looking to donate," Freeze said.
He said reaching the organization's 125-year anniversary in the community shows it is has remained true to its mission.
"It shows that we've had a constant focus on meeting the needs of the community, and we've constantly adapted that as time has gone on," he said.
More like this from vindy.com