'Our work not complete,' Ohio auditor says after Infante sentencing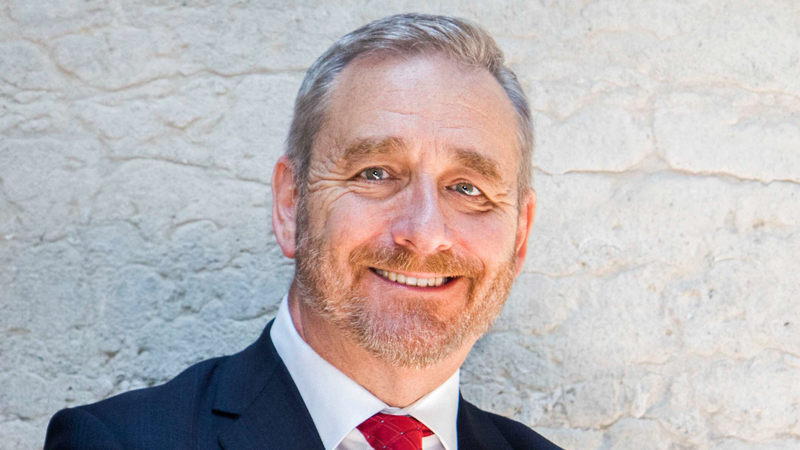 ---
By Ed Runyan
WARREN
The Ralph Infante corruption case has concluded, but Auditor of State Dave Yost, whose agency carried out most of the investigation, says, "Our work is not complete in the Mahoning Valley."
He made that comment when his office was asked last week about an insider remark that the Infante investigators were "sticking around."
Yost's communications director, Benjamin Marrison, said he could not elaborate on whether Yost was referring to a new investigation in Trumbull or Mahoning counties, completion of loose ends in the Infante case or something else.
One "loose end" is the four gambling charges and one of engaging in a pattern of corrupt activity filed against ITAM No. 39, the McKinley Heights bar Infante and his wife, Judy, ran until several years ago.
Visiting Judge Patricia Cosgrove set aside the ITAM counts part way through the trial because the Infantes sold the club. An Ohio Attorney General's Office spokesman said he could not comment on what will happen with those charges.
Pending in Mahoning County is the 101-count indictment of developer Dominic Marchionda on charges ranging from engaging in a pattern of corrupt activity to money laundering and aggravated theft related to Marchionda and his affiliated businesses. Yost said more indictments are expected in the case.
Meanwhile, a lengthy interview last week with Yost about the Infante case produced this anecdote:
When Chris Rudy, an auditor's investigator, arrived in Niles to begin the Infante investigation, law-enforcement officials who greeted him said: "Ohio laws don't apply here. This place runs under the Code of Infante."
Infante had been Niles mayor 23 years at the time, but he would lose the Democratic primary in May 2015 and was convicted of 22 criminal charges earlier this month, including engaging in a pattern of corrupt activity, and was sentenced to 10 years in prison.
Yost, a Republican and former county prosecutor, is opposed by Democrat Steve Dettelbach, former U.S. Attorney for the Northern District of Ohio, in the November general election for Ohio attorney general.
Prosecutors from the Ohio Attorney General's Office said in documents that the purpose of the former mayor's corrupt activity was "providing power and money to Ralph Infante."
He did it "based upon favors, unauthorized use of [city] property ... intimidation and fear of losing one's job or position," the documents said.
The jury found Infante not guilty of five bribery counts accusing Infante of getting money or free services in exchange for jobs, but it appears the jury believed he accepted improper gifts from city employees and failed to report them to the Ohio Ethics Commission and on tax returns.
Yost says the "Code of Infante" reference is apt in that "There was a perception that Ralph Infante ran things," and people perceived there was little anyone could do about it.
As investigators spoke to people involved in the enterprise, many were reluctant to talk because of "the fear people had of going against the existing order," Yost said. Witnesses "regularly got cold feet. There would be a willingness to talk. Then suddenly the interview that was going to happen didn't happen."
"Eventually I think we got most of the folks to stand up, but there wasn't anybody who was saying, 'Thank God you're here. I've been waiting 20 years to tell my story,'" Yost said.
Niles employee Karen DeChristofaro told investigators she gave $1,000 "homage payments" to Infante for several years at Christmas because he was mayor.
But on the witness stand, DeChristofaro changed her story and said the money was for his grandchildren, prosecutors said.
Niles water department employee Scott Shaffer was originally indicted on two counts of theft in office at the same time as Infante and Infante's wife, Judy. But Shaffer agreed to cooperate with investigators in exchange for charges being dismissed.
Shaffer testified he paid Infante four times for jobs for himself, his girlfriend and another friend, but the jury didn't convict on those charges.
He also testified that he regularly used city equipment to do favors for people with Infante's blessing and gave the cash he obtained for scrap-metal sales to Infante that never made it into the city treasury. Shaffer also was among the city workers who testified that he provided free waterline repairs at Eastwood Mall.
Shaffer testified that he initially lied to investigators when they asked him if he was involved in anything criminal because he didn't want to get anyone in trouble. He testified that Ralph Infante told him: "Don't worry about the [deleted] cops. I got this. I own the judges in this town."
But after Shaffer was arrested, his attorney, Martin F. White, advised Shaffer he was "going to have to be truthful about everything that's going on" or he might get locked up, Shaffer said.
"I didn't tell the truth for a while till you guys arrested me," Shaffer testified.
More like this from vindy.com