Cruze enthusiasts visit GM Lordstown assembly plant, UAW hall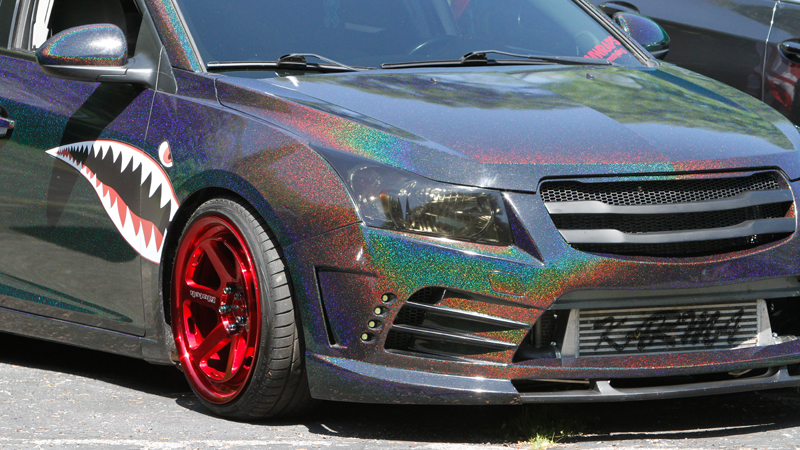 ---
LORDSTOWN
They came from as far away as Hawaii and Canada, in cars ranging from white to silver to cherry red.
All shared a common interest, and ride: the Lordstown-built Chevrolet Cruze.
The annual CruzeTalk.com Lordstown Meet & Tour event drew dozens of Cruze enthusiasts to the area this week. Cruze Talk is an online forum dedicated to the car.
On Friday, attendees toured the General Motors Lordstown Assembly Complex where the car is made, then visited the United Auto Workers Local 1112 hall to socialize and check out the wide variety of Cruzes on display.
Brian Shogren drove his 2015 Cruze from Rothbury, Mich. The bright-red car is his second Cruze, and Shogren plans to buy another as soon as he pays this one off.
Like other participants, Shogren said he likes the Cruze's reliability and look.
Krysta Stonier of Tiffin noted those same qualities.
"It's a reliable car," she said. "It gets good gas mileage. I think it's a good-looking car."
Stonier, owner of a 2011 Cruze, is a member of Cruze Ladies, a California-based group in which women from around the world participate.
"It's empowering women to modify, or not modify," she said. "We back each other, rather than tear each other down."
Many attendees said they enjoy modifying their Cruzes to put their own unique spin on the car.
Stonier has lowered hers, modified the engine and added a spoiler.
Alex Colombie of Harwinton, Conn. said he lowered his Cruze, added custom fog lights and upgraded the headlights, among other modifications.
He likes the Cruze because it's unique, he said.
"It's definitely different to see. You don't really see it where I'm at," he said.
UAW Local 1112 leaders said they always enjoy hosting the CruzeTalk.com group, which has visited for the past several years.
"We love having them every year. We look forward to it," said Tim O'Hara, UAW Local 1112 vice president. "It's always great to let people see where the car they bought is assembled. They're really passionate about the Cruze, which we love."
"We're just excited to have these guys out," said Dave Green, UAW Local 1112 president. "When you make a product, and you see people enjoying your product, it gives a sense of pride to our members."
Chevrolet launched the Cruze in 2010, and the next-generation Cruze launched in 2015.
More like this from vindy.com