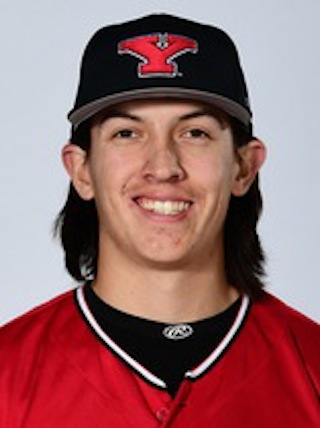 Photo
Staff report
Fairborn
The Youngstown State baseball team lost to Wright State 11-1 and to Milwaukee 3-1 on Thursday, eliminating the Penguins from the Horizon League Tournament.
YSU's Andrew Kendrick struck out to end the game with the tying run on second base in the loss to Milwaukee.
Web Charles drove in Nick Caruso for the Penguins' only run in the top of the eighth.
Devin Rybacki hit a two-run double in the sixth and Mike Ferri got the Panthers on the board with an RBI single in the first.
Dalton Earich allowed one run on seven hits and a walk in the loss. Zack Minney came on for relief in the fourth. He allowed two runs on two hits and two walks for the Penguins (18-38, 10-19 Horizon League).
Panthers pitcher Jared Reklaitis struck out 15 in a complete game. Reklaitis allowed one unearned run on four hits and a walk.
Against Wright State, YSU led 1-0 after the top of the first but the Raiders went on to score in six of eight innings.
Jeff Wehler drove in YSU's only run of the game.
Nick Massey singled with one out in the top of the first inning and advanced to second on a wild pitch. Wehler followed with an RBI double to deep left center that gave the Penguins an early 1-0 lead.
Wright State pitchers combined to hold the Penguins to just four hits and post five 1-2-3 innings. Reliever Mitch Gremling was awarded the win after giving up just two hits over five scoreless innings of relief.
Wright State ace Ryan Weiss took a no-decision in four innings of work, allowing one run on two hits and striking out six. After giving up a run on a pair of hits in the first, the first-team All-Horizon League honoree sat down nine straight batters at one point and recorded two strikeouts in the first, second and fourth frames.
YSU starting pitcher Kip DeShields took the loss after surrendering six runs on five hits and walking four over three innings.
More like this from vindy.com