Lions Club sponsors 23rd annual 5K run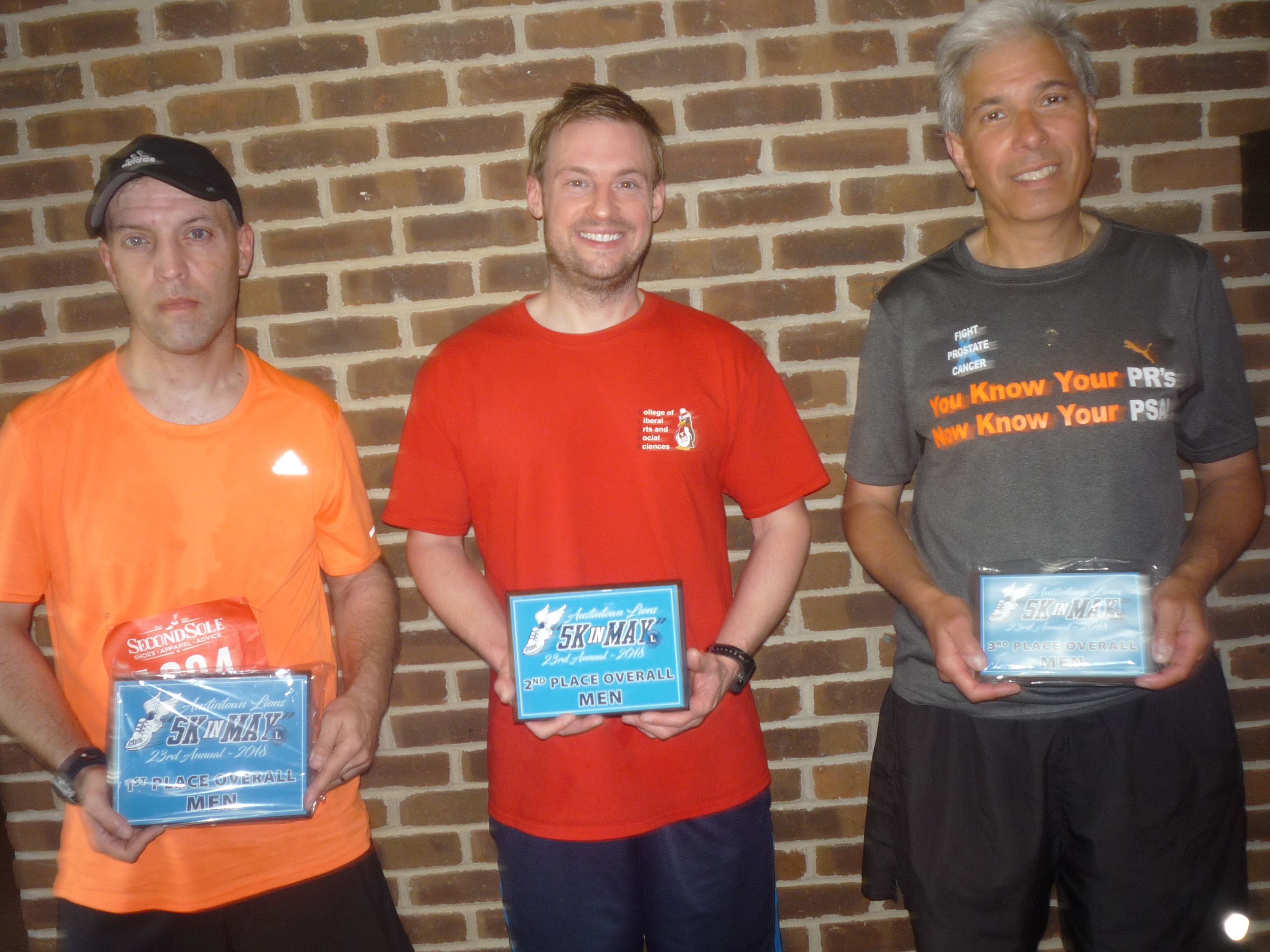 ---
The weather was perfect on May 12 at Austintown Township Park as the Austintown Lions Club sponsored its 23rd annual 5K run.
Lion Larry Jensen, who has served as the director of the race for all 23 years, was pleased with the great weather for the run. Forty-one runners participated.
It all started with a Kid's Run, won by 6-year old Braelyn Kaglic from Austintown.
The first three winners overall in the men's category were: Tim Hertel from Akron finishing first with a time of 21:31, in second place was Jonathan Jenyk from Austintown with a time of 21:32 and finishing in third place was Phillip Pillin from Boardman with a time of 22:35.
For the women it was Krista Borton from Columbiana finishing first with a time of 24:09. Finishing second was Renay Choma from Austintown with a time of 25:06 and finishing third was Renee Bodden from Canfield with a time of 26:25.
In the masters category (40 years and older) for the men, it was Heath Morgan from Alliance with a time of 22:51 followed in second place by John Monnin from Sharon, Pa. with a time of 23:46. Finishing third was Gary Smesko from Youngstown with a time of 24:10.
For the women's masters it was Kellie Strang from Poland finishing first with a time of 26:52. Finishing second was Natalie Lariccia with a time of 28:34. Finishing third was Miriam Ortiz with a time of 29:49.
There were door prizes and T-shirts given, compliments of the Lions.
The Austintown Lions Club thanks all who participated including those who placed ads and, of course, the runners who made this 5K a success.
The Lions also thank the Youngstown Road Runners Club for providing the finish line.
Those interested in becoming a Lion and joining the Austintown Lions Club should contact Bob Whited at 330-792-7907 or olebert1@aol.com.
More like this from vindy.com