Youngstown, Lorain school board members in Columbus fighting HB 70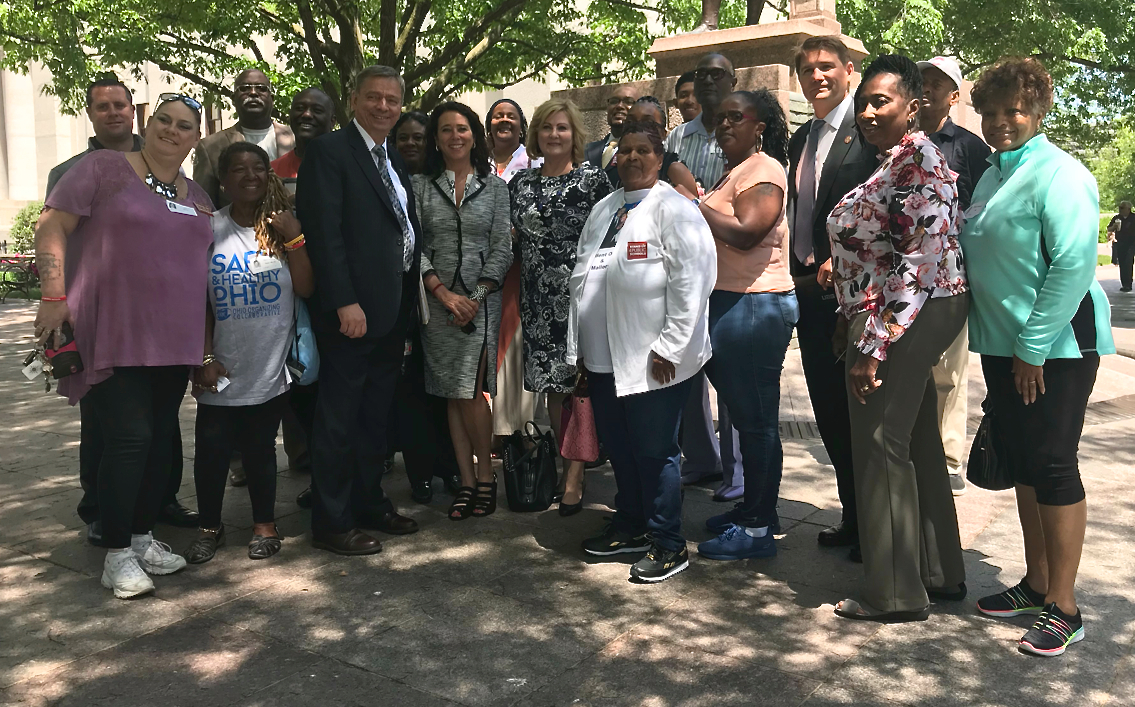 ---
COLUMBUS
Members of Youngstown City Schools Board of Education joined the Lorain City Schools Board of Education and Ohio legislators today to further their fight against House Bill 70. 
H.B. 70, commonly referred to as the Youngstown Plan, which was signed into law by Gov. John Kasich in July 2015, places Youngstown City Schools and Lorain City Schools CEOs Krish Mohip and David Hardy, respectively, in place. 
It enabled a state-appointed distress commission to hire a CEO to lead the districts.
In Youngstown, this bill gives Mohip complete operational, managerial and instructional control. It put the locally elected board into an advisory capacity.
Youngstown school board member Tina Cvetkovich said: "Maybe things can turn around for all of us [school boards] but the best interest is not being done for our children," she said. 
"We'll be left to clean up the mess when the crooks are all gone," said the Rev. Ken Simon, leader of the Community Leadership Coalition of Education, about HB 70.
More like this from vindy.com