Summary of recent criminal activity in Austintown and Canfield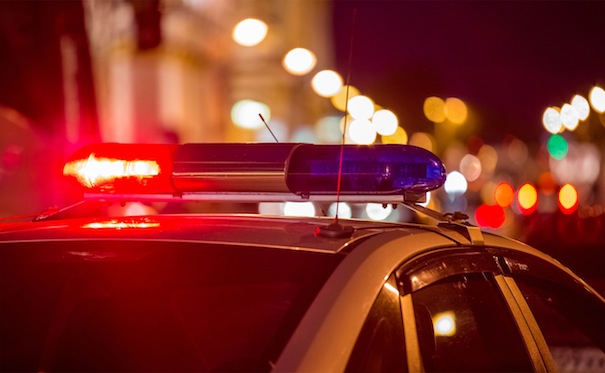 ---
A summary of recent criminal activity in Austintown and Canfield:
AUSTINTOWN
May 15
Burglary: To an apartment in the 1500 block of Fountain Square Drive, from which a .380-caliber firearm was taken.
Recovered property: A set of keys was found in the 5500 block of Colgate Drive.
Overdose: Officers responded to a reported drug overdose in the 2400 block of South Raccoon Road. A man was taken to St. Elizabeth Youngstown Hospital.
Theft by deception: Authorities investigated a short-change scam at Marc's, 4755 Mahoning Ave.
May 16
Arrest: The Portage County Sheriff's Department in Ravenna called police to pick up James E. Cominsky, 47, of North Four Mile Run Road, Austintown, who was wanted on a warrant accusing him of failing to appear in Austintown Area Court on a disorderly-conduct charge.
Assault/theft: A South Raccoon Road woman alleged her boyfriend had assaulted her. Also, a 9 mm firearm was reported stolen.
Criminal damaging: A portion of a lawn in the 2300 block of Birch Trace Drive sustained damage.
Menacing: An Oakwood Drive resident reported having been threatened via social media.
Theft: A vehicle in the 200 block of South Meridian Road was found with a missing license plate.
Drugs: After pulling him over on Mahoning Avenue, authorities handed a minor-misdemeanor citation to Rhodell S. Franklin Jr. of Palmer Avenue, Youngstown. Franklin, 24, had a bag of suspected marijuana, a mason jar with the remains of suspected marijuana and two additional mason jars with suspected marijuana residue, a report showed.
Fraud: An Idaho Road resident reportedly became a victim of a scam in which a caller claims a computer is infected with a virus or malware and tricks the victim into buying gift cards to pay for unnecessary services or products, or to obtain personal information.
Unauthorized use of a vehicle: A New Road woman said her father's rental car was taken without permission.
May 17
Arrest: Police responded to a report of a man asleep in a dump truck in the 1700 block of South Raccoon Road, where they charged Jon M. Jordan, 55, of Baymar Drive, Youngstown, with operating a vehicle impaired. Jordan registered a 0.251 blood-alcohol content, which is more than three times Ohio's 0.08 legal intoxication limit, a report stated.
Theft: Various auto parts were stolen from Universal Paint LTD, 3681 Connecticut Ave.
Theft: A license plate was stolen off a trailer in the 3500 block of Orchard Hill Drive.
Theft: A short-change scam was reported at Chipotle Mexican Grill, 5553 Mahoning Ave.
May 18
Arrest: Officers were dispatched to Austintown Area Court to take into custody Qwon D. Dow, 22, of Upland Avenue, Youngstown. He was wanted on a warrant charging domestic violence.
Child endangerment: Police received a report that a 9-year-old child was left alone at home near North Edgehill and Mahoning avenues.
Arrests: Authorities arrested Brenna R. Clark, 18, of Devon Drive, Warren, upon discovering she was wanted on a Niles Municipal Court warrant charging one felony count each of forgery and theft. Also taken into custody was Cody M. Kale, 25, of Carnegie Avenue, Austintown, on an aggravated-menacing charge when, an officer alleged, he overheard Kale threaten to kill Clark's boyfriend.
Theft: A check was removed from a vehicle in the 100 block of North Kimberly Avenue.
May 19
Criminal damaging: A report was filed in the 100 block of North Edgehill Avenue, though it contained no details.
Criminal damaging: Kenneth W. Porter, 29, of North Navarre Avenue, Austintown, faced a criminal-damaging charge after a relative alleged Porter, who was apparently upset about a separate incident, tossed a broken torque wrench at and damaged the rear of the accuser's Buick vehicle.
Theft: A cellphone was stolen in the 400 block of South Edgehill Avenue.
Theft: Authorities charged Theodaysha P. Wiley of Baylor Avenue, Austintown, after alleging Wiley, 27, had stolen seven pairs of women's shoes and a pair of earrings valued at a total of $426 from the J.C. Penney store, 6000 Mahoning Ave.
May 20
Recovered property: A wallet was found in a New Road laundry facility.
Theft: Michael A. Capito, 38, of Burkey Road, Austintown, was charged with stealing two packages of chicken-breast tenders from Giant Eagle, 5220 Mahoning Ave., then was given a criminal-trespassing warning.
CANFIELD
May 17
Arrest: Police on East Main Street charged Krista Rubosky, 30, of Hitchcock Road, Boardman, with failing to reinstate her driving status.
May 18
Citation: John Berchtold, 23, of Center Road, Poland, was cited on a charge of driving 55 mph on a portion of East Main Street with a 35-mph speed limit.
Arrest: Authorities on West Main Street pulled over then charged Tyler Wells, 25, of West Main, Canfield, with driving under suspension.
Citation: Officers cited Shohanah Coleman of Ridgelawn Avenue, Youngstown, after saying Coleman, 25, had driven 43 mph on a section of Turner Road with a 25-mph speed limit.
Citation: Myla Barnett, 18, of Jefferson Street, Campbell, was cited on charges of having no operator's license and having an expired registration after officers pulled her over near Hood Street.
May 19
Citation: Juan Puenterobles, 36, of Belmont Avenue, Youngstown, was cited on a charge of having no operator's license, during a traffic stop on East Main Street.
May 20
Arrest: Nneka Jackson, 39, of West Main Street, Canfield, was charged with driving under suspension after having been pulled over on East Main Street.
Citation: Officers on Manor Hill Drive cited Fahmad Shibeeb, 19, of Cleveland, on charges of having no operator's license and driving 49 mph through an area with a 35-mph speed limit.
More like this from vindy.com