Kravitz at Poland library to permanently close June 1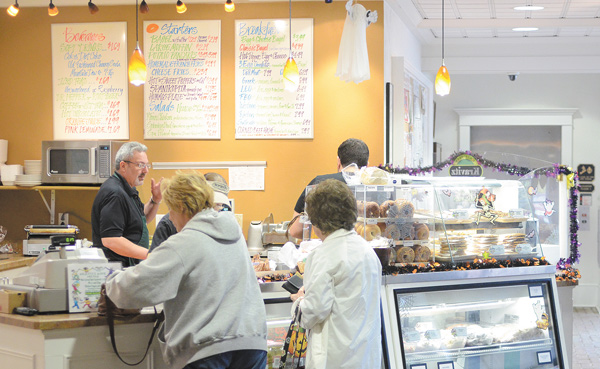 ---
POLAND — The Kravitz Deli location in the Poland branch of the Public Library of Youngstown and Mahoning County will permanently close June 1, owner Jack Kravitz said.
Kravitz said the closure had been considered for some time as the deli's two other locations in Liberty and at Fellows Riverside Gardens have grown, as has the catering side of the business.
"We have decided that we need to really concentrate our efforts on Mill Creek Park and Liberty," he said. "We've been there [in Poland] eight years, and it's our slowest location. ... It's not the whole Kravitz business, we're just kind of restructuring and Liberty and Fellows Riverside Gardens are very, very healthy."
"Running a small cafe just doesn't fit into our business model anymore," he said.
Kravitz said all catering orders booked through the Poland library will be fulfilled.
"I'm sad to leave Poland, because it is just a beautiful location," Kravitz said. "The library has been awesome to work with."
Kravitz was established in 1939 on Youngstown's North Side by Jack Kravitz's mother, Rose Kravitz. The deli moved to Liberty in 1970, and over the years expanded to include the two other locations and full-service catering.
More like this from vindy.com