Overcoming the Drama of Trauma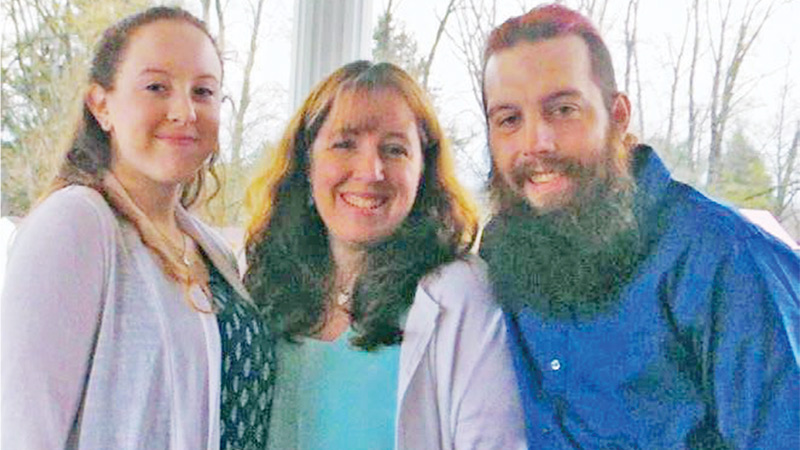 ---
Brought to you by MERCY HEALTH
St. Elizabeth Youngstown Hospital remains the Mahoning Valley's only Level 1 Trauma Center and we stand at ready for when life's moments happen suddenly.
Last fall, Johnathon George was riding his motorcycle a couple of miles from his home in Hubbard Township when – crash! He immediately went unconscious.
The Eagle Joint Fire District and Life Fleet ambulance service responded and transported the patient to the trauma unit at St. Elizabeth Youngstown Hospital, where the trauma team had been activated.
Johnathon had a large laceration on his head, and it was obvious that he'd suffered a head injury. He was not wearing a helmet.
Johnathon's mother, Michelle George, soon arrived at the hospital. A former emergency department nurse at St. Elizabeth, Michelle is familiar with the people and the process.
"It was comforting to know Johnathon was in good hands," she says. "Shortly after his arrival to the surgical intensive care unit, he was taken to the operating room to clean his wounds.
When they attempted to wake him after the procedure, they discovered his condition was more serious than they thought."
Trauma surgeon Heath Dorion, MD, treated the patient for a severe concussion. But after conducting various tests, he found that Johnathon's worst injuries involved his lungs rather than his head.
He remained intubated post-operatively and was admitted to the surgical intensive care unit. Attempts to liberate him from the ventilator were halted by a rare pneumonia, which he likely contracted from dirt and gravel aspirated at the scene.
As the days passed and his respiratory status continued to deteriorate, Johnathon was placed on a specialized breathing machine as a life-saving alternative to traditional ventilator management. He tolerated the treatment well, until the fourth day, when nearly two liters of blood filled his right chest cavity. Since he was too unstable for surgery, the only option was to watch and wait.
Thankfully, the bleed subsided within a few hours. Over the next two days, he was weaned off ECMO and his right chest tube was removed. Unfortunately, he developed a hole in his lung and the chest tube needed to be replaced immediately. Collaboration between the trauma attending/critical care intensivist and cardiothoracic surgeon helped to stabilize Johnathon's condition. Within a couple days, he opened his eyes and was able to undergo surgery.
DISCHARGED AT LAST
After 34 days in the hospital, Johnathon was discharged to the acute rehabilitation unit at St. Elizabeth, where therapists helped him regain his strength and prepare for discharge. The Wednesday before Thanksgiving, Johnathon was discharged home.
"Words cannot describe the emotions that a parent feels seeing their child lying broken in a hospital bed," says Michelle. "The uncertainty of not only the diagnosis but also the prognosis made it even more difficult. It seemed like each small improvement was followed by a significant setback resulting in an emotional roller coaster for weeks. Initially, we were relieved he only had a scalp laceration and possible concussion – only to have it progress. Johnathon's miraculous recovery was a result of the remarkable team we have at St. Elizabeth," she adds.
"They made sure our family was always informed, which is so important, and they patiently answered all of our questions." While undergoing emergency care, Johnathon was unaware of what was going on.
"I really don't remember the time before rehab," he says. "Rehab helped a lot. At first I couldn't walk or talk, and I was very weak from Thanksgiving through the first of January."
The occupational and physical therapists at rehab had Johnathon use an exercise bike and rubber bands to stretch. "Eventually, I got my balance and strength back. Communicating was difficult but one nurse helped me talk again. The doctors at the hospital took care of my pain and made me comfortable. I'd like to thank everyone who helped me. I'm also thankful for my mom who took a whole month off of work to be with me," he adds.
"My dog and I had to go live with her. I had adopted a puppy. Mentally, it helped a lot to have a dog."
Johnathon works at a shop that restores old cars and trucks.
"I can't wait to redo the truck I bought," he says. "I'm very thankful to be alive and am looking forward to riding my bike again – of course now with a helmet on."
More like this from vindy.com