TJX offers $500,000 donation to Lordstown schools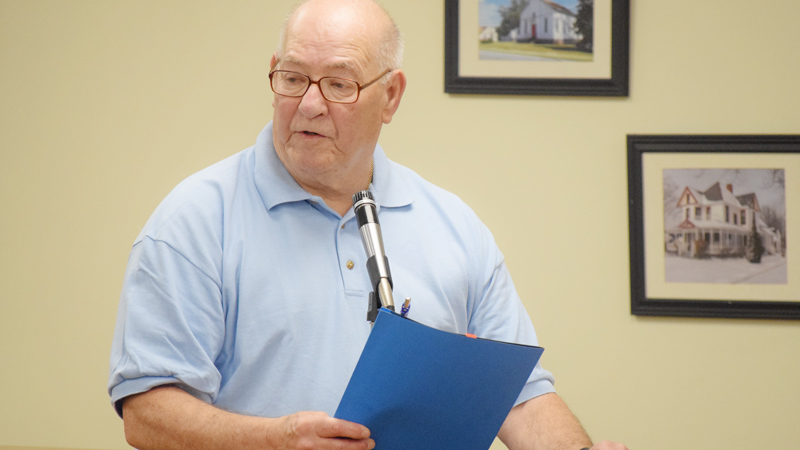 ---
By JORDYN GRZELEWSKI
jgrzelewski@vindy.com
LORDSTOWN
TJX is seeking a 75 percent, 10-year tax abatement for the $160 million, 1.2 million-square-foot HomeGoods distribution center the company proposes to build on Ellsworth-Bailey Road.
Mayor Arno Hill reported at a village council meeting Monday that he was notified of the company's plans to begin the process of obtaining a tax abatement by applying to the Trumbull County Planning Commission. If approved by the commission, the village would then consider the proposal.
"I think most of the people will be a lot happier knowing it's not going to be a 100 percent abatement," Hill said.
The school district was notified of the proposal but is not required to take action on the proposal.
William Catlin, school board president, said the board, Superintendent Terry Armstrong and district treasurer met Monday with a TJX representative, who discussed with them the proposed tax abatement as well as a $500,000 donation from the company to the district.
Catlin said the company offered $350,000 for construction of an athletic building and $150,000 for school security upgrades such as metal detectors and secure vestibules at school entrances.
"We are very appreciative of the opportunities these donations will provide our schools," Armstrong said in a statement. "The ability to address school safety infrastructure needs and providing an athletic building our students and school families can use in this way helps us continue to direct tax dollars to the classroom while having the benefit of addressing needs of the district."
Additionally, school officials said the district expects to receive approximately $400,000 per in year in tax revenue from the company, with a 75 percent abatement.
Also Monday, Gov. John Kasich announced the Ohio Tax Credit Authority had approved a 1.404 percent, 10-year Job Creation Tax Credit for the project. The tax credit is based on the company's plan to create 1,000 full-time positions that will generate a $27 million annual payroll.
Receiving such a tax credit requires TJX to maintain operations at the site for at least 13 years, according to the Ohio Development Services Agency.
Hill also reported TJX is in the process of drawing up plans for barriers and conservancy areas on the 290-acre project site.
The project has drawn protests from some residents because the site is zoned residential. Based on some of these concerns, TJX came back with plans that included a 1,500-foot buffer zone on the western property line.
Hill also reported that council member Ronald Radtka has been replaced on the village committee tasked with negotiating with TJX due to a conflict of interest. Council member Don Reider will take his place.
A public hearing on a proposal to rezone the proposed TJX site to industrial is scheduled for 11 a.m. June 16. The proposal received the approval of the village zoning and planning commission earlier this month, and it now must get approval from village council.
More like this from vindy.com