Scrappers gearing up for 20th season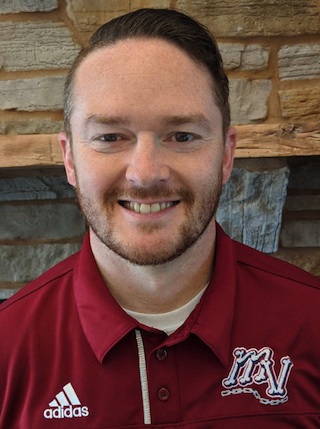 Photo
By Greg Gulas
sports@vindy.com
BEAVER TOWNSHIP
The Mahoning Valley Scrappers will celebrate their 20th season in the New York-Penn League this summer with stadium upgrades, attractive promotions and a new state-of-the-art scoreboard.
Matt Thompson, Scrappers assistant general manager for sales, addressed the Curbstone Coaches during Monday's final weekly session. He said that more than 200 events were held last year at Eastwood Field which attracted more than 200,000 visitors.
"The scoreboard is four times bigger and will have newer, added features than the previous scoreboard," said Thompson, who is in his 14th season with the club and 15th overall with the organization. "There's a split screen, the resolution is sharper and will look much better when the sun is shining down. A brand new 360-degree sound system has also been added."
Mahoning Valley won the Pinckney Division a year ago to advance to the New York-Penn League playoffs. The Scraooers were voted NYPL "Outstanding Club of the Year." It was the organization's first time winning the award.
Recent agreements ensure that the Scrappers will remain at Eastwood Field for at least the next 16 years.
"Our player development agreement has been extended through the 2020 season while our lease at Eastwood Field has been renewed through 2033," Thompson said. "Last year, attendance was up 17 percent from the previous year, so we're absolutely pleased with that number."
In addition to Scrappers games, Eastwood Field plays host to YSU and multiple area high school baseball teams, pro wrestling and events such as the Down Syndrome Buddy Walk, Exfearience (the Halloween Haunted House in October) and the ASAP Drug and Alcohol Recovery Walk.
"We accounted for over $400,000 in charitable donations last year when you include tickets, suites and monetary donations," Thompson said.
While suites, restrooms and dugouts are enhanced and will receive a makeover, so, too, will the clubhouse.
This year, the Scrappers will be managed by former major leaguer Jim Pankovits. Luke Carlin, last year's manager, was promoted to the Lake County Captains, the Cleveland Indians' Class A Long Season affiliate of the Midwest League.
"Last year, we had a group of guys who never gave up and there was plenty of chemistry," Thompson said. "Some members from that team have already had a great start to their season this year at Lake County.
"We won't know who is on our roster until early June as we will get players from North America and Puerto Rico after the June MLB Players Draft, while undrafted free agents from Asia, Australia and the Caribbean will fill out the remaining slots on the roster," Thompson said. "Players are set to report on June 10."
A promotion is slated for all 38 home games with seven fireworks nights — including the home opener and Fourth of July — and six "Buck Nights" (bleacher seats, drinks and hot dogs are a dollar each) making a return.
There are four bobblehead nights, one which will feature former MLB umpire and Poland resident John Hirschbeck.
The other three bobblehead nights will feature Jose Ramirez, Francisco Mejia and Triston McKenzie.
Players will wear "Star Wars"-themed jerseys for their June 22 game with the Auburn Doubledays. The jerseys will be auctioned off during the game and proceeds are earmarked for the Hope Foundation of the Mahoning Valley, whose mission is to assist chronically and terminally ill children.
Curbstone's next meeting will be June 18 when high school winter sports champions are honored.
More like this from vindy.com