Hoerig can have expert in battered-woman-syndrome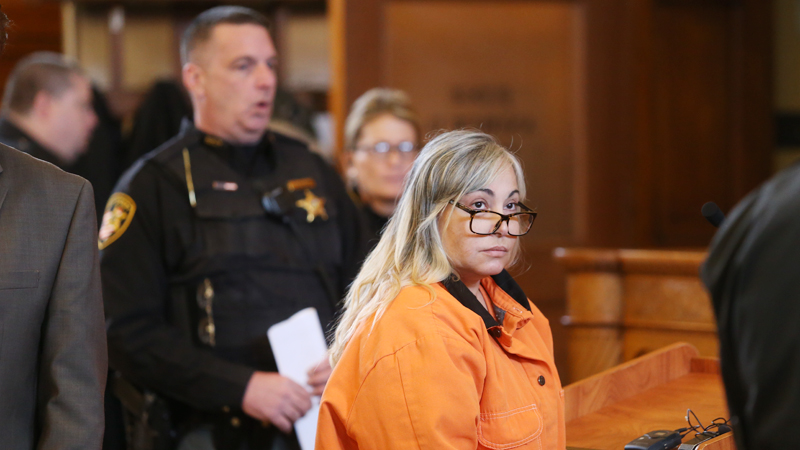 ---
By ED RUNYAN
runyan@vindy.com
WARREN
The judge presiding over the Claudia Hoerig aggravated murder case has given permission for her attorneys to hire a licensed psychologist with experience in battered woman syndrome to assist with her defense.
The psychologist is Dr. James R. Eisberg.
Hoerig, 53, is charged in the March 2007 shooting death of her husband, Maj. Karl Hoerig in their Ninth Street Newton Falls home. She fled back to her native Brazil after the shooting but was returned to Trumbull County in January after years of effort to have her extradited. Her trial is set for Sept. 17.
On the plane ride back from Brazil, she told an agent with the U.S. Marshal's Service she planned to kill herself the day of Karl's murder, but she killed him instead out of anger.
She also later told investigators she suffered from mental and sexual abuse at the hands of Karl Hoerig.
Dr. Eisberg testified in a Canton murder trial in April 2016 about the symptoms of battered woman syndrome in general but not as it related to the defendant, Colleen McKernan. She killed her husband, Rob McKernan in their home on New Year's Eve of 2014. She told a 911 operator she was drunk and shot her husband after he hit her, according to the Canton Repository.
McKernan, 29, pleaded guilty to a reduced charge of involuntary manslaughter in March 2017 following two mistrials and was sentenced to seven years in prison with the possibility of getting out of prison in 2 1/2 years.
Judge Andrew Logan also gave Trumbull County prosecutors permission to hire an expert on battered woman syndrome.
The judge, in his May 10 ruling, cited a 2010 Ohio case that indicated that a defendant was allowed to hire an expert witness to show that battered woman syndrome caused a woman to have a "bona fide belief that she was in imminent danger of death or great bodily harm and that her only means of escape was the use of force."
Meanwhile, the judge and attorneys from the prosecutor's office and defense have agreed that investigators can search two computers they seized in 2007 from the Hoerig home.
The May 3 filing does not say why investigators did not search the computers as part of their inintial investigation back in 2007.
Judge Logan issued a gag order in the case, preventing the parties from discussing the case.
More like this from vindy.com