Valley native pens an album for children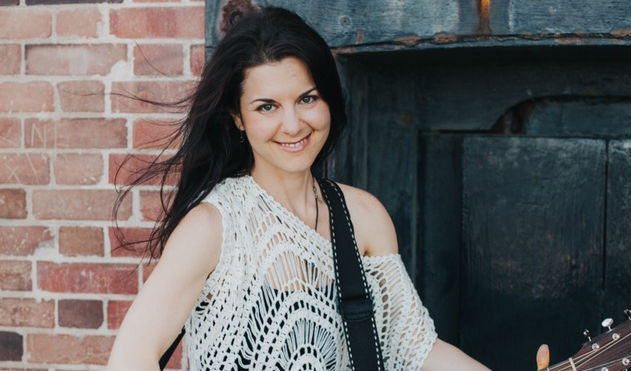 ---
By GUY D'ASTOLFO
Liberty native Megan (Anderson) Schoenbohm will soon release her debut album, a collection of original children's songs titled "Bubba & Boo."
The 2001 Brookfield High School graduate, who now lives in the San Francisco Bay area, describes it as "family music."
The free-spirited artist said her musical direction began to shift about a decade ago, and for good reason.
"After the birth of our children [in 2010 and 2013], my writing style naturally gravitated more toward the children's genre, or 'kindie rock, as some call it," said Schoenbohm. "I noticed that writing, in general, became much easier. The ideas had a much better flow."
Pre-sale orders for "Bubba & Boo" are now being accepted at Schoenbohm's Kickstarter campaign web page. Albums will be shipped in mid-June, when the album will also become available for digital download from online retailers CDBaby, iTunes and Amazon.
After "Bubba & Boo" is released, Schoenbohm will embark on a five-week promotional tour throughout California, Florida and Oregon. She had been performing in the bay area at events for children and their families for several years before she recorded her album.
Schoenbohm described the unique creative process from which her songs came to life.
"I would watch my children interacting and listen to the stories and games of pretend they would create, and those moments would inspire song after song," she said. "I didn't want to interrupt their play, so I would grab my guitar, play along in the background and sing what was unfolding before me."
Schoenbohm's children even provide vocals on "The PJ Song," an enthusiastic tune about the bedtime routine.
Several themes are intertwined throughout "Bubba & Boo": kindness, humanity, creativity and imagination among them.
The singer-songwriter is a graduate of the Berklee College of Music in Boston. That's where she met her husband, Kevin Schoenbohm, who produced her album.
The couple moved to the West Coast in 2008.
While growing up in the Mahoning Valley, Schoenbohm was a member of the Youngstown Symphony Youth Orchestra, under the direction of Stephen Gage.
"I was very active in my high-school bands, which at the time were lead by Tom Ruggieri and Dan Carioti, respectively," she said. "To this day, I credit Dr. Gage, Tom, Dan, and of course, the great Isaiah Jackson [former artistic director of the Youngstown Symphony Orchestra] for the impact they had on me as a young musician."
She also recalls playing guitar and singing for residents of Heritage Manor nursing home in Youngstown (then known as Megan Anderson) on several occasions.
"When I wasn't performing, I was writing music and dreaming about how some day I would make a living being a musician," she said.
More like this from vindy.com