Summary of recent criminal activity in Girard, Liberty and Hubbard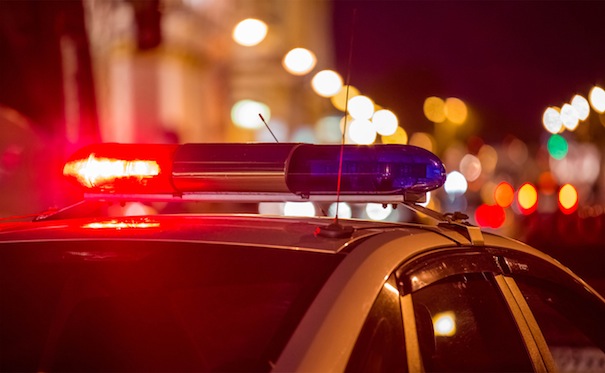 ---
A summary of recent criminal activity in Girard, Liberty and Hubbard:
GIRARD
May 10
Harassment: A Beechwood Drive woman reported the owner of a window installation company has been harassing her after a disagreement regarding services rendered and her desire to cease doing further business with him.
Theft: While investigating suspicious activity in the 1100 block of South State Street, police reported a man admitted filling the back of his pickup truck with blacktop slag.
May 11
Domestic violence: A 14-year-old Girard boy was charged with the crime after his mother alleged the teen had started choking her during an argument related to a cellphone.
Citation: While responding to a complaint related to a loose dog, police cited Mary K. Milligan, 38, of East Prospect Street, Girard, on a charge of allowing a dog to run loose in violation of a city ordinance.
Drug paraphernalia: After pulling them over on State Street, police charged Jody A. Elliott, 39, of Penn Avenue Northeast, Warren, with possessing drug paraphernalia and arrested Milton D. Dixon, 46, of Woodland Street Northeast, Warren, on a Bedford, Ohio, warrant. A digital scale with a white powder was found, a report showed.
May 12
Arrest: A traffic stop near Trumbull Avenue led to Kenneth R. Smith's arrest. Smith, 47, of Trumbull, Girard, was wanted on a Trumbull County Sheriff's Department warrant charging failure to appear in court.
Theft: An employee with a U.S. Route 422 fast-food restaurant noticed $37 missing from her purse while at work.
May 14
Menacing: A woman reported a man continually drives past her Louis Avenue residence, and that he has appeared at various places she's gone to run errands.
Dog bite: A Washington Avenue woman told officers her dog bit an 11-year-old neighbor in the back of his leg after she apparently had warned the boy to stay away from the animal.
May 15
Harassment: A Ward Avenue man said a next-door neighbor was seen on his surveillance footage engaging in a series of harassing moves and gestures against him.
Criminal damaging: A rock struck and damaged a window to a business in the 700 block of North State Street.
Vandalism: A man told police he found in the road in the 900 block of North State Street pieces of a statue and a plaque that likely came from a nearby cemetery.
LIBERTY
May 11
Burglary: Someone entered a garage in the 1400 block of Tomilu Drive, then removed a $289 self-propelled lawn mower.
Criminal damaging: A Keefer Road woman alleged a family member had intentionally backed her vehicle into the accuser's car, resulting in $400 worth of damage to the front bumper.
Stolen property: Officers charged Roger L. DeWitt Jr., 41, of Church Hill-Hubbard Road, Liberty, with one misdemeanor count of receiving stolen property after an employee with Rodeway Inn, 4250 Belmont Ave., discovered a 32-inch flat-screen TV missing from a room.
Drugs: Authorities in the 4200 block of Belmont Avenue pulled over and took into custody Damon K. Clark, 53, of Donation Avenue, Youngstown, on one felony count each of tampering with evidence as well as trafficking in and possessing cocaine, along with resisting arrest and obstructing official business, both misdemeanors, after police alleged having witnessed a drug transaction in the area. Clark, who refused to comply with officers' commands, threw an object to the ground later determined to be a large bag of suspected crack cocaine; he also had cash in small denominations, as well as a text message, that were consistent with the sale of narcotics, a report stated.
May 12
Arrest: Police responded to a report of a man passed out in a car in the 1600 block of Trumbull Avenue before charging Vincent J. Ciarlitto, 37, of Bazetta Road, Cortland, with operating a vehicle impaired. Ciarlitto refused to submit to a Breathalyzer, a report said.
Theft: A Niles woman, 40, reportedly stole two car batteries from Walmart, 200 Goldie Road, and produced a receipt from a previous similar purchase to improperly receive a $103 refund.
Theft by deception: A Youngstown man told police two callers who had promised him loans instructed him to first buy gift cards at Walmart, 200 Goldie Road, supposedly to pay for initial fees. The scam cost the man $4,747.
May 13
Criminal damaging: A woman reported damaged to a double-pane window to a building in the 4500 block of Belmont Avenue.
Felonious assault: A woman alleged a Youngstown man who was driving the accuser and three small children to her Townsend Avenue residence became violent and punched her face. After she got out of the vehicle to walk home, the man pulled up and, during an argument, pushed and shoved the youngsters out of the car, she further alleged.
Menacing: A Keefer Road woman said a 19-year-old Youngstown man had made threats against the accuser and her daughter via Facebook and harassing calls.
May 14
Aggravated vehicular assault: A Girard man in the 200 block of Laurel Street alleged his former girlfriend, 42, had intentionally rammed into his vehicle with her car and fled, apparently angered by their recent break-up.
May 15
Arrest: A traffic stop on Colonial Drive led to a charge of operating a vehicle impaired against Darrell E. Johnson, 49, of Trumbull Court, Liberty. Johnson refused to submit to urine and breath tests, police said.
Harassment: A Colonial Drive woman alleged her husband had called two of her family members threatening to have people jump, harm or kill the accuser.
May 16
Burglary: Officers responded to a loud argument at a Logan Gate Road apartment, where they charged Terence M. Hogue, 25, with burglary, criminal trespassing and obstructing official business after saying they found the Canton man hiding in a bedroom closet after he had been given a trespassing warning during an earlier call. At that time, police had contacted the woman at her place of employment, and she indicated that no one had permission to be in the residence, a report showed.
HUBBARD
May 10
Arrest: A traffic stop in the 900 block of East Liberty Street resulted in the arrest of Robert B. McKay of Laird Street, Wheatland, Pa., on a charge of operating a vehicle impaired. McKay, 23, registered a 0.156 blood-alcohol content, nearly double Ohio's 0.08 legal intoxication limit, a report stated.
May 13
Domestic violence: Authorities charged Shayne C. Benner of Caroline Avenue, Hubbard, with domestic violence, assault on a police officer and resisting arrest after alleging Benner, 30, had pushed an officer away from him then fought with police and later refused to get into a cruiser. Even though she denied having been assaulted, Benner's girlfriend was found with discoloration to her left cheek and swelling above her right eye, a report stated.
May 14
Arrest: Authorities apprehended Sharid B. Hall, 34, at his Doris Drive home after ascertaining the Hubbard man was wanted on a warrant. Hall also was charged with failure to comply with police, possessing drug paraphernalia and resisting arrest, when, authorities alleged, he had slammed the front door in an officer's face, then, once they were inside, pulled away from and failed to obey their commands. In addition, a pipe with a small scouring pad common in drug use was found, a report showed.
May 15
Assault: Police reportedly viewed video surveillance of two Hubbard High School students fighting with each other in a lunch line.
More like this from vindy.com